This week was fast but stressful BECAUSE it was so fast. 2 fire drills - one when we'd FINALLY gotten to Social Studies for the first time this year. We have a girl who comes from the college and helps out 4 hours a week. She's been there two weeks and I've had her an hour total. Another teacher hogs her.

I have a better handle on the PTA program. Could use some suggestions about what pop songs ghosts or skeletons could dance to. We're already doing "Thriller" with the zombies.

I'm going to try to leave earlier today and treat myself to a Sonic Diet Coke with lime. That will save me time and I can get straight to grading.

Oh, and the big raise? $44 a paycheck. Hey, at least it's an increase for me. People who get insurance through the district took a pay cut.

I finished HAUNTED last night, checked out WAIT TILL HELEN COMES from the school library. I'm reading that during silent reading time (which we've had ONCE.) The book I started last night, TO HAVE AND TO HOLD, I bought because when I went to the WHRWA Emily luncheon last year I met the author, and her book is JUST out. That's a long time, matey!

I worked on conflicts for the new story while I rewatched the season finale of Supernatural. Here's my collage so far: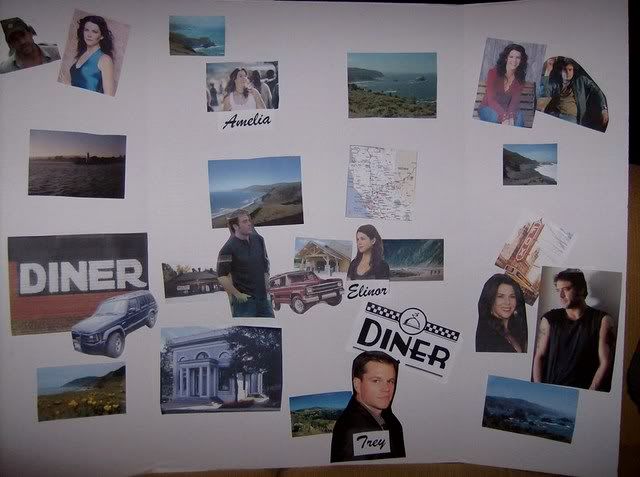 Goodreads

About Me
MJFredrick

I'm a mom, a wife, a teacher and a writer. I have five cats and a dog to keep me company. I love bookstores and libraries and Netflix - movies are my greatest weakness.
View my complete profile

Archive

Twitter Updates

Join My Newsletter

MJ Fredrick Fan Page's Fan Box