Saturday morning I went down early to practice my pitch. Clearly I didn't learn my lesson from Friday ;) I met Sydney for breakfast, then went to the Atrium with Lorelle for Diet Coke. Stacy found us, Lorelle wandered off, then Stacy went to a workshop. I saw my cps, sat and talked awhile, then went upstairs for my pitch, where I saw Sheila Mohs, two of the women who had come to our workshop, RITA Award winning author Stef Feagan and my dear friend Kei Swanson. We talked so much, Stef almost missed her appointment! I met Rose Hilliard of St. Martin's Press. When I told her who my agent was, she gushed, but when I told her about my story, she said she liked character driven stories better than RS. If I'd been smart, I would have expanded on my characters, but I'm not one who thinks fast. She told me to have ESK send it, but essentially told me not to get my hopes up.

This was not turning out to be a good conference for me professionally.

So I went to another booksigning, then saved a spot for lunch. Lunch was lonnnngggg, though Christina Dodd was good, but Trish and I wanted to go to the Nocturne booksigning. We got there and got the books and bags, though. We peeked in on Janice Lynn's workshop, then went to our practice. I knew I'd had enough when I kept telling Trish we "had to go to vacation." I meant practice, but I said vacation. Several times. Scary. Later I did the same thing when I was trying to get her to give me bookmarks and I said "workshops."

I went upstairs to nap before the ceremony and got 2 phone calls. Sigh.

So I sent my dh out for supper and called my mom. The dh returned WAY later with Subway - apparently all around the hotel was closed - and then I took a nice long bath.

At this point, I thought the only thing that would salvage conference for me would be a win. Yes, I'd had a blast with my friends, but this was business, and all the business bits were going to hell. I REALLY wanted to win. I'd envisioned it, wished for it, dreamed of it. I wanted it so badly, I thought I would cry if I didn't get it, and REALLY embarrass myself.

So while I was in the tub, I had a good long talk with myself, preparing myself until the dh gently knocked on the door and reminded me he needed to get ready, too. I dressed, made up, did the hair and waited.

We met Trish and Chris by the door, found Jennifer Smith and Steph Rowe and sat. Colleen Gleason and Sydney slipped through to wish me good luck.

The ceremony was good but nervewracking. The past two times I finalled, I was in the long contemp category, which is announced second. This time I was last.

It was torture when Tawny, Stacy, Trish, Jen, Chris and Esri didn't win. But just before my category was called, I got really calm. I didn't win, but it didn't hurt. I was FINE until my dh leaned over and told me he was sorry. That was a sore spot and I snapped, "DON'T!" I wasn't going to feel sorry for myself, and I didn't want anyone else to.

On to the Ritas. Stephie Davis didn't win her category, though she took up 50% of it, but she was thanked in the winner's speech. Still, the Noodlers weren't doing well. And most of them were in my row! I felt like a black mark.

The tide turned when Dianna Love Snell won for RS!! Even though she's not as active in the WNP as she'd like to be, I felt her victory.

Then Stef Feagan won for best first book. Y'all, I shouted, "YES!!!!" This book spawned the WNP. We were there for this book every step of the way, from Stef's frustration from lack of success writing straight romance, to the inception of the book, to completion and agents vying for it, to its sale and its sequels. Every Noodler feels invested in this book. Heck, we almost made "Pink" our signature color (Pink is the nickname of the heroine.) You can only imagine our joy at its success.

Then the icing on the cake - Diane Gaston won the Rita in her category. The WNP had 3 Ritas, when 3 years ago we were all unpublished!

And THEN, Susan Elizabeth Phillips said she wished she could join the Wet Noodle Posse in her Lifetime Achievement Award speech! THAT was wild!

Afterwards, we went a little crazy. I was consoled by some of the SARAs and I went to get a drink. I couldn't find any Noodlers, so I wandered until Karen Potter found me. We were rounding up people to take pictures. We never did find Diane Perkins/Gaston, but boy, did we jump all over Stef and Dianna! We arranged to go up to Esri's room for champagne, then went off our different ways. I visited with some SARAs, then went up.

Esri made us each really cool Noodler bracelets, we toasted with champagne, took tons of pictures, laughed, teased, and the GH finalists read our speeches. That was great, because one of the main reasons I wanted to win was to acknowledge those who helped me along the way.

We cried, hugged and arranged to meet for breakfast.

I lay awake for a long time that night, smiling.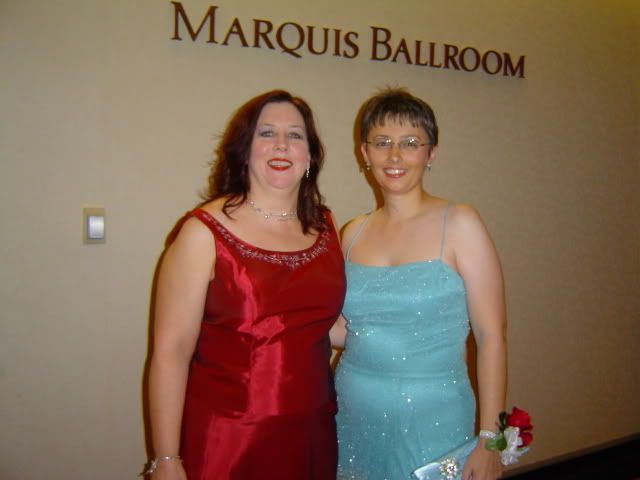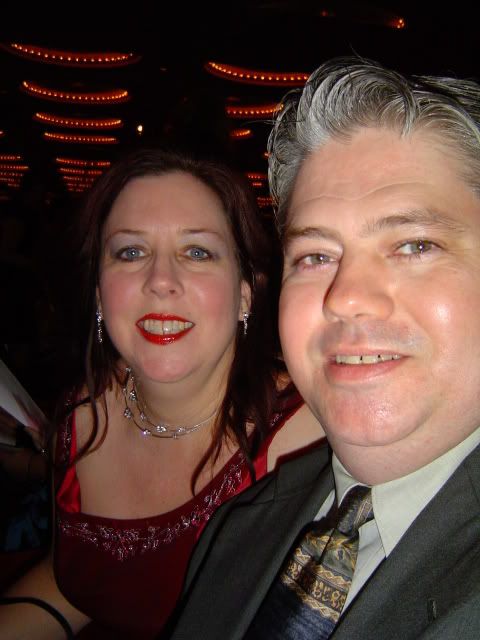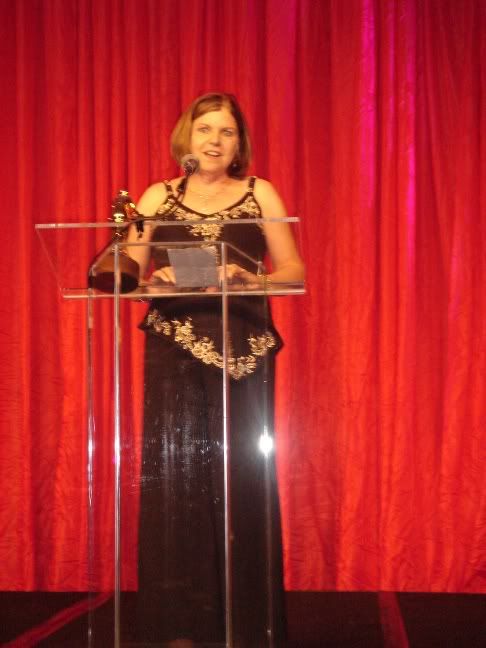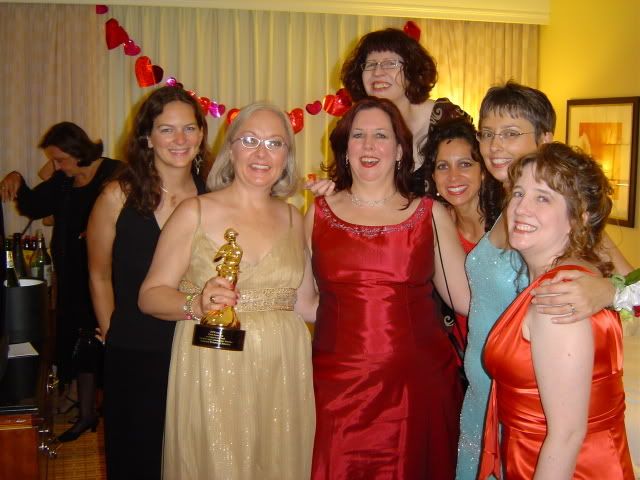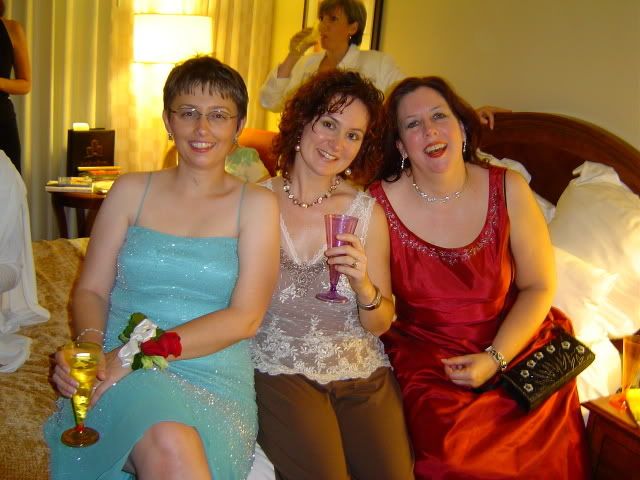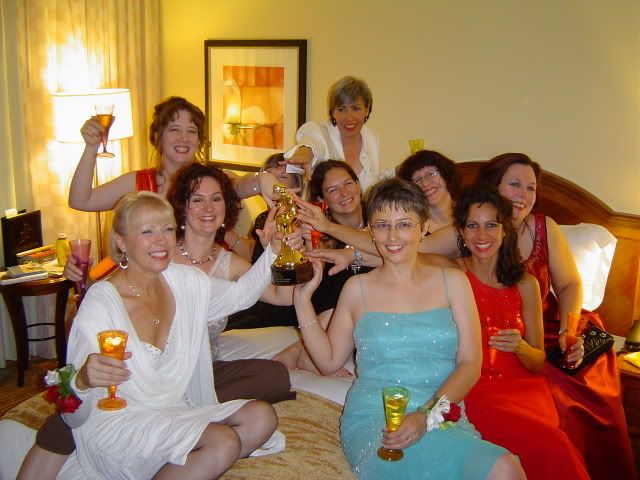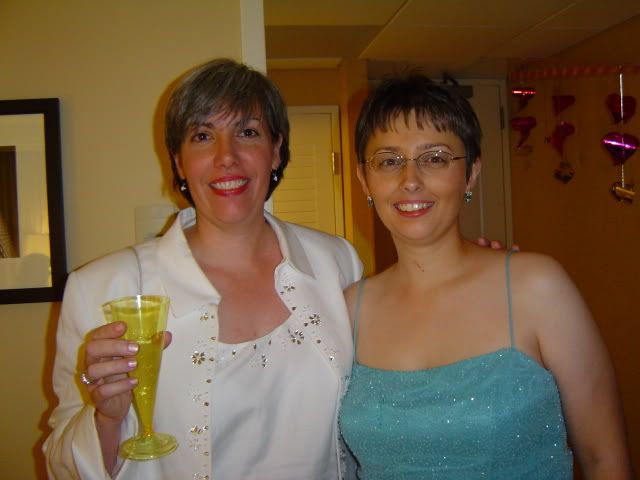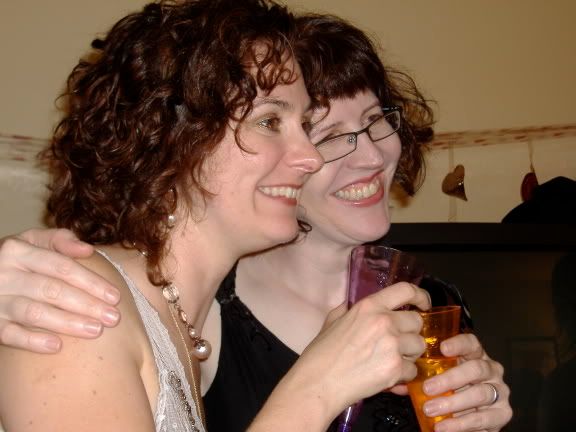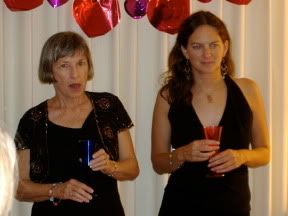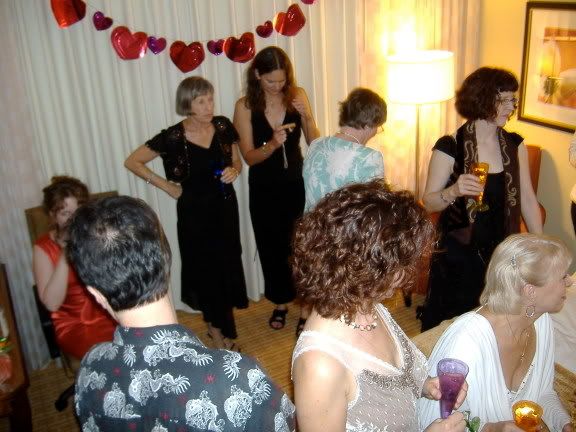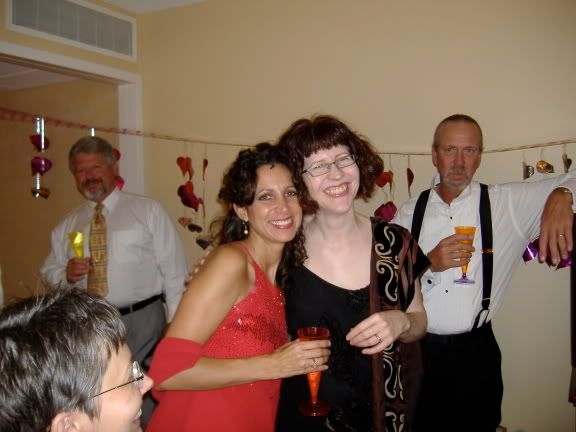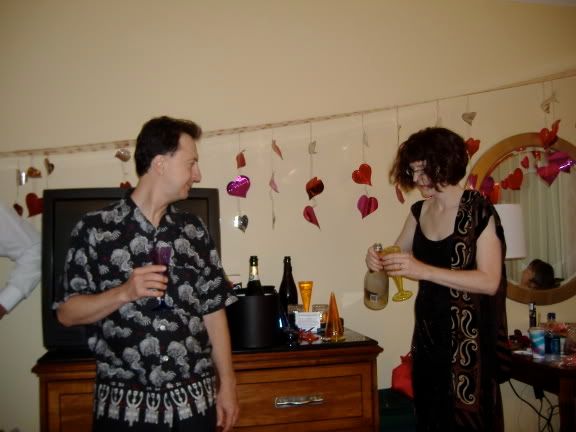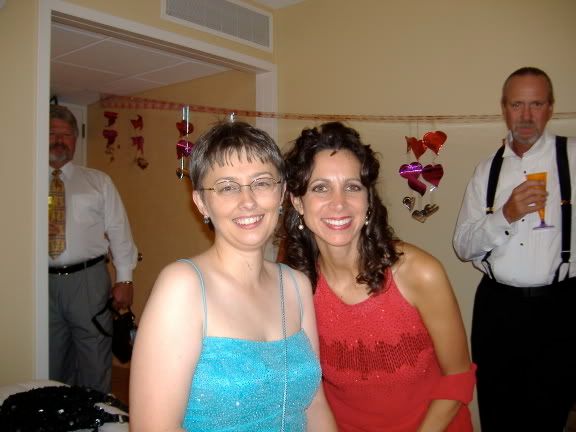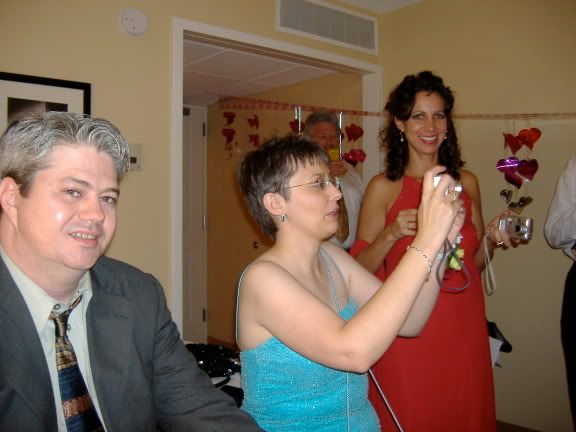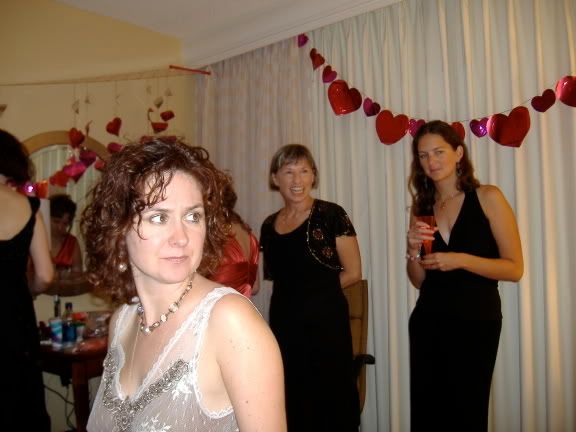 Goodreads

About Me
MJFredrick

I'm a mom, a wife, a teacher and a writer. I have five cats and a dog to keep me company. I love bookstores and libraries and Netflix - movies are my greatest weakness.
View my complete profile
Join My Newsletter
MJ Fredrick Fan Page's Fan Box