I wrote out my days longhand, so I'll post one a day so you'll know about conference.

I met Bosey, Elizabeth, Gina, Cindy T and Pandora from eHQ, stalked Eileen Rendahl in the elevator. I know there were more - please forgive my sleep deprived mind!

Wednesday was wild and crazy. Woke up at 3 AM, too excited to sleep. Headed out from Birmingham at 7:30 AM, because dh and ds COULD sleep. Got to Atlanta, checked in VERY quickly, and got a peach! I saw Tiffany Green from SARA right away, and never saw her again. Changed and went down to meet ESK, who met quickly with a prospective client before she came back to meet with us and take us to lunch. We walked to the Sundial or Suntower, which rotated with a great view of Atlanta. I didn't say much as the lowly unpub. Returned to the room around 2, met with Trish to help her with the basket the Noodlers put together to donate to the literacy signing. We had shrink wrap we had no idea what to do with, had nothing to tie it with. Thank goodness Janice Lynn had come in. She rummaged in her purse and pulled out a ribbon she'd cut out of her dress the night before - you know, the ones you use to hang up the dress? It was perfect!

We carried the Noodler basket to the booksigning, bought our own tickets (but didn't win) and shopped. I got as far as Cindy Gerard (To the Brink!) before I had to meet with ESK again for a one on one.

More revisions. I didn't cry.

Then we walked around the booksigning, but the line was tremendous, and I didn't get to see as many people as I wanted.

After ESK and I parted ways for the evening, I found a good friend outside in the lobby and decompressed for awhile before going up to the bar for a meeting with the 2006 finalists. Then Anne Mallory and I met up and joined the Noodlers for karaoke at GIlbert's.

Y'all, that was SO MUCH FUN! Some people there were SO GOOD that it was like being at a concert. There was a guy who sang an Elton John song who should totally go on American Idol. I sang the Shoop Shoop song with Esri and Priscilla, and Colleen and I sang Love Shack with some of the guys who were there who DIDN'T know the song! And all the Noodlers sang Addicted to Love! I didn't get back to the room till 1:30 and couldn't sleep till 5:30.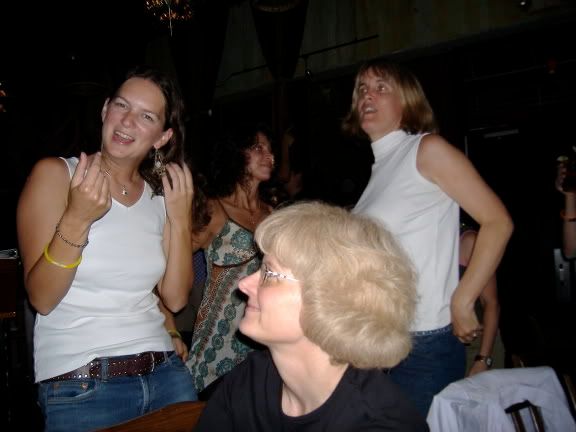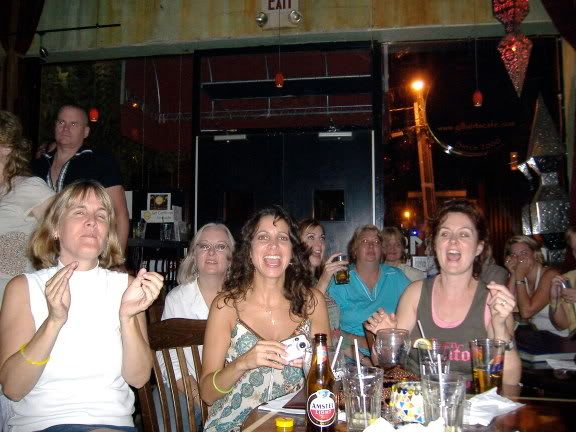 This is John. He was a cutie.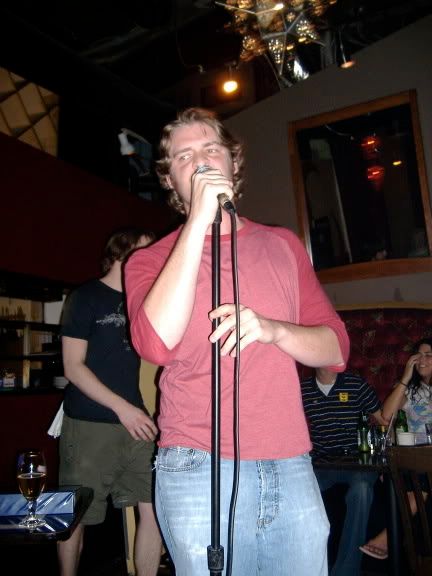 Esri dancing on a chair.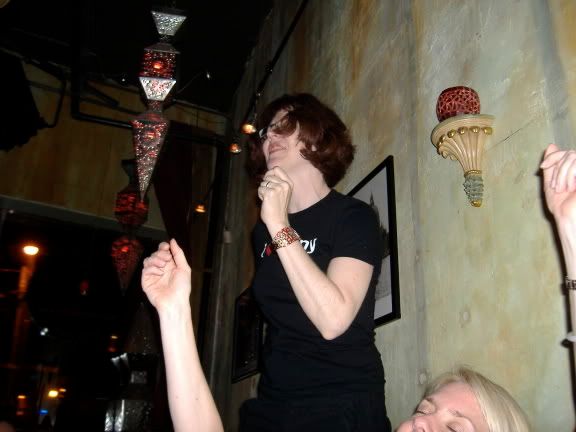 Priscilla looking gorgeous.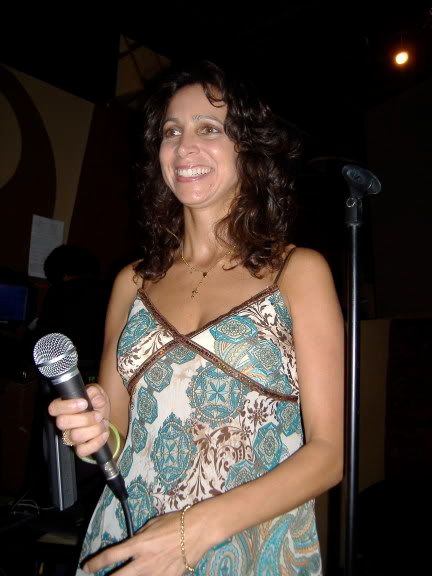 Esri and Colleen.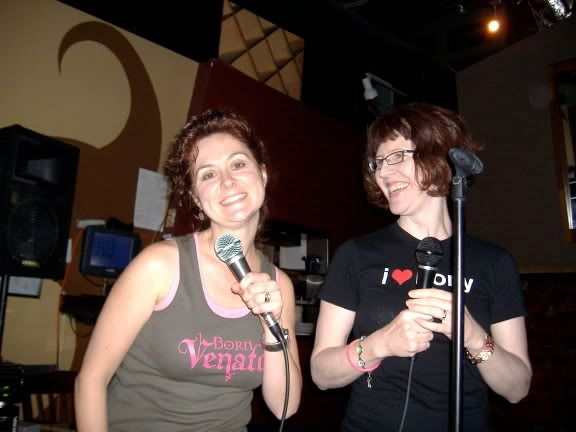 Goodreads

About Me
MJFredrick

I'm a mom, a wife, a teacher and a writer. I have five cats and a dog to keep me company. I love bookstores and libraries and Netflix - movies are my greatest weakness.
View my complete profile

Archive

Twitter Updates

Join My Newsletter

MJ Fredrick Fan Page's Fan Box