more cat pictures

I woke up at 8 this morning. I woke at 1:30 and couldn't go back to sleep, so I finished reading Lifelines. REALLY REALLY good. I couldn't have put it back down at that point if I'd wanted to. Not spineless ninnies.




I worked till after ten on my first book and I think I need to put it aside till I can give it more attention - at least while my attention isn't split with another book. See, it's not a badly written book, but it's an ensemble (three heroines) and two of them are spineless ninnies.

Heroine 1: Fish out of water heroine, moves to the small town after being jilted, wants to fix up her grandmother's old house and spring her gma from the nursing home to live with her there. (Yes, Mary Sue-ish, I know. First book, remember?) She falls for the carpenter who helps her. He has the responsibilities of his family farm as well as the carpentry business. NO CONFLICT. They are the most. Boring. Couple. EVER. No sparks. None. I thought about maybe rewriting her altogether, maybe she was a social climber who got put in her place when her rich fiance dumped her, but I don't know how I could turn her around to being the generous granddaughter so quickly. Or if I want to.

Heroine 2: Grew up in the small town, left, returned home pregnant and unwed because she didn't have another choice. Has a very controlling family. Spineless ninny.

Heroine 3: She's lived her forever, restless, married to the best looking man who doesn't have time for her, engages in heavy flirtation with a divorced dad visiting his father.

I'm debating sending this to critique for help, or the beginning of Surface.....

Saw Stop Loss last night. Pretty raw and thought-provoking.

Have NO idea what to get the boy for his bday, in 2 days....


Goodreads

About Me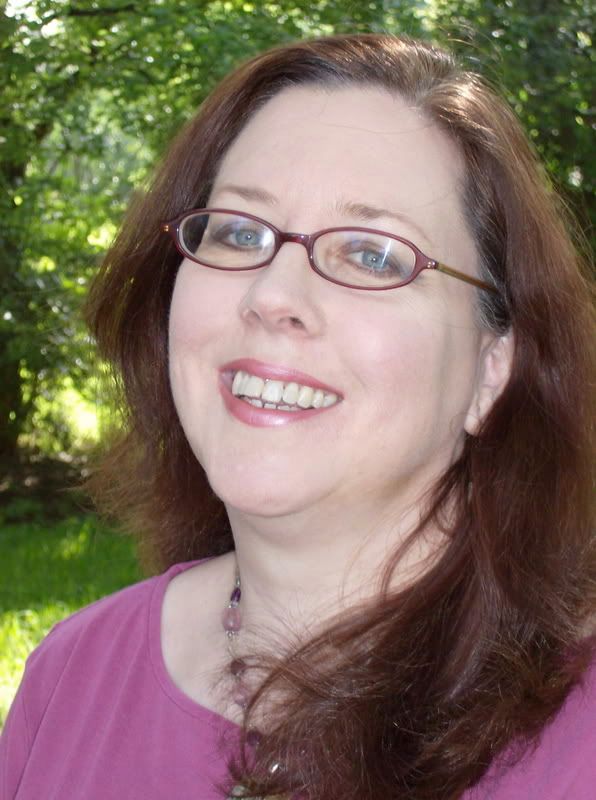 MJFredrick

I'm a mom, a wife, a teacher and a writer. I have five cats and a dog to keep me company. I love bookstores and libraries and Netflix - movies are my greatest weakness.
View my complete profile
Join My Newsletter
MJ Fredrick Fan Page's Fan Box