see more dog pictures

I discovered the #10 reason to want to be at Comic Con....Hugh Jackman showed up with a clip of the Wolverine movie, with glimpses of Gambit. How long do you think it will be before it comes out on the web???




Stoopid dog woke me before 5. I think she had to pee. Just as well, I was having some WEIRD dreams. Possibly I should not have had this for dinner:




and then watched Comic Con coverage on G4.

I dreamed I was on a battlefield with The Comedian from The Watchmen (JDM's role.)

I dreamed the dh and I decided to go on vacation after all and we were going to be able to afford it by selling folding chairs.

I dreamed about a poor girl at a prep school, who paid her way as a maid or something, who everyone ganged up on, and one of the prep boys she was in love with risked his life to save her. I don't know if he did or not because that's when the dh and I decided to go on vacation by selling those chairs.

I dreamed it was the first day of school (3 weeks away!) and I slept till 8 and FORGOT it was the first day of school (if only) and two of the teachers came to get me because we were carpooling. THEN we had kids the first day and I wasn't ready at all so I thought I'd get them to help me plot a graphic novel.

Yesterday I dreamed I was going to have to go back to the school from hell (which shouldn't be anymore because Satan retired) but I didn't want to go and I kept telling them I'd worked in two ERs. Like that makes a difference.

And I dreamed I was Jeannie from ER and I was in love with Mark Greene only he had this big Dallas-the-TV-show kind of family and we of course worked together at the hospital so we could NEVER be alone, but the tension was incredible.

So, yes, no more Comic Con coverage or ER for me...

Anyway, I know how to fix the Ghost Hunter story, which will be after Surface, so yay. AND I went to the library to get the new Suzanne Brockmann and the new Linda Howard and I also picked up Karen Harper's Below the Surface. Never mind that I have enough books in the house to last 4 years....


Goodreads

About Me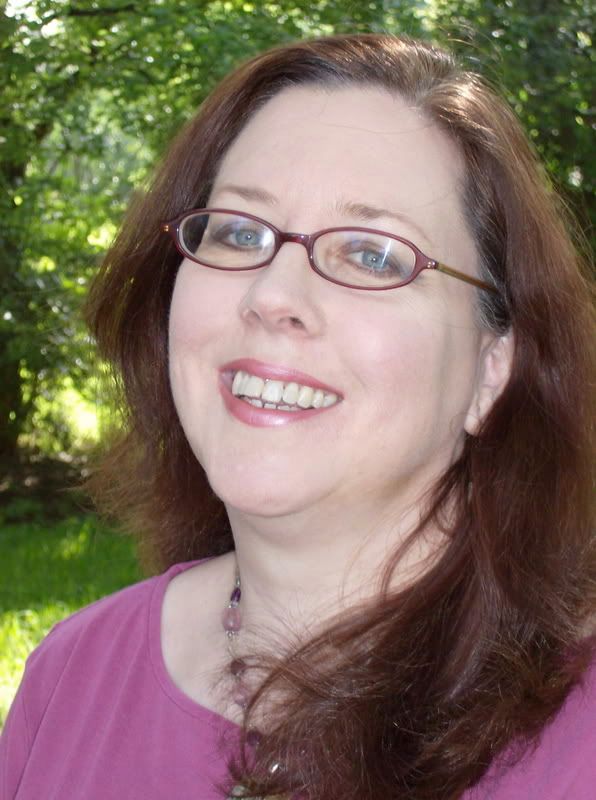 MJFredrick

I'm a mom, a wife, a teacher and a writer. I have five cats and a dog to keep me company. I love bookstores and libraries and Netflix - movies are my greatest weakness.
View my complete profile
Join My Newsletter
MJ Fredrick Fan Page's Fan Box