see more Lolcats and funny pictures
The boy left for NYC yesterday morning, but I stayed up late Monday to tell him goodbye. Last night he called at 10 (WAYYY past my bedtime) and we talked for half an hour. Now, I am tired. Very tired. Today, I'm trying to keep the schedule normal, but also I want to clean my room. I've packed my library and today we'll clean out our desks. Problem Child loves to organize, so I have him cleaning out one cabinet. If nothing else, I'll have an organized room at the beginning of the year.
This morning I have my last traffic duty. I don't mind morning duty, even though it means I have to be there ten minutes earlier (I'm usually there, anyway). It's cooler and the traffic isn't as bad.
Today we also have a meeting with our test scores (not sure why). Tonight the dh's artist friend is having a showing or something at a local restaurant. Not sure if we're going, but we should.
I finished watching True Blood Season 2 over the weekend. I like Sookie in the books so much better. She's not so dumb. I like Bill in the show better, though. Since I finished that, I started watching The Tudors, but don't really have it in me to pay that much attention. I didn't care for last night's GLEE episode. No one was acting heroically. (That looks like it's spelled wrong.) Also, I didn't like the songs. Seriously, the first part of the season was amazing, but this part seems just to be filler. Still one of my favorite shows.
Burn Notice is back on tomorrow, too.
I'm only working on revisions on Queen right now. Feels weird to just be working on one thing. I should be getting my edits on Sunrise soon, though.
Goodreads

About Me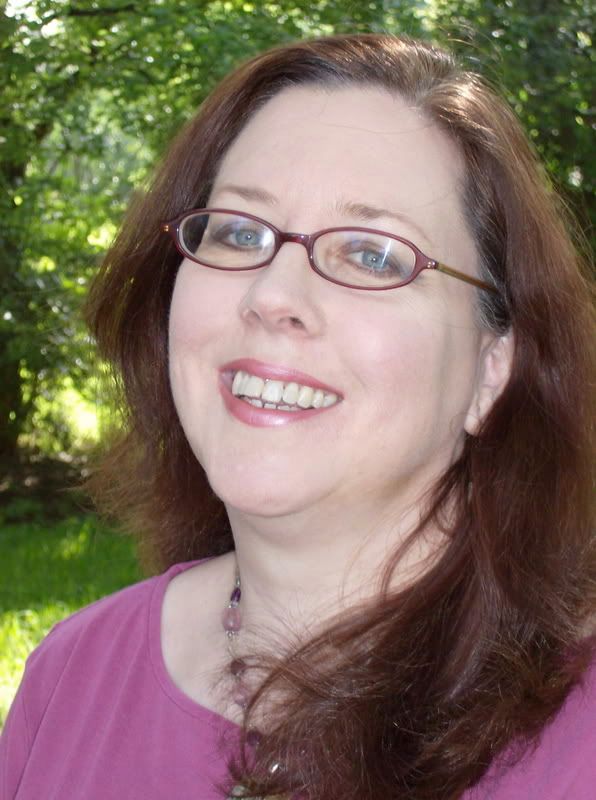 MJFredrick

I'm a mom, a wife, a teacher and a writer. I have five cats and a dog to keep me company. I love bookstores and libraries and Netflix - movies are my greatest weakness.
View my complete profile
Join My Newsletter
MJ Fredrick Fan Page's Fan Box