I think it was Natalie who didn't like the Meg Cabot book we got in Atlanta. I started it with some trepidation, but it passed the 50-pages test with flying colors!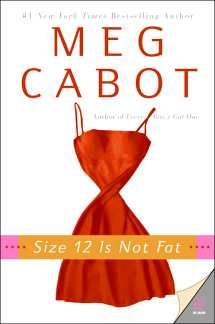 The main character, Heather Wells, is a former pop singer, a la Tiffany. Her mom absconded with her fortune, her boyfriend from a boy band dumped her for a rising star, and she's on her own, starting over by being assistant director at a dorm. I mean, residence hall (okay, that got old pretty fast, but...) Thing is, girls are dying while elevator surfing, and Heather is the only one who thinks it's suspicious. (Okay, also a little bit of a stretch, but...)

Why did I like this book? I like Meg Cabot's voice. If you've ever read her blog, well, that's the same voice. And she usually has me snorting Diet Coke out my nose. It was set in Washington Square Park in NYC, and I LOVE NYC. And while this is chick lit and not really a romance, Heather has it bad for her landlord/ex-boyfriend's older estranged brother, Cooper. (I like the name, too.) Between this book and The Body Movers, I realized how much I love romances, because I was reading for the pages when Heather and Cooper were together. Not that interesting stuff didn't happen when they WEREN'T together, but I mostly liked it when they were.

Oddly, I was going to write a former-pop-star-with-an-ex-boyfriend-from-a-boy-band book someday. I even had a title (which of course I can't remember now.) Maybe I'll write it for Wild Rose Press - it sure wasn't very long, in my mind.


Goodreads

About Me
MJFredrick

I'm a mom, a wife, a teacher and a writer. I have five cats and a dog to keep me company. I love bookstores and libraries and Netflix - movies are my greatest weakness.
View my complete profile

Archive

Twitter Updates

Join My Newsletter

MJ Fredrick Fan Page's Fan Box