Wow, just yesterday I wished for a stress-free, peaceful time and I got it.

Invariably on Fridays, something happens that I obsess over all weekend. Not yesterday. I had fun with my kids, we carved a pumpkin, went to a pep rally, played Around the World with multiplication facts, and after school went to a dance.

Let me say, I am the world's worst chaperone. Why? I love to dance, and as a former music teacher, I know a lot of the line dances and party dances. (Plus, dh is NOT a dancer. I'm lucky to get one dance a wedding from him, and we're getting older, so we know fewer and fewer people getting married.) So from the moment my last student got in the door, I was on the dance floor. My sweet boy (they're all sweet, but this one holds a special spot in my heart) was beside me the whole time. He offered twice to buy me something to drink, and he loved showing off. Another of my students offered to buy me a soda, too. I left school looking forward to Monday, an effervescent joy that I am a teacher (something I never embraced before last year, and this is my 16th year in the job!) buoying me on the way home.

I came home (very late and very sweaty) and started entering changes into my ms, and called my dh to see if he wanted to go to our favorite restaurant for dinner.




(We had a coupon that would have expired Sunday!) Thing is, the restaurant is about 40 miles northeast of here, and usually busy at night. Plus, it's mostly outside and the night was a bit chilly for Texas. We went, and sat on the top floor, which was cozy and intimate.




We sat down just in time to see the sunset. It was a gorgeous view over the Guadalupe River, the food was delicious, and I let the stress melt away (without benefit of alcohol). It was a perfect fall evening, I was with my two favorite people. I was….happy.

But even as I let myself be, I was waiting for the other shoe to drop. How sad, huh?

Anyway, am WAY behind where I wanted to be on Hot Shot - cut even MORE pages, so as soon as I get back from the grocery store, I'm slaving away. I wonder if I can convince the dh to go buy me a tiara.


Goodreads

About Me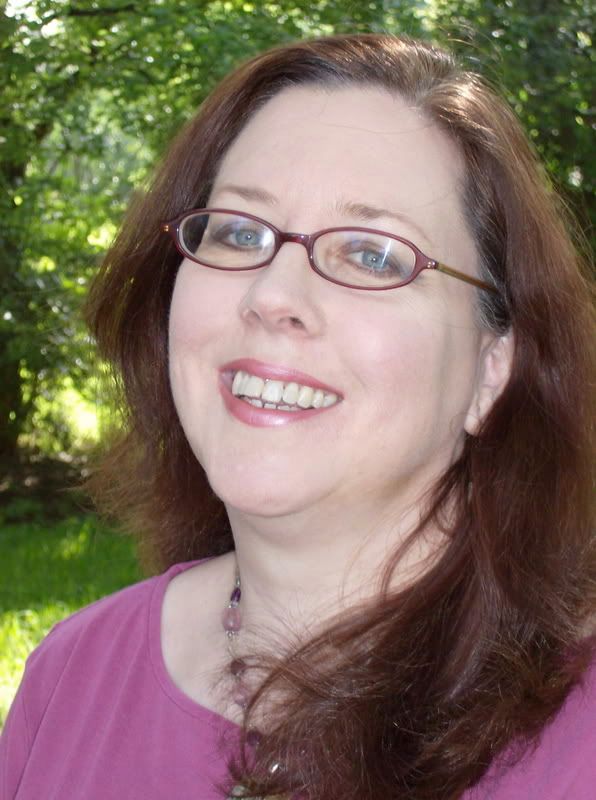 MJFredrick

I'm a mom, a wife, a teacher and a writer. I have five cats and a dog to keep me company. I love bookstores and libraries and Netflix - movies are my greatest weakness.
View my complete profile
Join My Newsletter
MJ Fredrick Fan Page's Fan Box