Writer's Block – I know, no one here believes I get it, but I do. Most recently the two weeks after I spoke to my agent (gosh, I don't get to say that enough!)

She wanted changes in Hot Shot, which I've been working on, on and off, for five years. So thinking of changing it was a – well, it was a re-envisioning. (That was another cool term I heard on the workshop CDs, a definition of revision.) And I just couldn't see the book in any other form.

Then there was the panic. What if it's not going to be good enough? She's trusting me to do this, to KNOW WHAT I'M DOING (which I don't, just so you know) and what if she's WRONG?

How do I work past it?

Um, first watched lots of TV and DVDs and ate a lot of Halloween cookies.

Then, I sat down, and I wrote. I wrote crap. But after a few pages (or 50) of crap, I found the story. I kept thinking of Michelangelo saying he uncovered the sculpture, he didn't create it. My dh would tell me to walk away, but I'd think, no, I've written through writer's block before. If I have to cut those pages to get to the story (which I did) at least I'll know what the story is.

Clearly I'm not a plotter. Or a replotter, anyway.

Now, there are sometimes when I get hung up over a certain aspect, maybe even a fact. Sometimes I send out a quick cry for help over my email loops. Sometimes, all it takes is putting it in writing. Other times, my buddies (you ever notice how close that word is to "biddies?") can come through with an idea that sparks other ideas. Or sometimes they come up with just the thing.

Other times I make a list of 10 (it's supposed to be 20, but I can never think of 20). That's when you write down all the possible things that can happen next. You're never supposed to go with the first thing that comes to mind, or else your story will be too predictable.

But most often, I kill my children. Most often I realize I should've taken a left turn at Albuquerque and I slice till I get back to that wrong turn.

The party was fun, tamer than usual. The extended family (SIL's family and friends) congratulated Fred on his Emmy, and they'd told their friends! I think he was really surprised. Unfortunately, it looks like my digital camera has died, so no Halloween party pictures. L Will get the dh to look at it when he comes home from work (yes, he volunteered to direct the Sunday morning show, the day after the ONLY party we ever go to.)

So until then, heeeeeerrrrre's Gerry!


Goodreads

About Me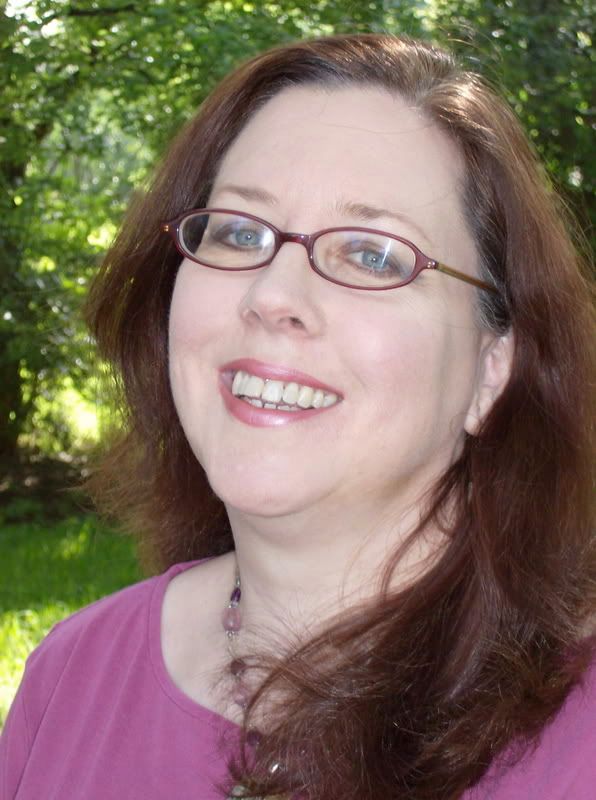 MJFredrick

I'm a mom, a wife, a teacher and a writer. I have five cats and a dog to keep me company. I love bookstores and libraries and Netflix - movies are my greatest weakness.
View my complete profile
Join My Newsletter
MJ Fredrick Fan Page's Fan Box