see more puppies

I'm blogging at The Wet Noodle Posse today about Nano.

I stole this from Megan Crane

What's the last thing you wrote?
And finished? A short story I submitted to TWRP. Currently working on revisions on last year's Nano novel, my vampire hunter book.

Was it any good?
I LOVE my short story. Different for me, very, but I wrote it in 3 weeks because I was just so driven. My vamp hunter book is better than I thought, actually.

What's the first thing you ever wrote that you still have?
A book of holiday poems that I wrote probably in 3rd grade.

Write poetry?
Not anymore ;)

Favourite genre of writing?
Depends on my mood. Now I'm reading straight contemporary romance, sans suspense

Most fun character you ever wrote?
Alex in Breaking Daylight. He was such an ass.

Most annoying character you ever wrote?
Oh, I've done my share of Mary Sues. The one who ran the B&B in the first romantic suspense, I guess would be the worst.

How often do you get writer's block?
I'll get hung up on a scene or even a phrase, but I don't really have writer's block.

How do you fix it?
I work on something else, or another aspect of the story, like a soundtrack or a collage.

Write fan fiction?
Not as such. My two paranormals were inspired by Supernatural, though.

Do you type or write by hand?
Both. Mostly type these days, though.

Do you save everything you write?
Sadly.

Do you ever go back to an old idea long after you abandoned it?
All the time. Some ideas just have SOMETHING in them I can't let go.

What's your favorite thing that you've written?
Something to Talk About. I love love love that book.

What's everyone else's favorite thing that you've written?
So far, Where There's Smoke, since only it and Hot Shot have been released.

What's your favorite setting for your characters?
The jungle, apparently. Considering I'm not wild about being outside, I've written a number of wilderness books.

What's one genre you have never written, and probably never will?
Sci fi. I'm just not that into it.

How many writing projects are you working on right now?
Just the one revision. I did final line edits for my Wayback book and I'm waiting to hear on a couple of submissions and planning my Nano book, but only writing the one.

Do you want to write for a living?
You bet.

Have you ever written something for a magazine or newspaper?
My first short story ended up in an obscure magazine. I have a copy somewhere….

Have you ever won an award for your writing?
Two Emilys, 4 Golden Heart nominations and a Maggie nomination, among other contest finals.

Ever written something in script or play format?
Only for school ☺

What are your five favorite words?

"turned," "looked," "that," "he" and "she." At least, that's what my editors say. My favorite sounding words are "empathy," "reluctant," "trepidation," "bemused" and "effervescent."

What character that you've written most resembles yourself?
Some have more aspects than others. Kelly, in my first manuscript, has a lot, Abby, the B&B owner and Veronica, the heroine in the short story I just wrote are the most like me.

Where do you get ideas for your characters?
I love what-if. Where There's Smoke is a what-if story, and my characters grow from that. What if this person grew up to be that person? What would cause this adult to act this way? Creating characters is my FAVORITE part of writing.

Do you ever write based on your dreams?
My first Nano book, Surface, Ghost Hunters, this year's Nano book….so, yeah, all the time ☺

Do you favor happy endings, sad endings, or cliff-hangers?
Happy endings! I don't even want to read or see a movie with any other kind of ending.

Are you concerned with spelling and grammar as you write?
Actually, yes, but I'm not too bad at spelling anyway.

Does music help you write?
I love having a soundtrack for each book, to put me right in the novel, and drowns out other distractions.

Quote something you've written. The first thing to pop into your mind.
Right! I wish I could.


Goodreads

About Me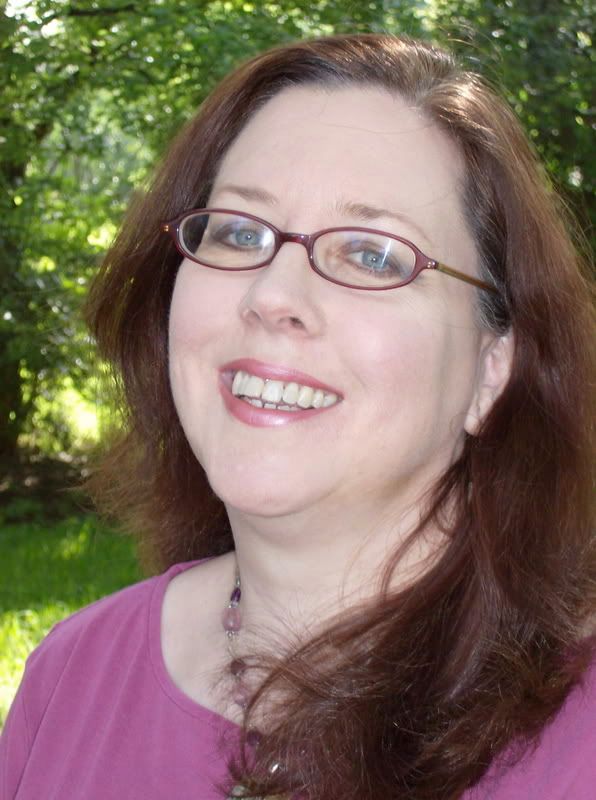 MJFredrick

I'm a mom, a wife, a teacher and a writer. I have five cats and a dog to keep me company. I love bookstores and libraries and Netflix - movies are my greatest weakness.
View my complete profile
Join My Newsletter
MJ Fredrick Fan Page's Fan Box