more animals

Though I'm going to try ;)

EDITED TO ADD: OMG, look what I found in my Google Alerts!!! A review for HOT SHOT Boy, did she get it!!!!

2008 was going to be the year of revisions for me, and for the most part, it was, though I cheated with Bull by the Horns and my other novella, which together equal a full length book. It's exciting to be writing new again.

I don't know how to find out when names came into use. Any hints? Right now they are Trace and Kit (short for Katherine.) And I learned that the fort that inspired this idea is still somewhat intact. It would be nice to take a road trip.

Marianne found these Nano icons. Fun! I like this one:




I have to tell you what my boss made me do yesterday morning. They're having a competition between teachers to see who collects the most box tops each month, and they give free rewards. Last month the winner got to wear jeans on a day when no one else could. (I won.) This month was a free early dismissal, an hour early. But it was a tie between me and Cindi's husband, who's across the hall from me. The VP announced that whoever got to the office first would get the early out, and we had to RACE from our rooms to the office. I was out of our wing and going into the next when he saw me, then he caught me by first grade, then let me go ahead! They gave us both an early out anyway, but when I got back to my class, all the kids were outside cheering. Goodness, as if they weren't rowdy enough! But dang, for 50 years old, Cindi's husband is FAST! The other teachers said they'd NEVER seen me move that fast.

Now I have to figure out when to use it, since tutoring is starting this week.

Survived the carnival, though applying cheap tattoos to little kids is one of the layers of hell, I am convinced. Came home and the dh and I went for pizza, and saw a TON of trick-or-treaters coming. When we got back, we'd missed them. We had some whiskey after dinner-he'd had American Honey after a gig and wanted me to try it. That's probably why I'm up at this godawful hour.

Today, get the son to the SAT, get to the grocery store, clean the bathrooms, hit Lupe's booksigning, hopefully, and WRITE. Chris Baty pointed out that we have 5 weekends in November and an extra hour, too! Good thing, because I usually take a day or two in November, and since I used two days I hadn't planned on using last month, I'm hoarding my days till the lonnnnnng months of February and May.


Goodreads

About Me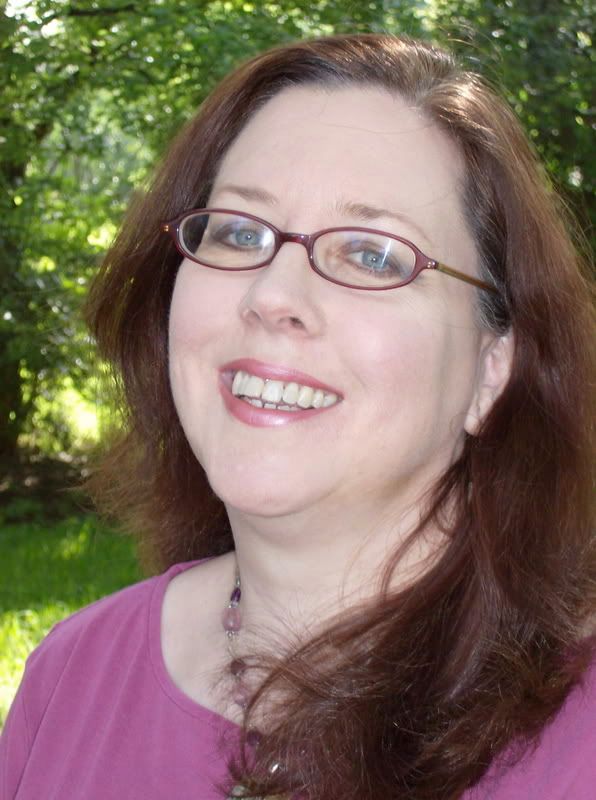 MJFredrick

I'm a mom, a wife, a teacher and a writer. I have five cats and a dog to keep me company. I love bookstores and libraries and Netflix - movies are my greatest weakness.
View my complete profile
Join My Newsletter
MJ Fredrick Fan Page's Fan Box