I mean, she's HERE, in San Antonio, but she's also HERE on my blog today! I know I said I'd have pictures from our big adventure but we actually didn't take that many (they wouldn't let us take cameras into the rodeo) and, well, I'll give you a recap later. Today is all about Trish's new release as Tricia Mills, HEARTBREAK RIVER. Remember, a commenter gets a chance to win an autographed copy. You have until Monday at, say, 10 PM CST, how's that?




Tricia's first Young Adult title released this month, an emotional story of a girl who's trying to find her way forward after losing her dad on the river she's always loved.

1) Tricia, you write for two publishing houses and you have an incredibly demanding schedule. How do you manage? Do you work on one thing at a time?

I'm fortunate that this is my full-time job now. Granted, I've not yet made what I did when I worked full-time, but hopefully someday. I'm pretty organized, so that helps. I don't tend to write two things at the same time, and so far my deadlines haven't forced me to do this. I do, however, seem to be writing one, revising another, doing promo for something else -- different stages on different books.

2) Do you find it difficult to switch between YA and romance?

No, actually. I really like switching back and forth. Sure, there are differences such as the style and point of view, but you're really writing about the same basic things – people's reactions and emotions to finding love, dealing with external problems, relationships with friends and family members, etc.

3) What drew you to writing YA books? What's the hardest thing about it? The most rewarding?

I've always been a fan of books, TV shows and movies targeted toward teens. I keep saying I have an inner teenager still living inside me. J Hardest thing is probably making sure the books read as authentic to today's teenagers, not people who were teens when I was in the late '80s. Pretty sure today's teens don't listen to Duran Duran. Most rewarding – so far, it's been when I read blogs run by teens who say they love my book. It makes me smile ear to ear!

4) Who are some of your favorite YA authors?

So many! J.K. Rowling, Meg Cabot, Stephenie Meyer, Rachel Caine, Libba Bray, Suzanne Collins, P.C. and Kristin Cast. I could keep going, but I won't.

5) You attribute a lot of inspiration to TV. Was there anything on TV that inspired you to write this book? What about music? Did you have a "soundtrack" for this book?

Strangely enough, TV didn't really influence this book. Rather, it was a train trip aboard Amtrak's California Zephyr. For about 200 miles in western Colorado, it runs along the Colorado River. During the warmer months, lots of people go on rafting trips along this stretch of river, and I wondered what it would be like to run one of those rafting companies, what it would be like if you were a teen whose family did this. I love the landscape out West, so I combined those two things (plus my own very real fear of the water) and Heartbreak River sprang from that. I honestly don't usually come up with soundtracks for my books, which is ironic since I am such a HUGE fan of soundtracks. Most of my CD collection is made up of movie and TV show soundtracks. I do, however, do some shout-outs to some of my favorite bands in my YA books.

6) What are you working on now? What's after that? When is your next Harlequin American Romance (under Trish Milburn) coming out?

I just turned in revisions on my second YA novel, Winter Longing, which is due out in the summer of 2010. Next up is working on a rodeo book for Harlequin American, which I also think is coming out in 2010. My second Harlequin American is coming out here in a couple of weeks. It's a May release titled Her Very Own Family.

7) And finally, (since you're staying at my house) which of my cats is your favorite?

Oh, I wasn't expecting this question! Hmm, probably YaYa and Skippy, though I like them all.

Who doesn't love YaYa? :)




Or Skippy.




Thanks for the insight, Trish! I hope this book finds tons of success!
Goodreads

About Me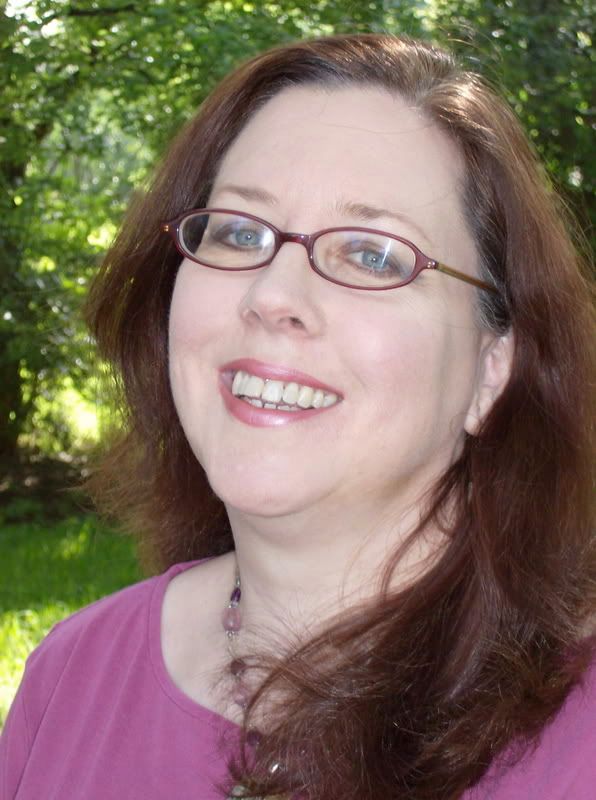 MJFredrick

I'm a mom, a wife, a teacher and a writer. I have five cats and a dog to keep me company. I love bookstores and libraries and Netflix - movies are my greatest weakness.
View my complete profile
Join My Newsletter
MJ Fredrick Fan Page's Fan Box