see more crazy cat pics

My hair, she is poofy :( And I slept maybe 4 hours. Zzzzzz.....

I was reading Candy's blog yesterday and she blogged about memorable birthdays. I am stealing this idea.

My 4th or 5th birthday: The little girl down the street showed up HOURS early and stayed late, she was so excited. Mom eventually had to send her home.

My 8th birthday: I got a pony. My grandparents spoiled me. Be assured she was not a nice pony. She was a reject from someplace and she would blow out her stomach so the saddle would slip when I got on.




My 9th or 10th birthday: My mom bought me this really pretty sundress made of ticking and my friends came over after school. We climbed on the monkey bars in our backyard and someone stepped on one of the ties and ripped the dress. BUT then my grandpa came with my pony and a goat and we took turns riding up and down the street.

My junior high birthdays: We get off one Friday around my birthday for Fiesta. While I was in middle school, we would go to my grandparents' place and ride the pony, the go cart and eat angel food cake with homemade strawberry icing.

Sadly, I don't really remember my high school birthdays. Or even my early 20s.

My 19th birthday: We went to La Semana Alegre. There is definitely a benefit to having your birthday on the anniversary of the Battle of San Jacinto - Fiesta is always right around there. I bought my first legal wine cooler, and the guy didn't want to sell it to me because he didn't know the date!

My 26th birthday: The boy took his first step. I was so excited I screamed and scared him. He didn't walk for a long time after that.

One of my mid 20s birthdays: We were planning to go to Night in Old San Antonio with Cindi and her friends, but couldn't choose a day. Finally, they decided to go on my birthday and I couldn't go because I'd already made plans with my family. One of the few fights Cindi and I had.

My 34th birthday: My first birthday in the new house and the first party I'd had in years that included friends as well as family.

My 40th birthday: My brother and sister-in-law threw a huge party for me, with everyone in my family, many of my friends, good food, karaoke and a DVD of pictures of me :( I loved it!

My 41st birthday: Another big get together, and lots of getting spoiled!

My 42nd birthday: Another big get together and lots of getting spoiled!

What are your birthday memories?


Goodreads

About Me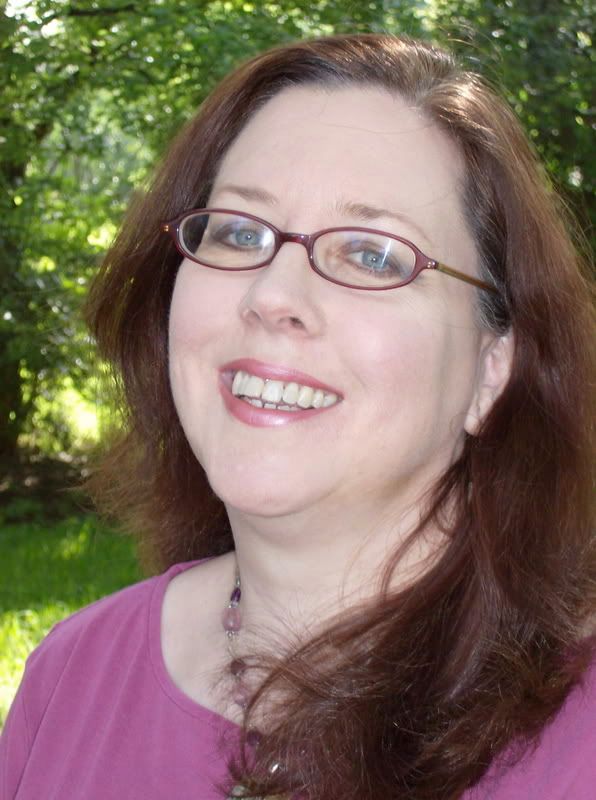 MJFredrick

I'm a mom, a wife, a teacher and a writer. I have five cats and a dog to keep me company. I love bookstores and libraries and Netflix - movies are my greatest weakness.
View my complete profile
Join My Newsletter
MJ Fredrick Fan Page's Fan Box