see more dog and puppy pictures

I dare you to look at that picture and not laugh.

::::::MINOR SPOILERS AHEAD FOR LOST, HEROES, GREY'S ANATOMY:::::::

A few years ago, I spoiled an episode of Angel for a friend who lived in Las Vegas. As soon as the episode ended, I ran to the computer and wrote something like, "Poor Wesley!" Well, Las Vegas is an hour behind and she hadn't seen the episode yet. BOY, was she mad, and I completely understand. I've been very careful ever since.

However, I've been learning a painful lesson about spoilers the past couple of weeks. If you don't watch shows live, DON'T go on Twitter or Facebook. I was spoiled on Heroes when Nathan died and on the LOST episode when Daniel died while I was innocently cruising through Twitter updates. I didn't see LOST Wednesday night, and Trish kindly reminded me NOT to go on Twitter, where people were discussing it. I've also seen the results from American Idol spoiled for those who watch it. Eek! Last night I was watching Grey's, delayed, because I watched SPN at 9, and recorded the second hour of Grey's (but knew I couldn't go to school today without seeing the end.) A friend commented on my Facebook (while I still had half an hour in the show) about the ending. It turned out to be minor, but the rest of the show, I was like, "Dang!"

::::::NO MORE SPOILERS:::::

So my lesson SHOULD be to stay off the internet until the Tivo is clean, huh? Not much more to see, though, just 24, NCIS and The Mentalist, I think.

Trish is having a launch party for her new book at Romance Bandits. You can win a copy of her book (which is MUCH better than the title would have you believe!!)

5 minutes before Grey's, I got galleys on the short story. :::thud::: I need a nap when I get home!

Don't know why I'm using Jensen today. No WAY am I going to get to that story today.


Goodreads

About Me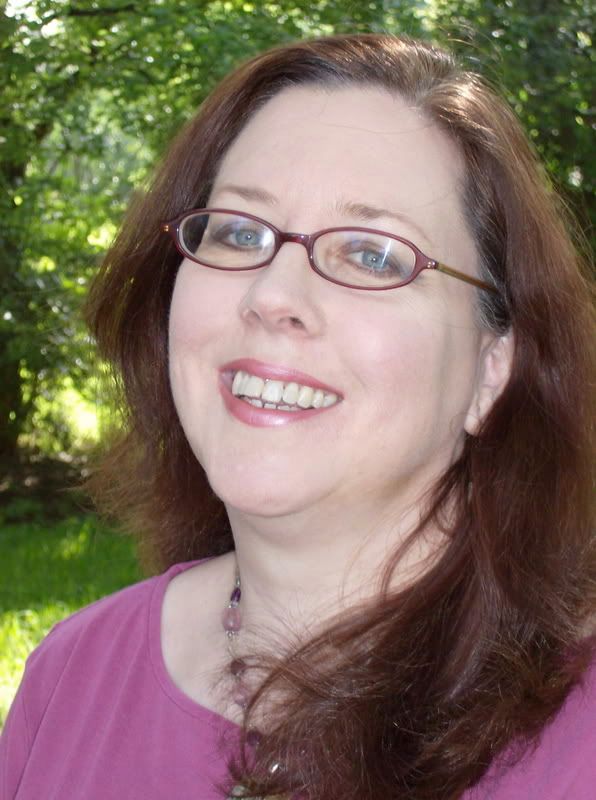 MJFredrick

I'm a mom, a wife, a teacher and a writer. I have five cats and a dog to keep me company. I love bookstores and libraries and Netflix - movies are my greatest weakness.
View my complete profile
Join My Newsletter
MJ Fredrick Fan Page's Fan Box