see more Lolcats and funny pictures
As you know, Trish is here. She got here Sunday, spent Monday working, and when I got home, she'd been hit by a nasty computer virus. DH ran some software on it, it worked fine, then the virus popped up again. Then Monday night it reappeared. Yesterday she ran different software and as far as I know, it worked this time.
Yesterday I took the day off to be hostess. We went to Guenther House for breakfast and had honking huge biscuits. Then we went to Michael's because they have these really cute retro tote bags, and I'm going to use one for lunch. They also had magnetized fridge lists and pretty magnets. Then we went over to Borders (hello, writers. We can't resist.) I bought a cool weekly planner that's Nancy Drew, and filled with Nancy Drew book covers. It was only $4. Then...we decided we'd go to a movie, but we couldn't decide between Legion or Leap Year. The theater was right there, so we looked to see the earlier movie, and it was Leap Year. So we bought tickets, and since Trish has a Regal Crown Card, I got a small popcorn for $1. Thing is, I paid $4 for the Diet Coke and barely drank any because it was GROSS.
But on to the movie. Was VERY cute. Predictable, but VERY cute. The ending was the best, definitely, and the other man in the triangle wasn't evil or vicious or a cheater, he was just oblivious. We both really liked it.
But we wanted to see Legion because it has Adrienne Palicki and a plot similar to Supernatural this year. So we said, hey, we have all day, it's only 1:30. We'll go see it, too. We took a Coldwater Creek break (no sale, alas) and went to Freddy's burgers for fries (no Diet Coke at Freddy's), then back to the movies.
Legion was--disappointing. It was as though it was missing a layer. We loved Paul Bettany (who knew he could be an action hero, too?) and I was happily surprised to see Kate Walsh in it. It was not subtle, but skipped out on some of the explanations. I guess I would have done it differently.
We went BACK to Freddy's for custard to bring home for dessert. I came home and cooked while Trish did more anti-virus stuff. We watched Castle and she debated over if she should leave today and try to beat the winter storm home or stay until the weekend. She decided she can get work done here, plus it won't be as stressful trying to beat it. I don't feel too guilty going back to work because I know she will make herself at home. Good thing, since I have an extra long faculty meeting today :P
Goodreads

About Me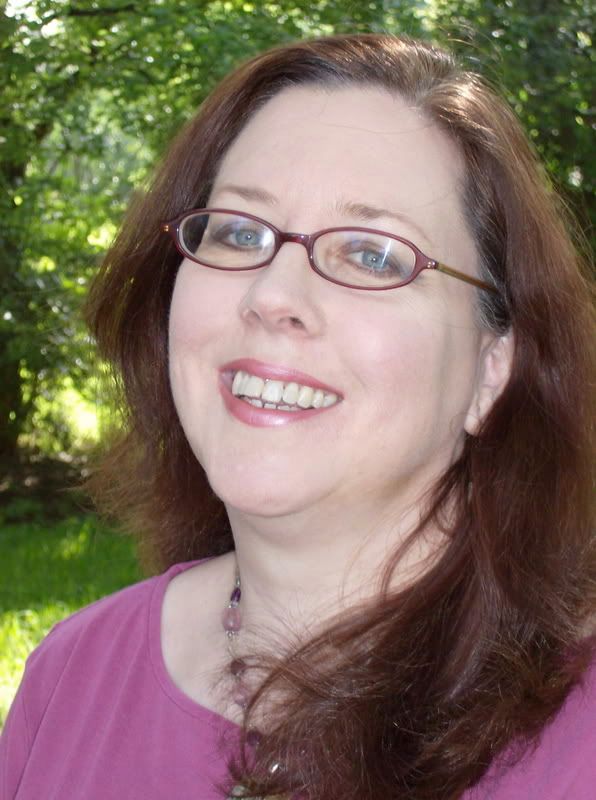 MJFredrick

I'm a mom, a wife, a teacher and a writer. I have five cats and a dog to keep me company. I love bookstores and libraries and Netflix - movies are my greatest weakness.
View my complete profile
Join My Newsletter
MJ Fredrick Fan Page's Fan Box