see more Lolcats and funny pictures

Yesterday I was listening to Joanne Rock's workshop on caring for the emotional health of a writer and
there were so many things about what she said that were just like me. So much, it was eerie.
She said when she's working, she likes to hear the dryer running. That is ONE OF MY FAVORITE THINGS!
I love being home and hearing the laundry going.
She works out plot problems by writing a long email to her friend. Ask Trish how many times I've
emailed her with a plot issue, only to email her shortly after saying I figured it out,
all because I wrote it out to her.
AND she has the same plaque I have that says "And they lived happily ever after."
Trippy. And cool. I remember when she published. She and Catherine Mann published around the
same time, and they're critique partners. Anyway, I listened to the workshop twice, I was so tickled by it.
The bedroom is done. I need to take a picture in the sunlight. I need to pick up a couple of things from
Anna's Linens on the way home today, then clean the bathrooms and the back room.
I'm still working out what to buy from Amazon. On the short list is GLEE on DVD and the three
Oh, and we got a new Tivo, where we can actually record two shows at once, and can stream from Netflix.
But I have to clear off this Tivo first. I have Human Target, 2 Good Wifes, 3 24s and a partridge in a
Goodreads

About Me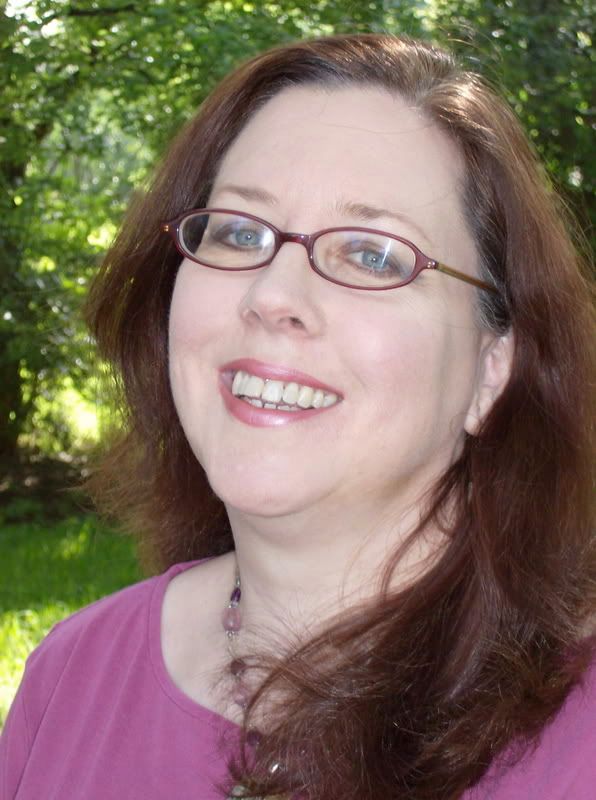 MJFredrick

I'm a mom, a wife, a teacher and a writer. I have five cats and a dog to keep me company. I love bookstores and libraries and Netflix - movies are my greatest weakness.
View my complete profile
Join My Newsletter
MJ Fredrick Fan Page's Fan Box