Jo Banks has been seeing ghosts since she was six, sonormal was never really an option. Embracing the weird and shunning normalcy makes her the top Ghost Exterminator in her region. Then she meets Wyatt Haines, the uptight, materialistic and irritatingly sexy owner of a successful resort chain.

Wyatt's new Victorian inn is extremely haunted and the Commando Barbie Ghost Exterminator is just the girl for the job. Except Wyatt doesn't believe in ghosts, or Jo, or anything outside the norm. He'll have to start believing fast, though, because Jo's extermination goes awry and accidentally throws two prankster ghosts into Wyatt's body to haunt him.

Every time he falls asleep, the mischievous ghosts take over, turning his perfectly ordered life into chaos. His waking hours are no less chaotic, with his thoughts possessed by Jo's quirky appeal and Playmate physique.

Unfortunately, Jo's ghost-exing mojo is on the fritz just when she needs it the most to unhaunt Wyatt and figure out why his inn is swarming with ghosts. Preferably before his spirit is permanently separated from his mouth-watering body.

And before her heart is permanently attached to the most sexy, frustrating, normal man she's ever met.
I finished reading this book Tuesday and I LOVED it. The author's voice pulled me in from the first page, clever and humorous. The heroine Jo is smart and talented, though not quite comfortable in her skin, which makes her all the more endearing. The hero is her opposite but comes to know her for who she is. Loved that.
The world she created is so much fun, so layered, beyond anything I could imagine but presented so clearly I got it. The pacing was terrific, the reason for the hero and heroine to stay together was clever and believable. Though this was part of a series, I didn't feel lost at all. In fact I look forward to reading the other books.
I'm in love with this author's voice, and my only complaint is that her other books are shifter books and that's not my cuppa. For those who prefer print books, this won't be in print until August. But if you're going to jump into e-books, this fast-paced book would be a great one to start with.
Goodreads

About Me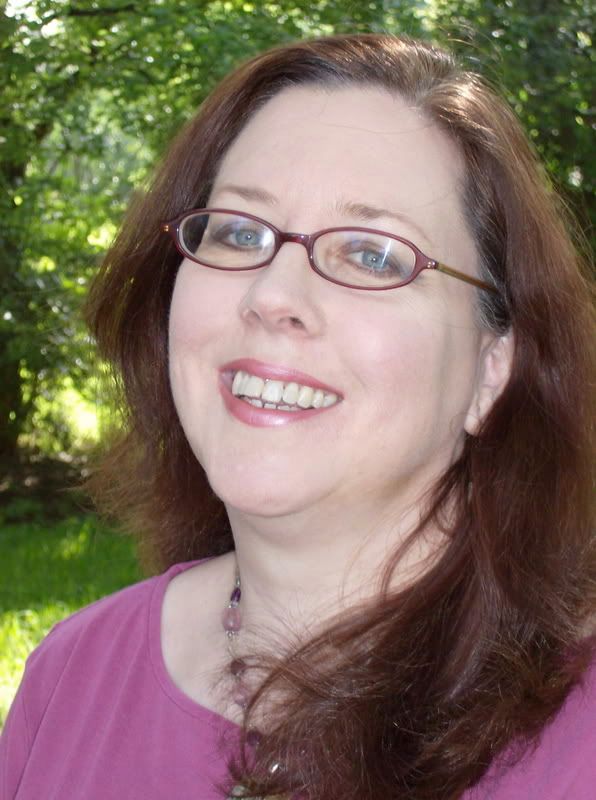 MJFredrick

I'm a mom, a wife, a teacher and a writer. I have five cats and a dog to keep me company. I love bookstores and libraries and Netflix - movies are my greatest weakness.
View my complete profile
Join My Newsletter
MJ Fredrick Fan Page's Fan Box