see more Lolcats and funny pictures
First lines from 10 things I've written, published and not:
Katherine Barclay straightened from stirring the laundry in the iron pot. She swept loose tendrils of hair back from her face and schooled her features into patience before she turned to her sixteen-year-old sister-in-law. SUNRISE OVER TEXAS, coming from Carina Press in September
2) By the time Mallory Reeves reached the campsite, the sun had set behind the mountains, giving the
crescent of sand below her a red glow. The color matched her mood.
BENEATH THE SURFACE, from Samhain Publishing
3) So this was Gabe Cooper.
HOT SHOT, from Samhain Publishing
4) "Join the army, see the world," Master Sergeant Alex Shepard mocked under his breath.
Breaking Daylight, from Samhain Publishing
5)
"Aaron!"
The dark-haired imp broke from the herd of kindergartners and bolted. Bull by the Horns, from The Wild Rose Press
6) Lauren Stokes raced down the stairs as fast as she
could without tripping over her own feet. Where There's Smoke from The Wild Rose Press
7) Dr. Liv Olney didn't want to open her eyes,
though she'd not heard that sound before. She feared
what she'd encounter in the dark stone room. Don't Look Back, coming in September from The Wild Rose Press
8) McKenna Spencer lifted her gaze from the computer monitor when she heard a sound bouncing off the cement walls of the basement of the Texas capitol. Guarded Hearts, out on submission
9) "Cam, I need you to come get me." Willow Hawkins pressed a hand to one ear and her cell phone to the other. Road Signs, in revision
10) Maddy Saunders studied the brochure as she waited for the ferry to McDavid Island, off the South Carolina coast. The cheap tri-fold on bad paper with bright colors fit a water park better than a haunted tour.
Ghost of a Doubt, waiting for the other people in the anthology to finish
Goodreads

About Me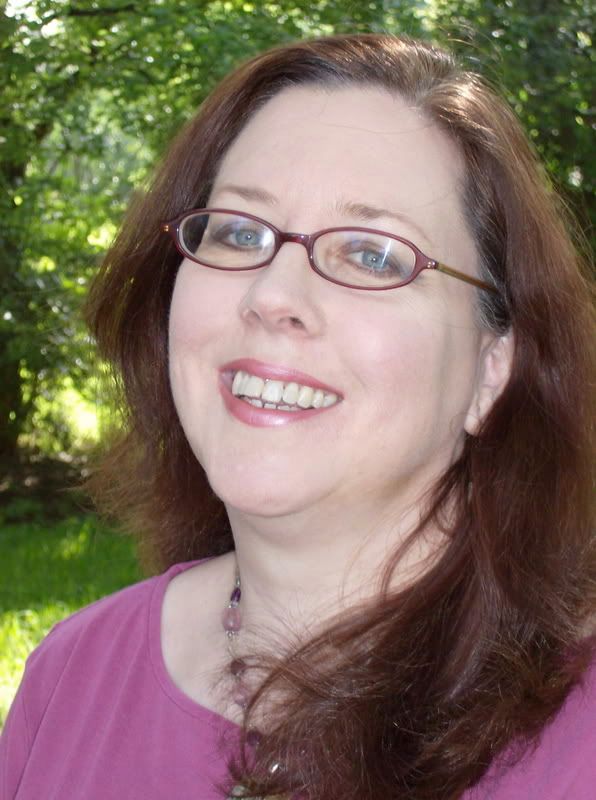 MJFredrick

I'm a mom, a wife, a teacher and a writer. I have five cats and a dog to keep me company. I love bookstores and libraries and Netflix - movies are my greatest weakness.
View my complete profile
Join My Newsletter
MJ Fredrick Fan Page's Fan Box