Since my son's been grounded, he and I have been watching more of the same shows. Two he's really started to enjoy are Jericho and Supernatural. He was first attracted to Supernatural because he and Dean share similar music taste, but then he watched and he likes Dean's quick wit and sarcasm. Jericho he likes because Jake is such a do-what-it-takes guy.

So I started thinking about how women think about heroes and how men think about heroes. I talked to my husband and son about it at dinner the other night and asked what characters they find heroic. Their list:

Jack Bauer. My husband said, "He jump-started his own heart with a car battery."




Dean Winchester. He does what he does for his family. I wonder why not Sam, since he seems more willing to help people no matter what. They both agreed Dean also had better hair ;)




Jake from Jericho. My son particularly liked the way Jake called the new mayor on his policies, daring him to shoot...rats, what's Emily's father's name? (A funny aside - this last episode, Jake drives his big old car up in front of Emily's, gets out, and my husband says, "Hey, have you seen any demons?" See, because the car is similar to Dean's car.)




Adama and Tigh from Battlestar Galactica. Both honorable men you want on your side in a fight.




Angel and Spike. I thought this was interesting. My husband said you always rooted for Spike, even when he was evil, because he was kind of like Wile E. Coyote. "I'm going to get the Slayer!" and then it would all go horribly wrong, but he'd come back for more. And Angel just because he laid it on the line. I asked them about Angel as Seeley Booth on Bones, but while they like him, they don't see him as particularly heroic.




The younger Petrelli from Heroes, who they call "The Floater." Because even though he doesn't have his own defined power, he's willing to risk more to save the world. They said Hiro was great, but he messed up too much.




The Lost Boys generated a lot of debate. My son likes Sawyer and Sayid, but my husband argued they're not heroic. Sawyer might do anything for Kate but not anyone else. And Sayid has that whole torture thing. So my son said Locke was heroic. My husband disagreed because Locke is not looking out for the whole group the way Jack does. And my husband pointed out that Jack is holding Ben hostage, so to speak, to help Sawyer and Kate. What will happen to him once they're gone? He's risking himself, and he's always looking for the greater good. I thought the crying might be a factor for them, but it's not.




House. I don't agree with this at all, but they both said that even though he's a jerk, he does what it takes to help people. But what he said to his supervisor about her not being a good mother just got me!




Mal from Firefly. My dh said we had to put Zoe here too, even though she's hardly a man's man! But they stood up for what they believed, no matter the cost.




They agreed none of the men from Prison Break are heroic, that the Grey's men are all whiny ("See what happens when you want men to have feelings?" my dh asked.) Not Jim from The Office or even Earl, though he always tries to make things right.

Then we moved to movies.

Han Solo and Yoda.




Indiana Jones.




John McClain from Die Hard. My dh said I should put him twice, he's that heroic.




Samwise Gamgee was without question a choice, an ordinary hobbit in extraordinary circumstances. My son added Theodin, but my husband argued that he was shamed into it.




Dumbledore. This surprised me, from my son. But he's right!




Maximus from Gladiator. Even though he extracted revenge, he wasn't just avenging his family, but Rome.




Not Wolverine, not Neo, not Aragorn. Interesting, huh?
Goodreads

About Me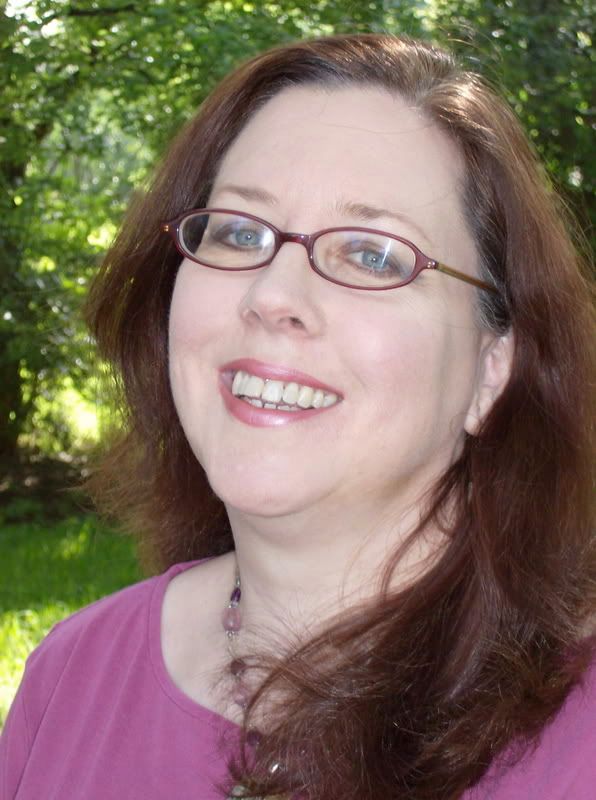 MJFredrick

I'm a mom, a wife, a teacher and a writer. I have five cats and a dog to keep me company. I love bookstores and libraries and Netflix - movies are my greatest weakness.
View my complete profile
Join My Newsletter
MJ Fredrick Fan Page's Fan Box