School itself wasn't too bad. I like doing centers, because once you set them up, you can run them for days without a lot of prep.

Then the reading specialist asked if I knew what I was going to present on parent night on Wednesday. PANIC! Found something on honing reading skills by watching TV and reading the paper. Shocking, I know. Then I updated my class website. Still, the kids went to computer for an hour, not bad. I tried to work on some plotting stuff - I have quite the number of things happening in my Nano book - but paper was too static. I needed a project board.

I got home to find two Amazon boxes - the ds's book order and mine, which included the new Supernatural novel, WITCH'S CANYON. Can't wait to read it.

Opened my email to some bad news for a good friend (but not insurmountable, thank God) and edits on the first 6 chapters of Smoke for WRP. Went to JoAnn's Fabric for a project board and buttons after picking up the boy from school (he stayed late for journalism) then came home and made a boring supper. Then I played with my storyboard as we watched last week's episode of My Name Is Earl. The writers are kicking butt on that show. I was going to go to the computer to write, but since dh's laptop died, we're sharing. So I got my lapdesk and my Alphie. When I got the computer, I had an email from the editor about how to do things, I emailed Trish and my friend with the bad news. Meanwhile, the dh was holding Heroes on pause and I was getting nervous, so I returned to the lapdesk and Alphie and we watched.

WOW. Just, wow. Much bigger stakes than last year, but will they run into the 24 syndrome - trying to find a new evil to fight every year?

Okay, going to do edits now.


Goodreads

About Me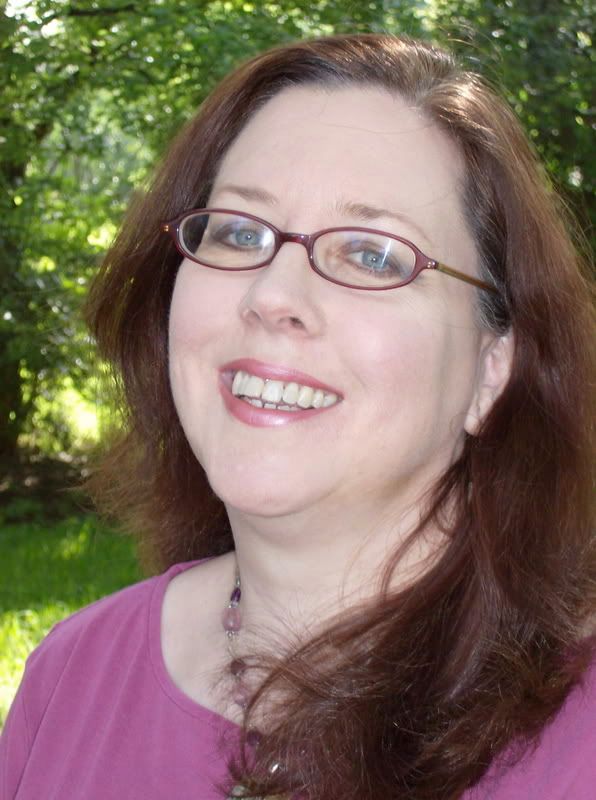 MJFredrick

I'm a mom, a wife, a teacher and a writer. I have five cats and a dog to keep me company. I love bookstores and libraries and Netflix - movies are my greatest weakness.
View my complete profile
Join My Newsletter
MJ Fredrick Fan Page's Fan Box