see more Lolcats and funny pictures
I'm considering a quick run to WalMart this AM (any such thing?) But I need one of those pet hair remover things and my grocery store doesn't have. I also need moisturizer, which I got there last time.
I finished reading Trish's Family Man again last night--she changed it after I read it and I was anxious to see how it worked. It really did. Now to decide what to read next on my phone. I have Temptation Ridge started in paperback, but really, for my eyes, I like reading on my phone. I just bought Wild Ride by Jennifer Crusie. I have the second two Joss Wares, and Original Sin by Allison Brennan, and Covet by JR Ward. Clearly I'm in an urban fantasy mood, but can't decide which to read next.
Yesterday Salvation Army came to my MIL's to get her furniture, but would only take the furniture on the list the dh gave them. Let's say I discovered the dh isn't so detail oriented. They wouldn't take the bed frame (but took mattress and box springs), the ottoman for the chair they took, the end tables, the dresser in the dh's old bedroom, the bookshelf and nightstand from her bedroom, or the TVs, all because they weren't on the list. They didn't take the mirrored dressers because we couldn't get the mirrors off. We laughed a lot, though. They were there about 30 minutes, then BB and I dropped off the stuff (like ds's crib) that I wanted to keep and we picked up the ds and went to lunch.
In the most crowded part of town. Our museum has a dinosaur exhibit, complete with a giant T-Rex out front. The line was out the door. At the other end of the block is a kiddie amusement park, and behind the museum is the zoo. It was 70 and sunny out. EVERYONE was in that part of town. Took us 20 minutes to find parking! Thank goodness BB was driving. So we went to eat at this deli, then went next door to Half Priced Books, where I got a Nancy Drew journal and a research book, hoping for ideas for a paranormal. Because you know I NEED ideas.
Okay, I'm going to run to WalMart. Wish me luck!
Goodreads

About Me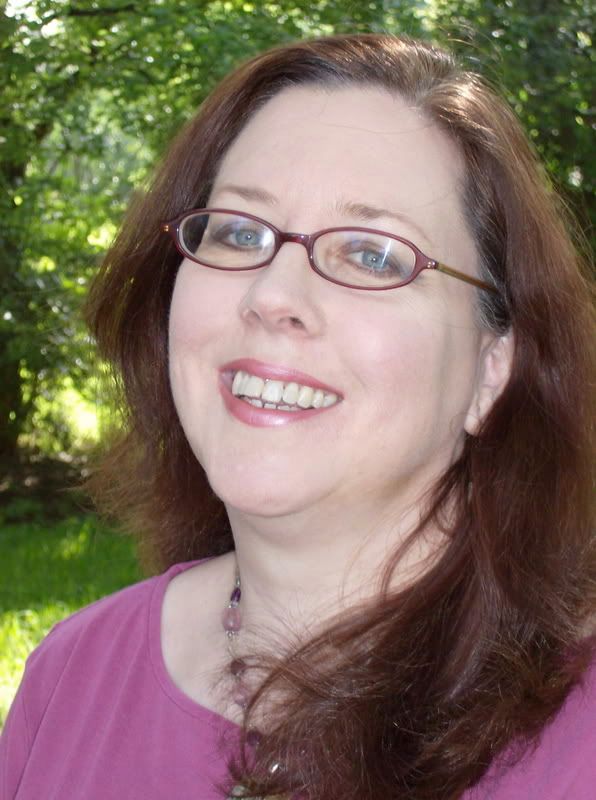 MJFredrick

I'm a mom, a wife, a teacher and a writer. I have five cats and a dog to keep me company. I love bookstores and libraries and Netflix - movies are my greatest weakness.
View my complete profile
Join My Newsletter
MJ Fredrick Fan Page's Fan Box