We had so much fun! We started off the day with breakfast at The Guenther House, where the biscuit are easily two inches tall, and tender as cake - and they give you two of them! I've taken Trish there, too, and now she and Chris are both spoiled for biscuits!

Then Chris and I did a quick tour of the house itself - we ate on the patio - then drove over to La Villita.

I go to La Villita once a year, for the Starving Artist Show, and I park in one place. Only I tried 3 different lots before I ended up in that one very excellent lot, which meant a lot of driving in circles.

Then we did a lot of walking in circles. La Villita has little arts and crafts shops, and tourists shops, but only about 8. So we went in each, couldn't decide, and moved on to the next one.

Then we went into the church. We heard singing, but surely on a Thursday morning....but alas, there was a service, and after thoroughly embarrassing myself trying to shut the door once we'd gone in, we realized it was a service and not choir practice. The church is TINY, so it was very obvious when we got up to leave. But Chris pointed out we were probably not the first to do so.

We went into an art gallery and both went goofy for this bookshelf. It was painted in these muted colors, carved into scenes, and into the front of each shelf were carved words, like, "Believe," "Dream," "Tell Your Story." We went nuts, and the proprietor asked if we were librarians or something. It was GORGEOUS. And only $1375 (ONLY!! Come on, you see the bargain!) The artist had several other pieces there, all gorgeous, but the bookshelf.....

And what was cool is that Chris and I have such similar taste.

After we left there, we made our decisions, she on her tote bag and me on JoAnn's birthday present, then we headed to the Botanical Gardens.




Y'all, this place is like 15 minutes from home, and I haven't been in years. Am I kicking myself! We walked around the scented garden, the Japanese garden, the cactus, the orchid, the palm, the rose, the Texas....it was awesome.




Poor Chris, when we were done we were going to meet her family at the zoo. Only when we were done, they hadn't even gotten to the zoo yet! So Chris had to walk MORE! I told her we could go to my house, but she didn't think her husband could find it. We should have gone to the bookstore - he could have found that.

I came home and crashed, then got my first birthday present - a Supernatural messenger bag and mug and a Ghost Hunter sticker from Trish!!! And one of my books, The Ghosts, came! And JDM was on Grey's.

Didn't get my TV Guide, though. Will have to try again today.


Goodreads

About Me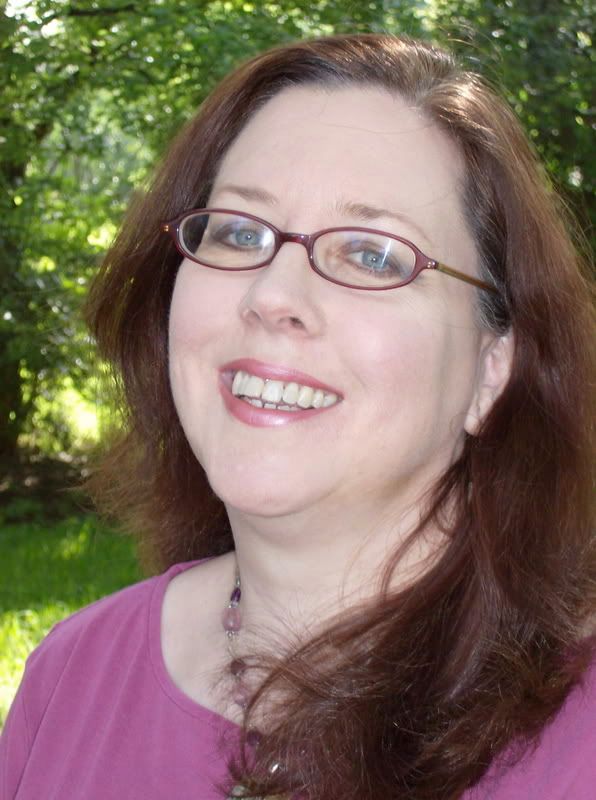 MJFredrick

I'm a mom, a wife, a teacher and a writer. I have five cats and a dog to keep me company. I love bookstores and libraries and Netflix - movies are my greatest weakness.
View my complete profile
Join My Newsletter
MJ Fredrick Fan Page's Fan Box