5:30 wake without benefit of alarm - good! More time to write. No nap time today, either.
Surf internet while eating breakfast, and a little beyond.

6:40 wake the boy, dh suggests I take him to school (he has to go early to finish an art project), that I might actually get some conversation out of him. Use time between now and taking him to school to clean house

7:45 take boy to school (he wakes up as we turn onto the street his school is on), run to grocery store, buy cleaning supplies, as I'm out (how this can be when I rarely clean house, I do not know). As long as I am BICHOKing by 8:30, I will be happy.

8:25 in my chair, in front of computer, 5 minutes early. Answer email till 8:30.

8:30 open word document

8:31 call ortho to reschedule boy's appt, since boy has a field trip he failed to tell me about, and won't be back at school till 1:30 - appt is at 1:15.

8:36 Reeses break

8:40 Cruise internet looking for Gerry pics - need inspiration for final love scene. Save a few for blog.

8:49 Right, back to writing

9:03 laundry!

9:07 back to writing

9:20 maybe that black cherry Fresca isn't so bad

9:22 back to writing

9:40 check counter on blog - awfully close to 10,000 hits

10:20 Whew! done with love scene. Pant pant. My "cut scenes" file is now somewhat bigger, though. Go back through ms, looking for scenes to beef up, as love scene wasn't as long as I'd hoped.

11:00 ortho calls back, appt rescheduled for 3:00. I have to pick my brother up from school at 3:05 - yikes. Call MIL to pick up son from ortho at 3:30.

11:25 get off the phone, decide it's time for lunch, go to McD. No cool front yet.

11:45 sit in front of TV with Big Mac and watch an episode of Tilt with my new boyfriend Eddie Cibrian

12:30 check counter, blog hop for a bit, reopen word document

1:15 leave to pick boy up from school, can see cool front (what we call a blue norther, with leading clouds) but can't feel it

1:30 leave HS with boy, cool front blasting through

1:35 boy gets on computer, I watch another episode of Tilt, laying on couch

2:40 take boy to ortho, run to get brother, take him downtown to the arts and crafts show on Broadway, only spend $16.

5:00 get home, check email and counter, open word document

6:00 call dh wondering where he's at. Decide to go get Chick Fil A for supper.

6:35 get HOME from Chick Fil A (15 minute round trip at the MOST) because traffic is bad, and they didn't have the food ready. Um, dinnertime, most popular item on menu - why not ready?

6:55 get in cozy pjs, curl up on couch to crochet and watch Bones. Favorite episode so far. Watch Earl, too, laugh my head off.

8:30 get up to work on book again, only son is on computer doing homework, blasted kid.

9:00 get computer back, check counter

9:25 get phone call

9:42 get computer back, check counter

9:45 "Mom, I need to check ONE thing." Blasted kid should be in bed.

9:55 get computer back, check counter

10:40 finish scene, go to bed

Fruits of my labor....


Goodreads

About Me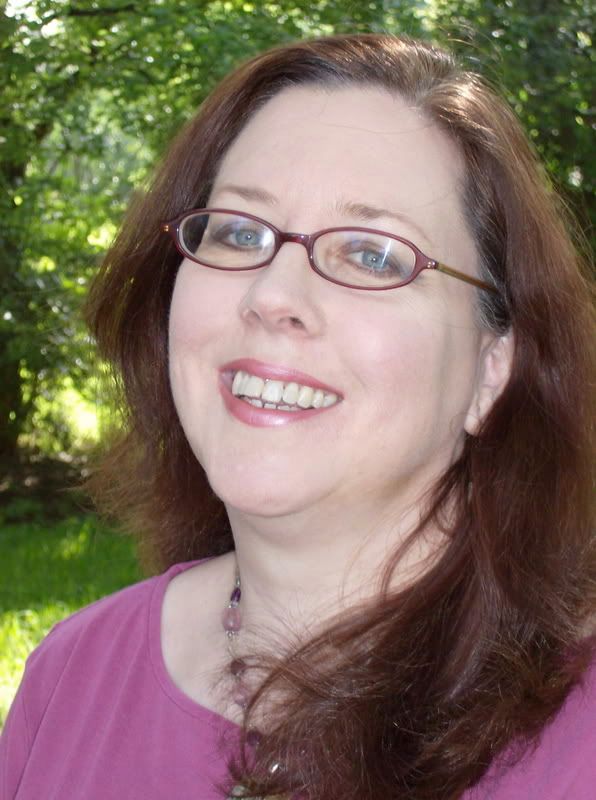 MJFredrick

I'm a mom, a wife, a teacher and a writer. I have five cats and a dog to keep me company. I love bookstores and libraries and Netflix - movies are my greatest weakness.
View my complete profile
Join My Newsletter
MJ Fredrick Fan Page's Fan Box