First of all, congratulations to all the Golden Heart and Rita finalists!!! Especially Sarah Castleberry who got her first call yesterday and fellow Noodlers Theresa Ragan (DOUBLE finalist!!) and Priscilla Kissinger!!! And Kelly Parra DOUBLE finalled in the Rita! Congratulations!

If you didn't final and wanted to, BIG HUGS. I've been there. Trust me – I gave some HIGH scores, and I don't see any of the entries I judged as finalists, though the list isn't complete. It's all subjective, and one seven can throw you off. So don't let it get you down long.

Wayback is with an editor (less than 24 hours between query and request!) and I still haven't started my Supernatural essay. I'm a romance writer writing about an inanimate object and I just can't find the tone. Plus, the dh and ds have crazy schedules this week.

I sent out 3 agent queries yesterday before work and got a rejection by the time I got home. Sigh.

I want to talk about movies today. I've seen a LOT of movies lately. None have been particularly cheery.
Before he went to NYC, the boy made us watch No Country for Old Men.


Javier Bardem gave me nightmares – I dreamed I was talking to him and he was explaining why he was the way he was. I think that bothered me the most about that movie – why WAS he like that? My son has read the book twice and he said it doesn't really offer any insight. Hm. I've heard people complain that the movie had no ending, but it does. Just not the kind of ending moviegoers are used to. At Easter, my sister-in-law's family was talking about how they LOVED the movie. My son has seen it at least five times. THIS I don't get. Though it's thought provoking, it's not something I want to see again and again.

Then this weekend I saw Atonement.




The timeline was hard to follow, because they would show a scene in one POV, then show it again in a different POV. While I was watching it, I didn't enjoy it, though I loved the visuals – the costumes, the scenery. BEAUTIFULLY shot. But after I was done watching it and knew what happened, I couldn't stop thinking about it. I might see it again, but I would never own it.

Then we saw The Mist.


I love Stephen King. Really I do. And this movie was very tense. You could clearly see his 50s movies influences.
BUT.
BOY was it gross. And really distressing. This is the second movie I've seen this year (Gone Baby Gone was the other) where the lead had to make some rough choices. Do not take this as any kind of recommendation, but if you see it, let me know what you thought.

Is it any wonder I bought Enchanted after seeing those 3???




Have you seen any good movies lately? Have you heard ANYTHING about Nim's Island, Gerry's new movie with Jodie Foster? I thought it was coming out next week but I haven't seen previews.

Goodreads

About Me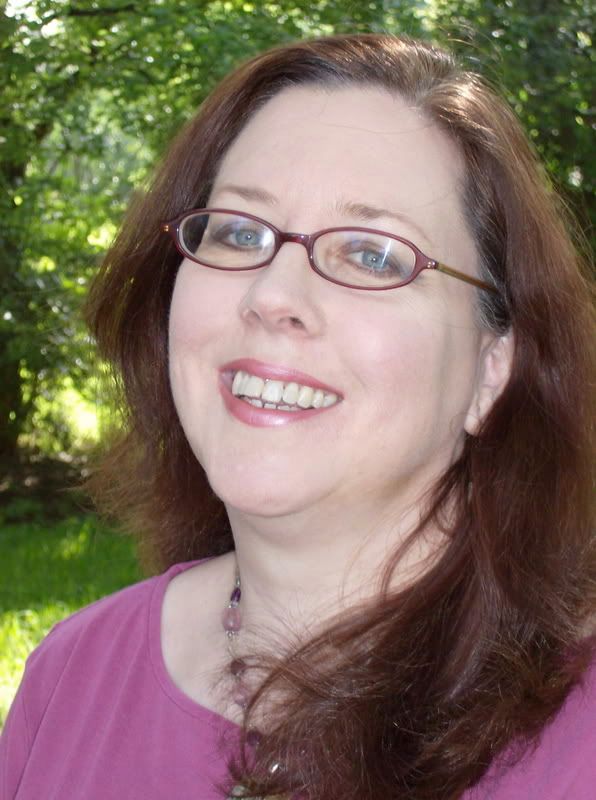 MJFredrick

I'm a mom, a wife, a teacher and a writer. I have five cats and a dog to keep me company. I love bookstores and libraries and Netflix - movies are my greatest weakness.
View my complete profile
Join My Newsletter
MJ Fredrick Fan Page's Fan Box