Ladies and gentlemen, please welcome first time Ellora's Cave author Jana Mercy here today.

Can you believe I forgot to ask her about the cow? Jana, tell us about the cow!

1) What inspired HER LAST FLING?

I wanted to write a book with an unusual hero. Someone with an everyday kind of job that you don't usually think of as sexy hero material. So, my hero is a dentist. Or as he and his partner are often referred to--the men who make you smile. :) My heroine was so much fun to write. She's funny, sensitive, the kind of person I'd love to have as a friend.

2) What is your process? Do you have the same process for every book?

I'm a total pantser. An idea or character will pop into my head, I start writing, and just keep going until I work all the kinks out. Sometimes that means going over the story several times, but I find that with each time I do that I can layer in different things--like humor, description, better word choices.

3) What has your journey been like so far? Is there anything you'd do differently in your career so far?

My journey is really just starting. At least from the published aspect. Her Last Fling is my first published novel although I've been writing for years.

4) What aspect of craft have you struggled with the most? How do you overcome it to write a selling book?

I've struggled with introspection. I love to be inside my characters' heads and that's not always a good thing. Especially when there's too much. One of those kinks I have to work out is introspection. I like my stories to be fast paced and too much introspection slows things down. With each pass through I cut introspection. And when I think I've got it right--I cut some more.

5) What one thing do you think beginning writers focus on that they probably shouldn't?

What other people think. Their family, friends, critique partner, chaptermates, etc. Write what you know. Write what you enjoy. Hone your craft. Never quit learning and trying to improve.

AMEN, Sister!

6) What do you enjoy most about being a writer?

Creating characters who are so real to me that I feel like they're good friends, that they're people I miss when the story is done. Another big plus to being a writer is the friends I've made along the way.

7) Where do you see yourself in five years? Ten years?

In the future, I hope to still be writing books that I enjoyed writing as much as I enjoyed writing Her Last Fling. I really did have fun with this book and I hope that shows to readers when they read the story. I want those secret giggles with thoughts of "Oh no! She didn't!" and "OMG!" and lots of LOL moments and all the other warm fuzzies a book from Ellora's Cave should give a reader.

8) What are you working on now?

In October my second book comes out with Ellora's Cave. Titled Strip or Treat, it's also got a main character with an unusual occupation--she works for the IRS. Sound totally unsexy? Guess it all depends on who's books you're auditing and when it's Heavenly Hunks strip club, well, sex is what it's all about.

Hey, I think I remember when you were writing this one!

I've also sold a futuristic to Ellora's Cave called Underground Pleasure. My hero is a pleasure slave and has been given to my heroine to teach her the ways of being a woman prior to her marriage. I've never written books with fight scenes or to where I completely let loose of my inhibitions until this book. Honestly, if I could have any one hero to...meet...in real life, Romjin wins hands down. Pleasure me, baby!

Oooh, sounds GREAT!!! Definitely something to look forward to!

Okay, your turn - what do you want to know about Jana Mercy?


Goodreads

About Me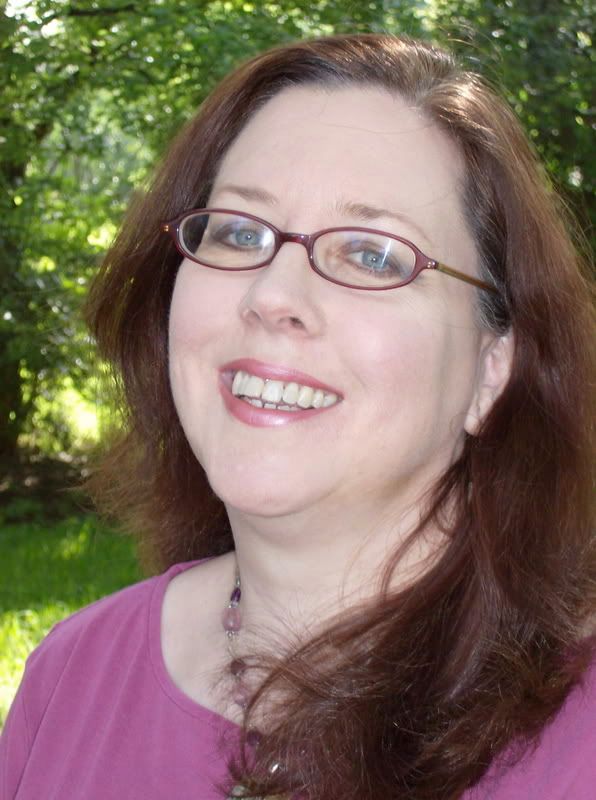 MJFredrick

I'm a mom, a wife, a teacher and a writer. I have five cats and a dog to keep me company. I love bookstores and libraries and Netflix - movies are my greatest weakness.
View my complete profile
Join My Newsletter
MJ Fredrick Fan Page's Fan Box