I'm blogging at The Samhain blog today for the first time! Come say hey!

I've got my newsletter group up. I would like to have someone to send the actual newsletter to...so if you'd like, go here to join.


alt="Click here to join mjfredrick">
Click to join mjfredrick
Okay, guys, 24 Hours till my FIRST BOOK RELEASES. Here's an excerpt. And I'm thinking of a fun contest to win copies…
EXCERPT
Seth was late for the wedding rehearsal. Great, more time for Lauren's nerves to be jumping. She hadn't laid eyes on him since that bone-melting kiss on Sunday, hadn't spoken to him. This had to be the longest stretch of time in recent memory that they hadn't spoken, and the reason why was clear. Neither had a clue what to say.
She'd trembled for hours after the kiss, partly because of the kiss itself, partly because of who kissed her, and partly because it had ended way too soon. She could have kissed him the rest of the day, heck, even up till now. That would have given him a good reason to be late.
And then he'd gone and apologized. Had he apologized because they were friends, or because he thought she was some kind of innocent he'd compromised?
In either case, not complimentary.
Getting kissed as soon as she'd opened the door, now that was complimentary.
She realized it was a mistake; that he'd been right to pull away. It didn't mean she had to like it, not when kissing Seth was on her top ten list of things she wanted to do before she died. Doing other things to him was in the
top three. But getting involved with anyone now would be hard. Getting involved with No-Future-Seth Escamilla would be devastating.
The door of the old church's vestibule opened and he rushed in. She was such a fool. Her heart turned over. He was so handsome, his hair a little tousled, like he'd been in a hurry, his knit polo shirt displaying his attributes, and he wore that damned leather thong around his neck with the medal resting in the hollow of his throat.
Stupid. Fool. Idiot. She was only asking for pain to let herself feel anything for this man. So she bared her teeth in a parody of a smile when he came over. On top of kissing her and not talking to her, he had to partner her for the wedding. It wasn't a big deal before, but now…
"How've you been?" he asked in an almost whisper.
If he wanted to know, he would have called, right? So the plan was to forget it happened. She'd let him think she was playing along.
"How hard can a wedding be that we have to rehearse?" she grumbled.
"I think it's not so much for us as for Enrique and Crystal."
On top of looking great, he was also cheerful. That he didn't agree with her made her grumble more. "So why do we have to be here?"
"Free food afterward at La Margarita," he said with that grin. Trying to loosen her up, she thought, her mood darkening. He would pay.
He offered his elbow and a minute passed before she realized he meant for her to take it. She slid her hand into the crook of his arm nonchalantly. Tomorrow he'd wear a tux, but now warm bare skin lay under her palm, and the hair of his forearm tickled.
"Thanks for not wiping out my bank account," he murmured, bending down to speak, his breath stirring her hair. She closed her eyes against the thrill that raced through her then raised her free hand to swipe her hair back, shooing him away.
He straightened, taking the hint. Finally.
Crystal had warned him that Lauren was edgy, but he hadn't expected she'd push him away. He'd never had a hard time getting Lauren to loosen up, but right now she was wound so tight, he expected her to spring into the rafters. She didn't talk, only touched him when she had to. Okay, so he was a little nervous, too. He hadn't seen her since the kiss, and his emotions were all jumbled. Touching her had always come so naturally, and now it felt like every touch had a deeper meaning, an ulterior motive.
Like pinning her to the wall again.
END OF EXCERPT (why is excerpt so hard to spell????)
This picture is why they think Taylor should have been Edward in Twilight.
Goodreads

About Me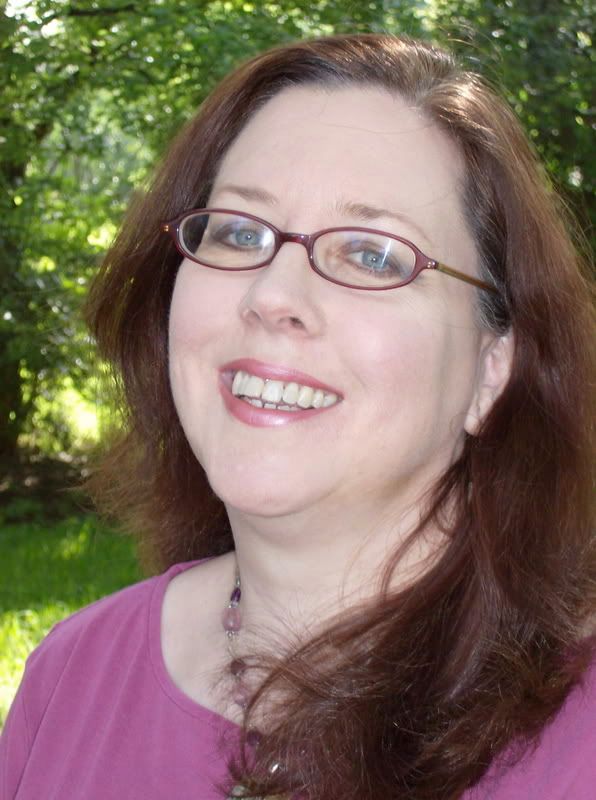 MJFredrick

I'm a mom, a wife, a teacher and a writer. I have five cats and a dog to keep me company. I love bookstores and libraries and Netflix - movies are my greatest weakness.
View my complete profile
Join My Newsletter
MJ Fredrick Fan Page's Fan Box