see more dog and puppy pictures

I'm posting my goals a day early since they're for all of Spring Break.

1) Finish historical, submit polished partial, go back and polish the rest
2) Finish judging Merritt
3) Taxes
4) Maybe see about maybe doing a booksigning
5) Get ready for critique
6) Guest blog
7) Query agents
8) library
9) Breakfast with Mom (I need to quit putting that because every time I do, something happens to stop it.)
10) Research trip with baby brother
11) Get some plants, play in the dirt
12) Clean house well enough that I can keep it up the rest of the school year.
13) Exercise-walk and ride exercise bike
14) Catch up on TV and with Blockbuster
15) Read 2 books.
16) See Watchmen!

Huh, ambitious for a week, aren't they?

I went to see Cindi in the hospital after school yesterday. They kept her another night because they're running more tests today. She's in good spirits, relieved because there was only a trace of fluid found around her heart. Her sister was there at the hospital with her, and her husband brought her oldest son to visit, but she misses her kids. Before I went, I called to see if she needed anything to stave off boredom, and she said she was fine.

I would be out of my mind, or at least begging for something to read or a notebook or SOMETHING.

This got me thinking how different she and I are. We've been friends for 20 years but have next to nothing in common.

She's a sports fan.
She doesn't read.
We don't watch the same shows except The Office (for that matter, no one at school watches the same shows I do...)
We don't like the same movies. If I love it, she's bound to hate it, and vice versa.
She's impulsive and I'm a planner. In fact, she and Robert were going to take the kids to Disney World this week. Good thing they HADN'T planned it.
She and her dh are ALWAYS together, working at the same school and all. That would drive me nuts.
When my son was little, she was not tied down, and now that I have more freedom, she has 3 kids.
She's a procrastinator (does her grades the weekend before they're due!)
She is not a fan of the computer.

Still, we can talk for hours.




On the other hand, Trish and I are very much alike. You know we even have the same sweater and pajamas, right?
We watch the same shows, often emailing each other throughout saying, "WHAT?" or "YUM!"
We've both been writing a long time, we're both great readers, though I read quicker.
She likes darker movies than I do, and different music, but we are both drawn to the same shows. She's gotten me hooked on several. I don't think I've returned the favor....yet.
We are both planners and love our calendars.
We have similar nerves, though she's way braver than I am.
We both love our computers.




I just thought it was interesting that my two best friendships are so different. What about you and your best friend? Alike or different?


Goodreads

About Me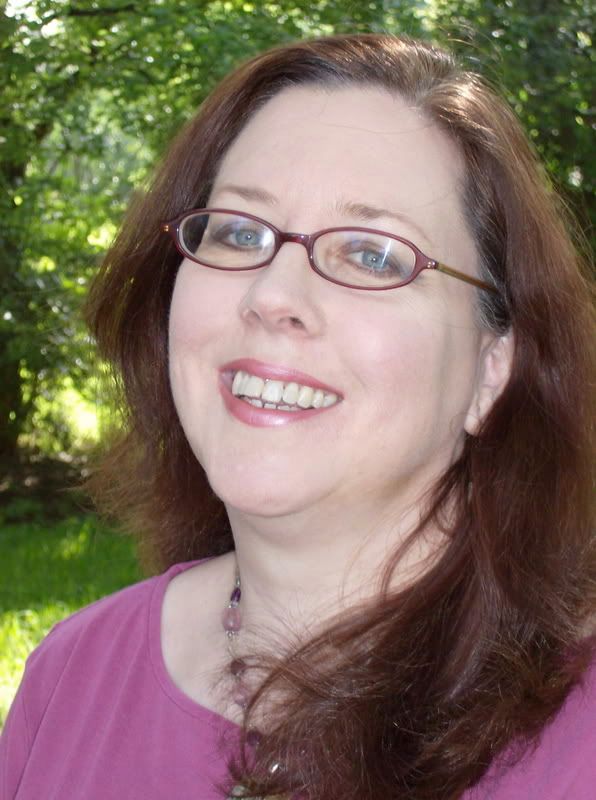 MJFredrick

I'm a mom, a wife, a teacher and a writer. I have five cats and a dog to keep me company. I love bookstores and libraries and Netflix - movies are my greatest weakness.
View my complete profile
Join My Newsletter
MJ Fredrick Fan Page's Fan Box