We're in Wichita, on our way home. Tonight I'll sleep in my own bed! We slept in 4 beds this trip, so that will be nice.

I was thinking yesterday that I experienced a lot of firsts on this trip

My first time to Kansas
My first funnel cloud (in Kansas, right above the car – must go faster, must go faster)
My first time to Ruby Tuesday's (wasn't even hungry – probably another first)
My first time to Missouri
My first time to Iowa
My first time to see Amish people
My first vodka tonic
My first time on a motorboat
My first (and hopefully last) time to go 3 days with no shower
My first time to see a Great Lake (Superior)
My first lighthouse (Split Rock)

Seems I thought of more on the drive yesterday. The trip was nice, if a whirlwind. We arrived Friday afternoon at Dad's house, went to the lakehouse Saturday afternoon, drove up Lake Superior Sunday afternoon and came back to Dad's Monday afternoon. Minnesota makes a big deal of the Fourth of July – we heard fireworks Friday night, watched them over the lake Saturday and Sunday (and shot off a few of our own –the ds got a kick out of that) and watched them on two sides of the porch on Monday night, while feeling the vibration of fireworks from a third site. The ds and dh went fishing with my dad, and each tried the inner tube behind the boat. That water is freezing for us Texas folk. I talked myself hoarse (I bet you can't believe that) and enjoyed the scenery, though may I say, Deep Woods Off was made for MN. Holy cow. Those mosquitoes strategize. You walk out the door in the morning and they're waiting for you. We have mosquitoes in TX, but they're not that smart.

Well, the alarm went off – better get packed and back on the road. Should be home by suppertime – another hour through KS, then 4 through OK and 6 through TX.

I tried to check out eHarlequin this morning – couldn't find the contest thread. Anyone heard ANYTHING about the Molly?
Goodreads

About Me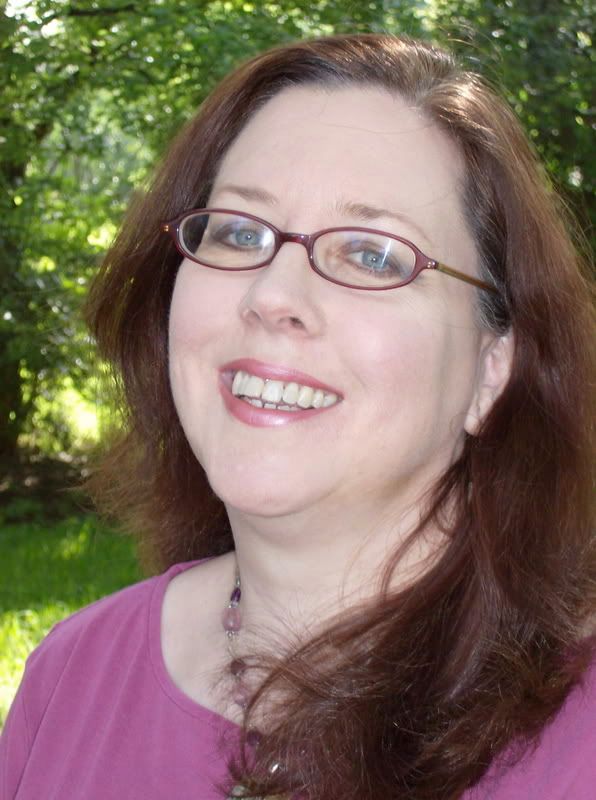 MJFredrick

I'm a mom, a wife, a teacher and a writer. I have five cats and a dog to keep me company. I love bookstores and libraries and Netflix - movies are my greatest weakness.
View my complete profile
Join My Newsletter
MJ Fredrick Fan Page's Fan Box