First of all, my entry is up at Contest Junkies! Go vote at
Contest Junkies

I like my life.

I love my house, despite its leaky roof and messed up floor. I love the old quiet neighborhood, the big trees, the big lots. I love living a block from the priest, two from the church, so that I can hear the bells every day. I love the house itself, with its sun room and its big sliding door and the blonde wood floors. I love having two bathrooms, though that means two toilet paper rolls to worry about. I like the skylights and the big open kitchen and the way my big bed and my weird dining room table (a Chili's reject, no kidding) fit right in. I love my crape myrtles and my mountain laurels and my trumpet vines. I love my Adirondack chair. I love that the library is close by, and three grocery stores.

I love my cats, even though one is agorophobic and one is just mean. He loves me, though.

I love my big ol' Land Cruiser, even though the horn doesn't work and I can't adjust the rear view mirror, and she takes $40 to fill up.

I love my computer, which is good because we spend so much time together.

I love being able to go to the grocery store just because my son is hungry for Smores and spend $50 and not freak too much.

I love being able to go online and spend $25 on books and not freak too much.

I love (for the first time in a long time) being a teacher. I love the energy that comes with starting a new school year, the promise, almost like starting a book (but lasting a LOT longer.) I love the school, which is old but charming. I love the teachers. Time will tell if I love the kids ;)

I love summer. I love knowing that if I WANT to spent the day reading Harry Potter, I can, and no one will get after me. I love the flexible schedule. I love the sunny days, and all the green after the rain we had this week.

I love being a writer. I love writing (except for synopses). I love working to make what's in my head appear on the page. I love when I know what someone's talking about when they say I'm missing this, or missing that. I love doing research. I love being excited about a story, enough to write 8-10 pages a day.

It's good to be happy with who you are. Too bad it has to take almost 40 years to get there.


Goodreads

About Me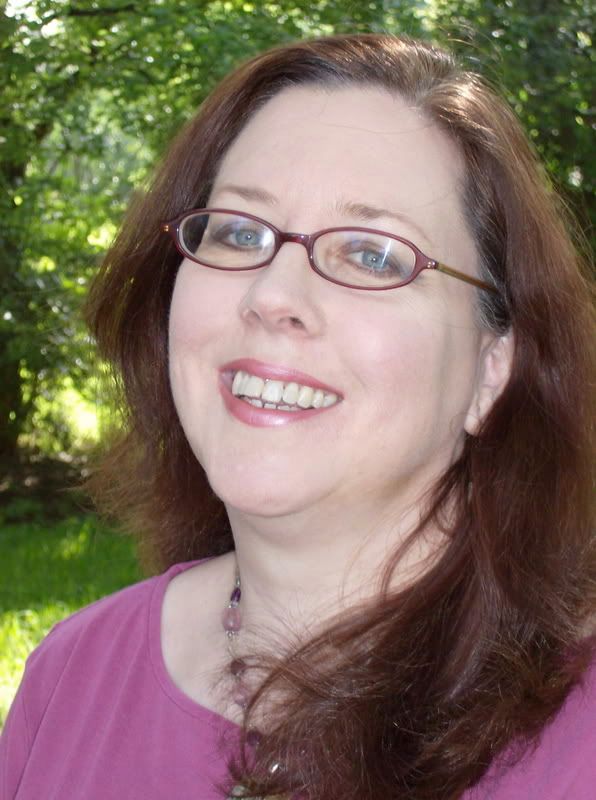 MJFredrick

I'm a mom, a wife, a teacher and a writer. I have five cats and a dog to keep me company. I love bookstores and libraries and Netflix - movies are my greatest weakness.
View my complete profile
Join My Newsletter
MJ Fredrick Fan Page's Fan Box