Oh, the thrill of it. You check the calendar. The date is here. Finalists will be announced today in the Put Your Heart in a Book contest. Will Beneath the Surface final and head on to Abby Zidle? Or will it tank because the hero and heroine didn't meet soon enough? Worse, will it miss finalling by a fraction of a point?

You know the feeling. The day arrives, and every time the phone rings, you answer before it can even echo. You grow snippy with wrong numbers, telemarketers, your darling husband. Don't they know you're waiting for something IMPORTANT?

You check your email every five minutes. Maybe the coordinator won't call. Maybe she'll email you. Then you see a message that someone in another category has been notified and you jump all over her. How did she find out? When did she find out? EXACTLY what did the coordinator say?

You've got contest fever, and you've got it bad, baby.

Entering contests is an addicting habit. Those of us seriously hooked buy binder clips, paper and ink in bulk, skulk into the post office to nip stacks of Tyvek envelopes, create detailed documents outlining entry deadlines, final judges and "finalist notified by" dates, keep the post office in the black with postage and return postage.

Contests are a valuable tool if you:

A) need to push yourself to meet a deadline;
B) want feedback on a new project, or
C) want to get your work in front of a particular editor who may be judging the final round.

Contests have a tight timetable, unlike real world publishing, which seems to run on its own calendar. The coordinators need to get entries to judges, give the judges ample time to score, then notify the finalists and get their entries to the editor judges within a specific frame of time. Therefore, they have deadlines that they enforce. If you want to see what a deadline feels like, if you need something to drive you to sit at the keyboard every day and get those words on paper, contests are one route. Make sure before you enter if the date is "received by" or "postmarked by." It will save you a lot of money in postage if you're a last minute entrant.

Contests offer a good opportunity for feedback, from a judge who won't stroke your ego because she loves you. I like to enter contests that advertise trained or published judges, because I want someone who knows more than I do to critique my work. I also prefer contests where you can enter more pages, like the Orange Rose and Golden Gateway. The more of the story they read, the more feedback I get.

Keep in mind judges are human. What rings one person's bell may turn someone else off. Several of this year's Golden Heart finalists had 9s, 8s, and 3s. Something about those entries just rubbed a judge the wrong way.

Do with your feedback what you will. You wanted a fresh look at your work, but you might not agree with all the comments. Ultimately this is your book, and it's your decision whether or not to incorporate the changes. But if you get more than one remark pointing out a problem, you might want to look at the manuscript again.

Getting your work in front of a desired editor is the hard part. To do that, you have to final, and to do that, you have to beat out dozens of other entrants. But if your book has been rejected again and again, contests may be the only way to get an editor to look at the work. Don't make the mistake of spending too much time polishing those first chapters, though. If you do final, an editor may ask for the full, and you want to get it to her ASAP.

There are other factors to consider when choosing which contest to enter. Do you want your synopsis judged as well? Some contests don't even ask for a synopsis. The Merritt does, Duel on the Delta doesn't.

How many finals are enough? It depends on what your goal is in entering the contest in the first place. Is it to put a credit in your query letter? Is it targeting that elusive editor? You have to decide why and where to enter. Budget constraints could come into play here, as well, because aside from entry fees, you also need to pay postage and return postage, usually over $4 each way. I try to limit myself to one contest a month, but may cut back if I want to convince my husband we can afford the Atlanta conference.

My favorite part of entering is the thrill of it, the thrill of the validation when you get a comment, or a smiley, or a perfect score. You are a writer and you are GOOD. I love the anticipation of knowing you may get that call or email letting you know you are a finalist. It's a high you want to feel again and again.

So I'm looking at Ticket to Write with a postmark deadline of tomorrow, and Oak Leaf with the received by deadline on Wednesday. Duel on the Delta, I have a bit of time.

Why do you enter?




Also, I'm noodler of the month at Wet Noodle Posse - check it out!
Goodreads

About Me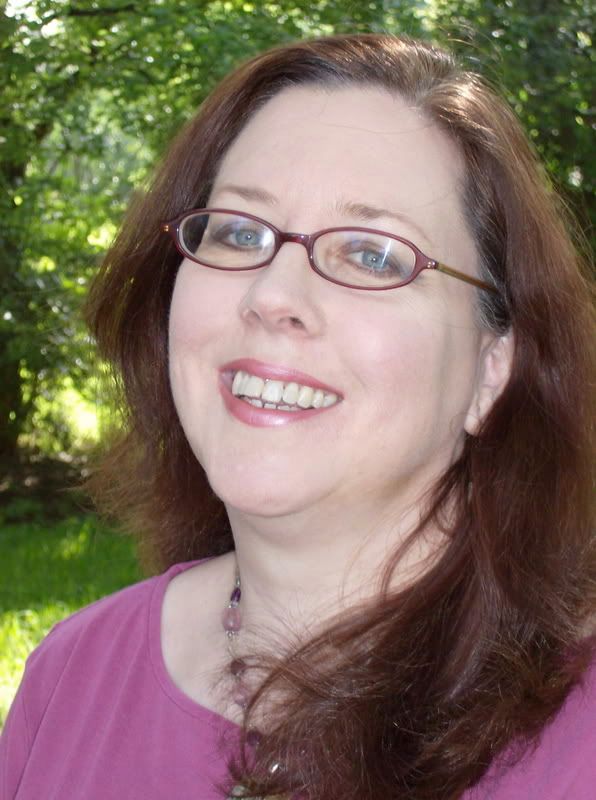 MJFredrick

I'm a mom, a wife, a teacher and a writer. I have five cats and a dog to keep me company. I love bookstores and libraries and Netflix - movies are my greatest weakness.
View my complete profile
Join My Newsletter
MJ Fredrick Fan Page's Fan Box