You know, since I came up with this topic, the best thing has changed for me about a half dozen times. When I first thought about it, I was thinking I loved the ideas part, the brainstorming, the thrill of the new story, of new love. I love that part.

There's also the excitement of sending something out, with the hope of hearing good news. There's the thrill of validation when you final in a contest. There's the HOPE that one day, it's all going to change.

Then, last weekend, I got to spend hours TALKING about writing. Have you ever just needed that? Talking to people who are like you? I mean, we do it a lot here, and I do it a lot in email groups and such, but it's different in real time. You can share enthusiasm and frustrations so much more clearly. I look forward to more of that today as Trish and I hit the mission trail!

This week, though, the best thing about being a writer is other writers. You guys and the Wet Noodle Posse have been AWESOME this week helping me with Don't Look Back. Trish Morey had a great suggestion, and I'm going to work it through over the next few days and see what comes. I've learned so much from Dee, from Robyn, from Mary Beth, from everybody who's chimed in. Guys, I've been teaching for 17 years and I've never had such support as I do in the writing community. You rock!

Trish and I stayed up till 1 AM watching Kate and Leopold, and today we're going to breakfast and sightseeing (this is a treat for me because I haven't been to the missions in years.) The funny thing we discovered today - we both have the same pajamas!


Goodreads

About Me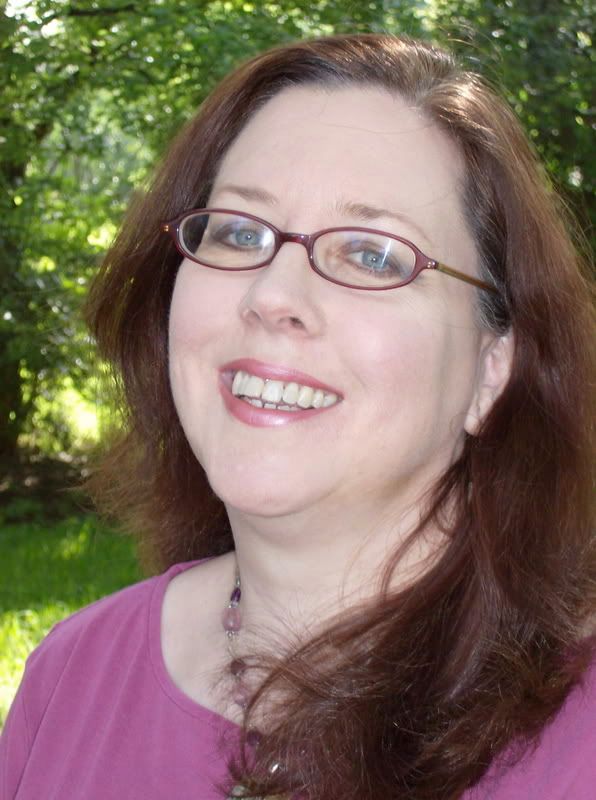 MJFredrick

I'm a mom, a wife, a teacher and a writer. I have five cats and a dog to keep me company. I love bookstores and libraries and Netflix - movies are my greatest weakness.
View my complete profile
Join My Newsletter
MJ Fredrick Fan Page's Fan Box