I've made a year's worth of posts in 9 months. Am I an overachiever or WHAT?

Trish is on her way home after her "culinary tour" of San Antonio. We had so much fun and found out we're eerily alike - same pajamas AND the same sweater! Now, back to work :(

Did anyone see the bit about RWA on the CBS Morning Show this morning? It was pretty good, pretty positive. Always gotta love Nora. I was looking for familiar faces and only saw Gail Barrett.

April tagged me, so at least I don't have to think very hard about what I'm going to write.

Four jobs I've had
clerk at Winn's, the local 5 and Dime that went out of business many moons ago. I worked in the fabric department and spent most of my paycheck on fabric.
drug clerk at Eckerd's - glad I got out before the explosion of HMOs. Back then, there were just two.
Haagen Dazs at the airport. Lasted two days and never went back. That was hard! Then you'd have hours of nothing to do, then a plane would deboard and you'd have a line out the door!
Teacher

Four movies I watch over and over
The Mummy
Pirates of the Carribean
Two Weeks Notice
Pride and Prejudice (BBC)

Four places I've lived
Um....
Sunnyvale, CA
Clinton, OK
San Antonio, TX - that's it

Four TV shows I love (or have loved)
LOST
Alias (before she dumped Michael V. like an idiot and ruined the show)
My Name is Earl
Buffy

Four places I've vacationed
Grand Canyon
New York
New Orleans
California

Four favorite foods
Chocolate
Hamburgers
steak
potatoes in most varieties

Four sites I visit daily
eharl boards
wetnoodleposse blog
Trish's blog
paperbackswap.com

Four places I'd rather be right now
In bed... (many late nights of watching movies)
Somewhere where it's actually snowing... (ironically, Trish came down to get someplace warm)
okay, that's all I can think of!



Goodreads

About Me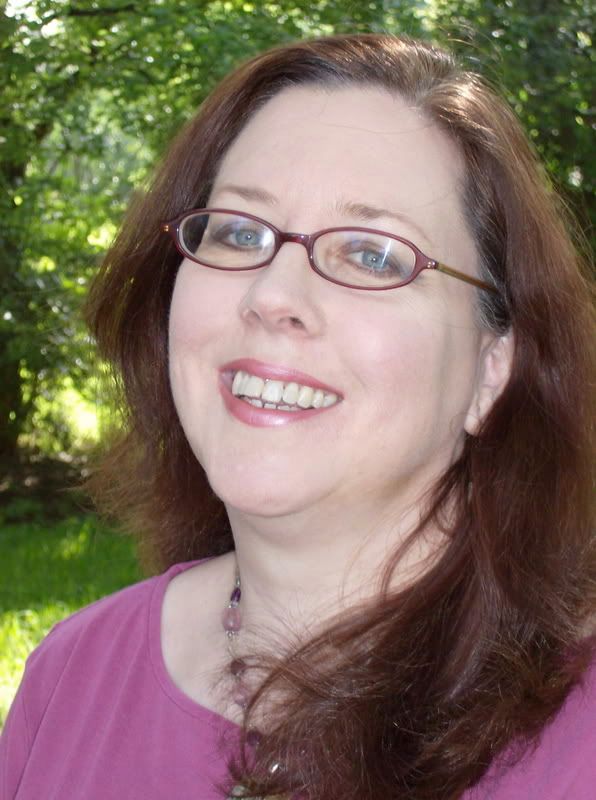 MJFredrick

I'm a mom, a wife, a teacher and a writer. I have five cats and a dog to keep me company. I love bookstores and libraries and Netflix - movies are my greatest weakness.
View my complete profile
Join My Newsletter
MJ Fredrick Fan Page's Fan Box