2004 was a long year for me and Hot Shot, so I'm splitting this into two days.

I don't remember when Susan Litman went from SIM to SSE, but when I emailed to check on Hot Shot, she told me Shannon Godwin had it and she apologized. She thought she'd told me. I contacted Shannon and discovered the ms had been placed into the wrong stack. God knows if it would ever have been found.

I was coordinator for the Merritt contest that year, and had asked Zareen Jaffrey (who had asked for the revisions on Where There's Smoke) to be the judge. She left HQ in the fall of 2003, so I asked Shannon if she would judge. She agreed enthusiastically.

One day during Spring Break, I was down for a nap (my FAVORITE thing) and the phone rang. It was Shannon Godwin. My heart went through my chest, bounded down the hall and came back. She'd only called to say she would be late getting the Merritt entries back, but she made the connection with my name and we talked a bit about Hot Shot, which she hadn't read.

One of the Merritt finalists was Gail Barrett, who had written an ms about a smokejumper (it was released this spring called Facing the Flames.) I asked Shannon if that would hurt Hot Shot's chances. She assured me it wouldn't. she also asked what I was working on. I'd just finished a futuristic I wanted to send to Bombshell and had just started Vanished, so I told her about Vanished and she was interested.

Needless to say, I did not go back to sleep.

That year, GH calls didn't go out early. They went out in the middle of the week. I wanted to take the day off, but figured that would be pathetic if I didn't final. Plus, this was the school year from hell, and I'd used a TON of days.

This year I'd entered Where There's Smoke, and Hot Shot as a safety.

I'd told the secretary that I might be getting a call, and if I did, for her to call me to the phone – I'd arrange someone to watch my class.

I couldn't get my email loops from school, but I could get on eHQ. I saw Stef Feagan of the WNP post that Pink finalled! A few minutes later, during my second class, the secretary came over the intercom to tell me I'd had a phone call and she told them to call back during my planning period at 11.

Over two hours away.

After that class left, I posted on eHQ and everyone got excited. I'd applied for other jobs, and was hoping someone would call, but surely fate would not be so cruel as to call me on GH day!

I got through 2 more classes and parked myself in the office at 11 to wait for the call. 10 minutes later, I found out Hot Shot had finalled again. My response? "Thank God." (I don't know who called me that time, either.)

I emailed Shannon and she was quite excited.

The Merritt conference was shortly after and Priscilla from the WNP came down because she was a finalist. We had a blast, and my other friend Robyn commented on the "cool new Mary." When I had my agent appointment, I just breezed in, plopped down and pitched. Only a little nerves.

And then, on my birthday, 8 months after I sent Hot Shot to Susan, I came home to a message on my machine from Shannon. She loved it and wanted a few changes before sending it up to Leslie.

Tomorrow…the rest of the Firestorm year.


Goodreads

About Me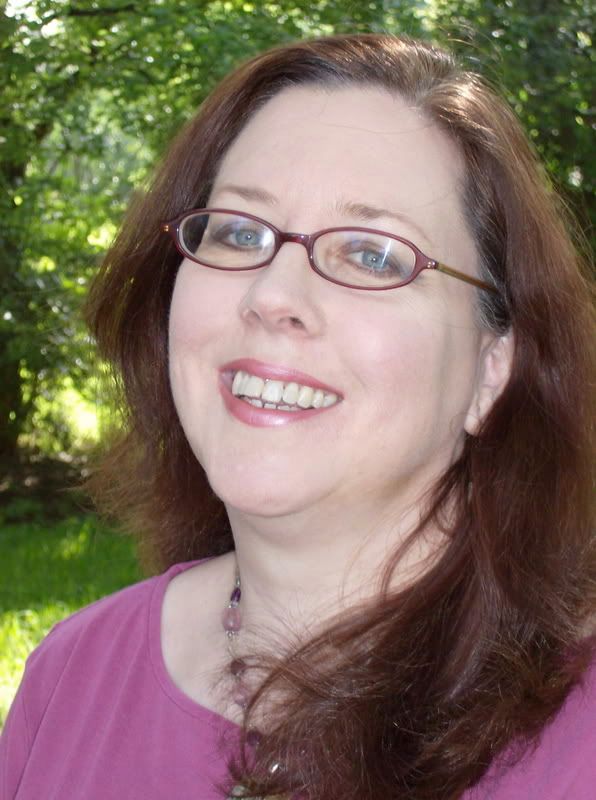 MJFredrick

I'm a mom, a wife, a teacher and a writer. I have five cats and a dog to keep me company. I love bookstores and libraries and Netflix - movies are my greatest weakness.
View my complete profile
Join My Newsletter
MJ Fredrick Fan Page's Fan Box