Okay, keep in mind I fell asleep at about 5:30 AM. I'd been up since 3 AM the morning before. I like sleep - I take naps every day. So today was not my best day.

I woke at 8:30 and went to the Goody Room after a mocha latte AND a Diet Coke. I tried to get into Deloris and Mary's (chaptermates) workshop on how to write 50 books in a year but it was packed. I dragged a Noodler to the Unlikely Heroines workshop. It was more chick-litty than I liked, but I will read those books (which is I guess sort of the point of doing workshops, huh?)

I went to lunch with the group that used to be the series board on AOL, but I was so tired, when they put the chicken in front of me, I turned to my friend Chris and said, "This is too hard to eat." The cheesecake, however, was not. After Meg Cabot finished her wonderful hilarious speech, I staggered up to nap.

National is NOT a good place for this. I got THREE phone calls.

Staggered back down in my second outfit of the day to meet the WNP. We'd determined we were going to meet for CAKE, and baby, did we! The picture doesn't do it justice.




22 of us met to go to Dailey's, and we looked really cool trailing through doantown Atlanta.




Me and Steph Rowe.




Noodlers




Maureen, Rita Award Winning Author Stef Feagan, Anna De Stefano, Lorelle Marinello, Trish Milburn and Priscilla Kissinger.




Colleen Gleason and Jennifer Smith.




Steph Rowe, Janet Mullany and Jenna Ness




Esri Albritten, Maureen Hardegree and Rita Award Winning Author Diane Perkins




Merrillee Whren, Rita Award Winning Author Dianna Love Snell, Moni and Jenna.




Terry McLaughlin, Karen Potter and Jennifer Smith.




Afterwards, I went up to unwind, and Trish came up. We got dressed up to go to the Golden Network reception. I ran to Midnight Madness first and bought three shirts and some keychains and door hangers and bumper stickers. Got to the reception and sat up front with the WNP - about 15 of us around a table, and we were LOUD, especially when Diane came in with her National Reader's Choice Award!




Lorelle Marinello, looking stunning!




The Golden Network players put on a skit of, "What if Scarlett O'Hara was a Romance Writer?" Instead of suitors, she was surrounded by publishers wanting to buy her book. Colleen Gleason in pink.




She was a rejected writer who, with God as her witness, would never be unpublished again. Terry McLaughlin in gold.




She was a writer rejected by the publisher she wanted most and was told, "Frankly, my dear..."

26 authors from The Golden Network (the chapter for Golden Heart finalists) were booted, which means they sold their first book this year! Incredible!

We hung out a bit more, then went upstairs because our workshop was the next morning. Only later did I learn there had been karaoke in the bar that night...
Goodreads

About Me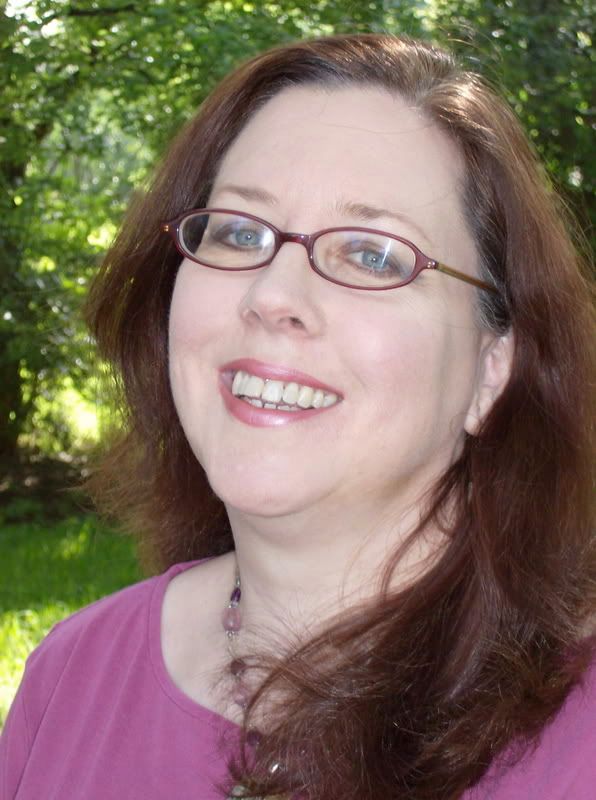 MJFredrick

I'm a mom, a wife, a teacher and a writer. I have five cats and a dog to keep me company. I love bookstores and libraries and Netflix - movies are my greatest weakness.
View my complete profile
Join My Newsletter
MJ Fredrick Fan Page's Fan Box