Back to work today. Urgh. I did sleep last night, which is unusual the night before. I hate that I don't want to go, but MAN, I don't want to go.

Today is my 20th anniversary. Yes, I was a child bride. Sadly, I don't have a scanner, or you could see how really young we were. Our wedding was very simple. My dress was $300 from Penney's. Fred wore white tails ;) My bridesmaid dresses were homemade (and homely.) Our guest list was small. My mom and her MIL did all the food. We had no alcohol (cost prohibitive). If I had to do it all over again, I would have not done the wedding.

But I would have done the marriage, though maybe waited till I got out of college. Being married, working minimum wage and going to college was a struggle, but maybe we needed that to forge our bond.

I thought it would be fun to compare then and now.

THEN
We had an 11 year old truck and a 7 year old car, both clunkers.

NOW
We have a 20 year old SUV and a 2 year old car.

THEN
A loft apartment, two windows, one bathroom, which had the only door in the place.

NOW
A 4 bedroom house, 25 windows, a garage, 2 bathrooms.

THEN
No VCR, no cable, cheap TV, no computer

NOW
VCR and Tivo, nice TV and a not as nice TV, 3 computers

THEN
3 cats, no dog

NOW
4 cats (none the same), one dog

THEN
My creative outlet was sewing.

NOW
My creative outlet is writing.

THEN
My obsession was music.

NOW
My obsession is TV.

THEN
All my grandparents were with us.

NOW
Only my paternal grandmother.

THEN
One brother, who was best man.

NOW
Two brothers!

THEN
I was size 9, he wore size 29 waist.

NOW
I wear size 16 and he's a 38 waist.

We were thinking about waiting till this weekend (and payday) to celebrate, because we've been a little enthusiastic about eating out and spending money this holiday. But last night Fred came home with a grin and a gift card from one of his clients to Ruth's Chris - for $200!!!!!

We're calling it the 20th Anniversary Miracle.


Goodreads

About Me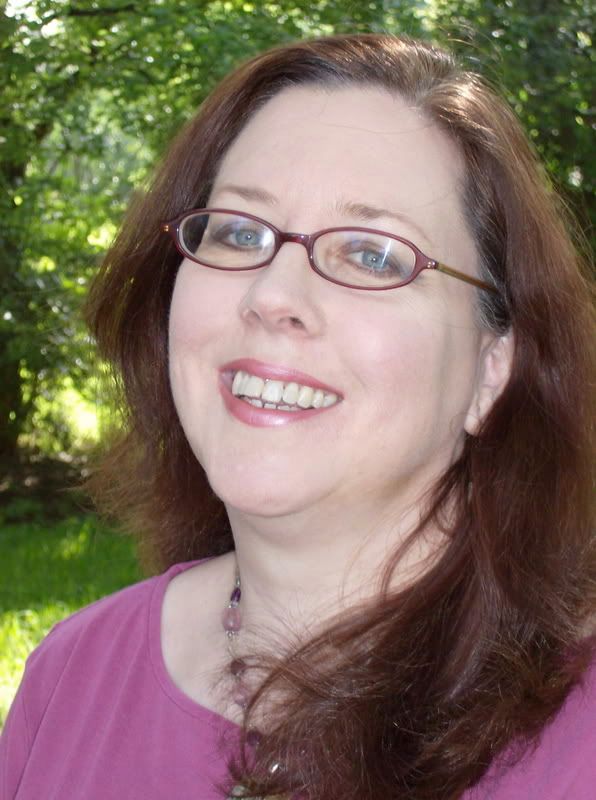 MJFredrick

I'm a mom, a wife, a teacher and a writer. I have five cats and a dog to keep me company. I love bookstores and libraries and Netflix - movies are my greatest weakness.
View my complete profile
Join My Newsletter
MJ Fredrick Fan Page's Fan Box