It pains me to say it, but Supernatural was deadly dull last night. The pacing was off, the gay joke was back...just disappointing. I was really looking forward to it, too. I prefer the non-mythology episodes as a rule, but this one let me down. Grey's was awesome, though.

I took out a pot roast yesterday, forgot to put it in the crockpot. I called the ds, told him what to do. He did. Only he didn't plug it in. So I came home and cooked it for tomorrow....only I forgot to put it in the fridge before I went to bed. No pot roast here!

Been cleaning up from the ice storm. Uncovered my plants, took my poor kitty-mutilated begonia back outside, hung up coats, put away food and DVDs. We're messy when we're home.

Okay, I was thinking about how my desires about being published have changed over time.

THEN

In 2002, I wanted to be the next Catherine Mann. She and I were on the same AOL board, I'd watched her struggle, and when she sold to SIM, I was so excited to read her book. Then she kept selling, and I knew that was what I wanted for myself.

In 2003, when I finalled in the GH the first time, my friend Elizabeth told me my career was made. I was sure she was right. I didn't let one opportunity slip. I was always writing/submitting/entering contests, frantic to be published. I never took a break. I hated my job, and writing was my way out.

In 2004, I had an editor's interest and another GH final. Shannon Godwin called on my birthday (what more of a sign do you need?) and asked for revisions. I turned them around to her in 6 weeks. The time after that was excruciating, waiting for her response. We stalked her at National in Dallas that year. I was certain, any time the phone rang at a reasonable hour, that it was The Call. I wrote like a fiend. I finished three books that year.

In 2005, I was always waiting for contest results. I'd time it so I was hearing about every month. At least I was hearing SOMETHING. I got an agent's interest. She liked the book so much, she emailed me in the middle of the night. I kept my cell phone handy, waiting for her to call me, telling me we had an offer.

in 2006, the stress became too great. I stopped going to SARA meetings because I was the only person eligible for PRO. The good news I wanted never came, the only contact with my agent was more revisions. I was no longer in control of my own career and I was in a downward spiral.

WHAT CHANGED

I think probably the most important thing that...let's say, relaxed me...about getting published was my new job. For the first time in EVER I loved working. I loved going to work, I loved being at work, I liked thinking about work. Since I was no longer looking at writing as my escape from the day job, it was no longer as painful to get rejected.

Another thing was getting an agent. In September of 2005, I had three requests for three mss. I remember being completely stressed about which to work on first. Then she called, took over, and those requests went on backburners as I tried to make Hot Shot as good as she wanted it. It was hard to let go of the reins at first - I kept bugging her about those requests, but she wanted to work on one ms at a time. So instead of writing all the time, I was revising in big chunks, then taking a break. I mean, why write something new when I had 2 other mss in the queue?

The third thing that changed my attitude was Nano. After 11 months of revisions, only 100 new pages in that time, I needed to let loose, and when I did - oh, I loved writing that book. I've only read it once since and it may be awful, but it was very liberating to write something I didn't even think about selling.

NOW

I have three mss out through my agent. She was less than enthusiastic about doing so, but I was tired of sitting on them, using them as an excuse for not writing. I sent one ms on my own to Premium Press America. I only have a GH entry out, and it might actually be a relief not to final, since going to National would mess with my ds's sweet 16. I bailed on my critique group. I'm thinking about going back to SIM with the ghost hunters. I hope Susan remembers me ;) While I would love to see my name on a book someday, it's no longer the drive behind my writing. I'm looking for the joy again, a balance in my life, and for the first time in a long time, I feel good about my choices.


Goodreads

About Me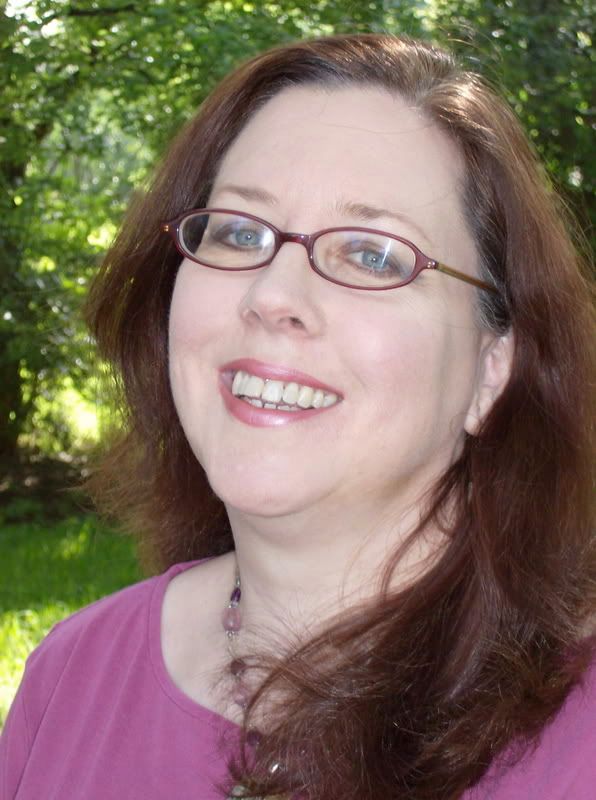 MJFredrick

I'm a mom, a wife, a teacher and a writer. I have five cats and a dog to keep me company. I love bookstores and libraries and Netflix - movies are my greatest weakness.
View my complete profile
Join My Newsletter
MJ Fredrick Fan Page's Fan Box