moar humorous pics

Okay, first, Hillary. Cindi cancelled her dr appt to come get the boy right after our faculty meeting (which the VP did fast because a LOT of our teachers were going to see Hillary.) So Cindi got to see post-deadline, mid-BIAW house...bad, bad, bad. They raced off to pick up her mom then to St. Mary's, where there were already several HUNDRED people waiting to see Hillary. So despite the RSVPs they all sent in, they couldn't get into the gym. They stood outside (thank goodness for Texas weather) for THREE HOURS. The organizers put speakers outside so they could hear everything, then Hillary came out for about 5 minutes and addressed them, then left. The boy was Very Disappointed, but Cindi and Lucinda had fun. They said it was a lot of good energy.

Now, the rodeo. Linda and I met at Jim's, ate dinner, then she drove (God bless her.) We found a parking place for $8, which I happily paid so I didn't have to drive, and walked forEVER to get to the arena. For some reason, they fenced off our parking lot from the main entrance, so we had to walk all the way around back. The good thing was, once we entered, all we had to do was go upstairs and we found our seat. We got to our seats just about the time the second bareback bronc was going, and that was the first event. I imagine we looked kind of silly scribbling notes, but that's okay. There weren't many people in our section till later - apparently they were there for the band, Staind. We didn't stay for that, which is good because I still got home at 10! But it was fun cheering for the cowboys and seeing all the people who work on a rodeo behind the scenes. And I have a new cowboy boyfriend, Ryan Mapston. He's a saddle bronc rider, and when they showed him getting ready on the Jumbotron...mmm.




Lost was less confusing last night, but verrrrry interesting. And next week looks AWESOME.

Supernatural was good. How heartbreaking to see Sammy turning into John. I mean, at least John had the boys to soften him some - not that they did much. And again, next week looks AWESOME!

Okay, off to BIAW...falling behind!


Goodreads

About Me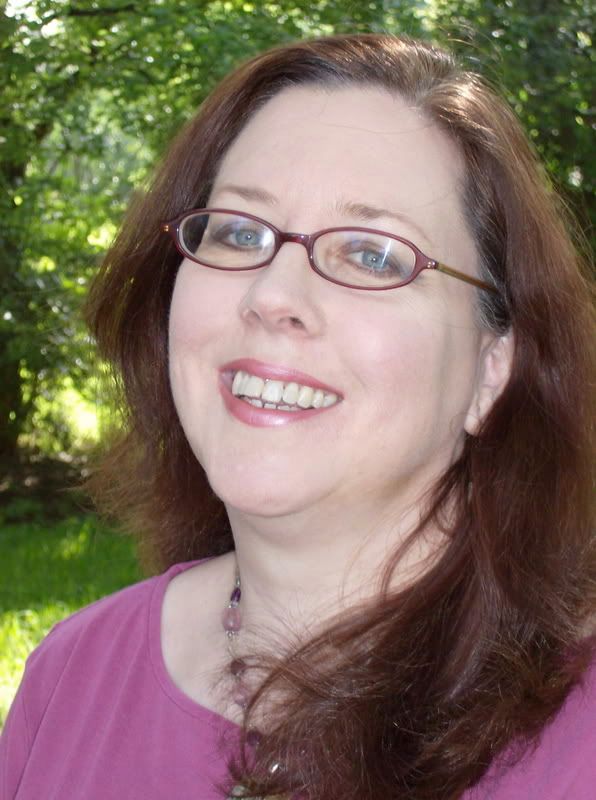 MJFredrick

I'm a mom, a wife, a teacher and a writer. I have five cats and a dog to keep me company. I love bookstores and libraries and Netflix - movies are my greatest weakness.
View my complete profile
Join My Newsletter
MJ Fredrick Fan Page's Fan Box