Gina did this awhile back. I'm not going to make you guess, though. I'm just going to share a few of my favorite first lines with you.

Okay, first of all, I have to say Nora is the master. I quit looking through her books after six. Er, seven. Remembered she'd signed The Villa for my grandmother. Third time I'd thought of my grandmother yesterday.

Anyway, I kind of cheated on Carnal Innocence and went to Chapter One instead of the prologue.

"Summer, that vicious green bitch, flexed her sweaty muscles and flattened Innocence, Mississippi."

Montana Sky-

"Being dead didn't make Jack Mercy less of a son of a bitch."

Carolina Moon-

"She woke in the body of a dead friend."

Midnight Bayou-

"Death, with all its cruel beauty, lived in the bayou."

Three Fates-

"Happily unaware he'd be dead in twenty three minutes, Henry W. Wyley imagined pinching the nicely rounded rump of the young blonde who was directly in his line of sight."

Remember When-

"A heroic belch of thunder followed the strange little man into the shop."

Susan Elizabeth Phillips has a knack, too, but I didn't dig back deep enough into my keeper shelf to find Phoebe's book. My favorite is Kiss an Angel, anyway.

"Daisy Devreaux had forgotten her bridegroom's name."

Stephanie Feagan's Show Her the Money gives the tone of the book right off the bat.

"Sitting in front of the senate finance committee was like sprinting down Dallas Central Expressway, naked."

Cate Dermody, another Bombshell, has a great wry twist in the first line of The Cardinal Rule.

"The problem with being a spy was that when it was as breathlessly exciting as Jennifer Garner made it look, something had gone horribly wrong."

Jennifer Crusie, is, of course, awesome. My favorite is Fast Women, but it must be buried somewhere. Welcome to Temptation is great, too.

"Sophie Dempsey didn't like Temptation even before the Garveys smashed into her '86 Civic, broke her sister's sunglasses and confirmed her worst suspicions about people from small towns who drove beige Cadillacs."

One of my all time favorite books. All together now……"JAMIE!" Sigh.

"It wasn't a very likely place for disappearances, at least at first glance."

My buddy Dorien Kelly won a lot of contests with The Last Bride in Ballymuir, which was put out by Pocket in 2003. Her latest is Hot Whispers of an Irishman and in my TBR stack. But this line probably got her a lot of those contest nods.

"As he looked about his sister's house, it occurred to Michael Kilbride that he had traded up one prison for another."

Another buddy, Kate Thomas, wrote for Duets. Wonder why? This is from Her Perfect Wife.

"As the two friends emerged from the chiffon and cummerbund gauntlet, their polite smiles faded like goodwill in the Middle East and they got down to business."

Fellow Noodler Sandy Blair's first book, A Man in a Kilt, garnered a Rita nomination last year. I bet this line helped.

"Since introducing himself to Miss Katherine Elizabeth Pudding, estate executor Tom Silverstein craved only one thing – whisky."

The amazing Suzanne Brockmann (I listened to her "chat with" workshop over the weekend and was in tears) said she loved this hero best, and he's my favorite, too. From Out of Control-

"At about 0530 that very morning, Ken 'Wildcard' Karmody became a terrorist."

And I'll leave you with two from my favorite cozy series, Southern Sisters mysteries by the late Anne George. My friend Elizabeth recommended them to me, and my grandmother enjoyed every one of them, over and over.

From Murder Shoots the Bull-

"The way my sister Mary Alice got us arrested was simple enough; she hit the president of the bank over the head with my umbrella."

Consider these are women of advanced years and you'll know why we got such a kick.

And finally, from Murder Runs in the Family-

"'Pukey Lukey is here,' my sister Mary Alice murmured as she was ushered into the front pew beside me."

Want to share some of your favorites?


Goodreads

About Me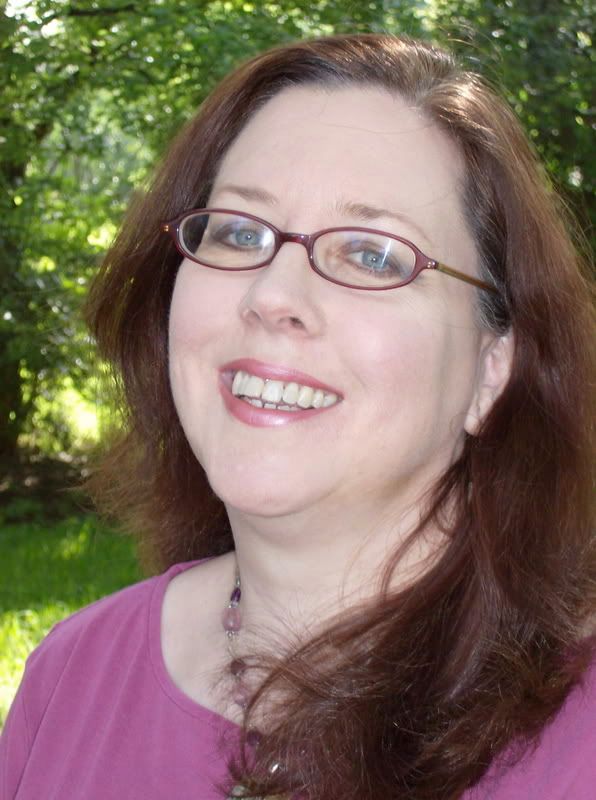 MJFredrick

I'm a mom, a wife, a teacher and a writer. I have five cats and a dog to keep me company. I love bookstores and libraries and Netflix - movies are my greatest weakness.
View my complete profile
Join My Newsletter
MJ Fredrick Fan Page's Fan Box