Ugh, what a way to start the New Year! Despite TWO Tylenol PMs, I couldn't sleep, then at 2:30 the carbon monoxide alarm went off. So the heater's off, I slept past the alarm and I'm tired already!




Today is my 19th anniversary. Yes, I was a child bride (if I had a scanner, I'd show you.)

So, 19 things about my dh….

1) He's a terrific father.
2) He didn't ask me to marry him until I'd bugged him about it, and then he proposed in front of a Stop N Go, saying, "You want to get married or what?"
3) He did buy me an engagement ring after my mom threw a fit, saying that was the only way to prove the commitment. He gave it to me in a beautiful grotto at the art museum we used to visit all the time.
4) He was early to our wedding…the first thing he was EVER early to. And he wore a white tux with tails.
5) He's an only child of a single mom.
6) He worked in the restaurant business for at least a dozen years before deciding it was time to get out. He went to the community college when our son was a baby long enough to get the training he needed to pester the local CBS affiliate about getting a job. He was hired as cameraman and worked his way up to Emmy winning editor.
7) He's incredibly patient.
8) He's not particularly sociable – most of "our" friends are "my" friends.
9) He had a great hand in molding my musical taste.
10) He's incredibly supportive.
11) He's been in bands since he was 14, used to play in Austin at the height of the punk scene there. We rented the last house because it had a room for the band to practice. One night we got a noise citation, which was funny because our 9 month old son was sleeping just on the other side of the wall where the band was playing.
12) He's very creative, and I think it bothers him not to be in a band now, while I'm writing and the boy is in a band.
13) He loves coffee.
14) He loves Sci Fi, shows and books.
15) He loves his iPod. His screen name is Pi (as in the mathematical number), so he calls his iPod his PiPod.
16) He quit smoking when the boy asked him to.
17) He doesn't drink. No reason, just his choice.
18) It was his idea to go to the Grand Canyon for our first vacation on our own. I couldn't believe he wanted to take ME outside, but we all loved it.
19) He's a Mac man through and through.
Goodreads

About Me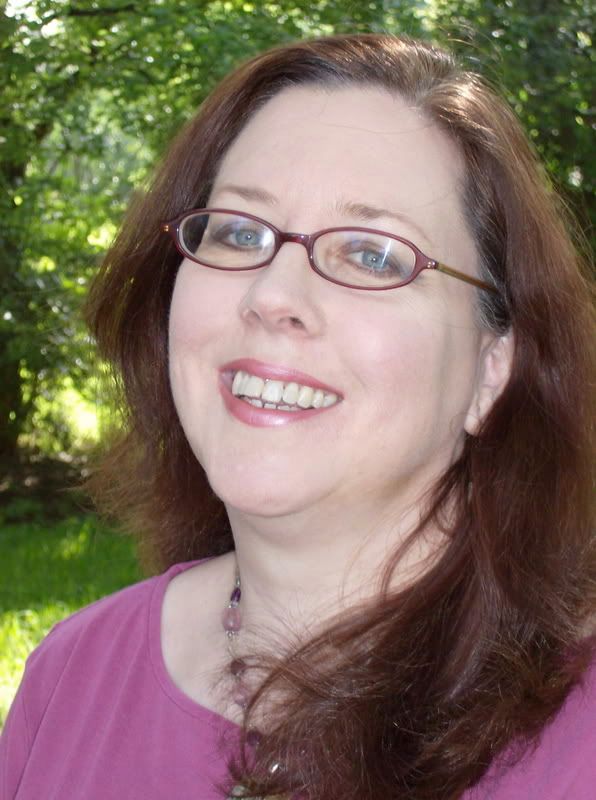 MJFredrick

I'm a mom, a wife, a teacher and a writer. I have five cats and a dog to keep me company. I love bookstores and libraries and Netflix - movies are my greatest weakness.
View my complete profile
Join My Newsletter
MJ Fredrick Fan Page's Fan Box