We drove up, got to town around 1. I wasn't hungry, but knew it would be awhile before I ate. Did the dh offer to get me something BESIDES McD's? NO. I didn't eat till 6 and wasn't happy.

It didn't help that our last minute hotel was a crack hotel. GROSS. We had to change rooms because of no AC, you heard traffic ALL NIGHT and the place didn't feel safe. NEVER again. Name brands from now on.

Went to conference, sat in on the AGM, mostly because I was waiting for Trish. Found our chapter prez and Michele. LONG AGM, rehashing all the PAN stuff. My question is this: why would you NOT want to get paid for your writing? It's HARD to write, you should make money.

Trish had other board stuff to do, so I hung with Marjorie and Sydney till the welcome reception, which had REAL food! Bles them! Then the Golden Network reception, which was fun, and the Moonlight Madness. I bought 2 t-shirts, of course. The dh came to get me, we returned to the crack hotel, then he got up early to bring me back Friday for breakfast with Chris. We met,n had fun, went to Robin Perini's workshop (VERY good), then I went to stalk Susan Litman (didn't find her) and went to my appointments.

Michele Bidelspach was very nice and friendly, but didn't think Surface would fit Warner. If I'd known that, I would have pitched Ghost Hunters. Corie Deyoe had read my partial and wants the full. So, 50%.

Trish and I met for lunch, then went to the Romance Novel TV interviews. I felt like a deer in the headlights the entire time. Then there was the Golden Heart reception, which was nice. I went back to Trish's room to drop off some books - a pain when you're not in the same hotel, let me tell you - and we talked, then I called Sydney, Michele and Sarah for dinner, thougth I wasn't hungry. We ate (okay, I didn't eat, I was full) at the same restaurant we'd had lunch, then hung at the bar. Very nice bonding.

The food has been good, the service has been good, the hotel layout is good - very accommodating.

The dh and ds moved to our original hotel, and I slept GOOD!

Okay, I'm off to get dressed and head back - maybe I'll go to some workshops today!
Goodreads

About Me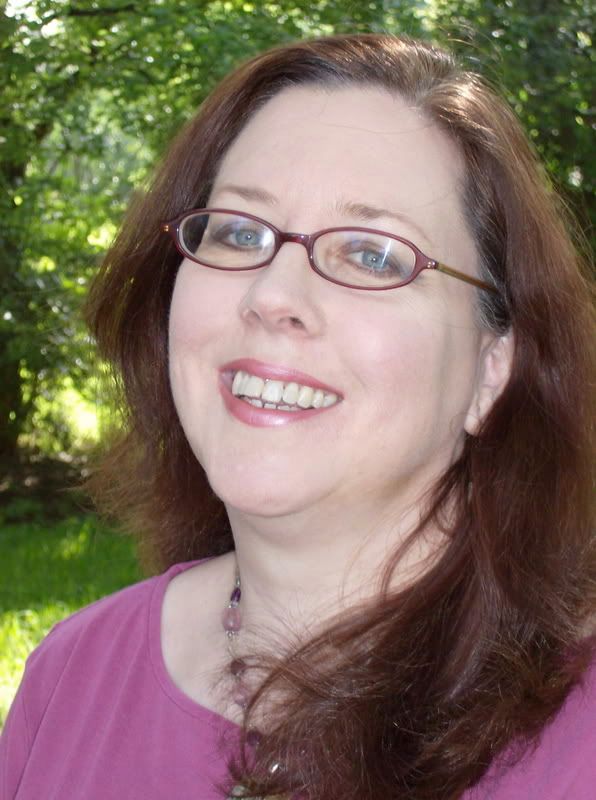 MJFredrick

I'm a mom, a wife, a teacher and a writer. I have five cats and a dog to keep me company. I love bookstores and libraries and Netflix - movies are my greatest weakness.
View my complete profile
Join My Newsletter
MJ Fredrick Fan Page's Fan Box