My brother's surgery was 10 1/2 hours. I never did see him on Thursday, but we were able to give my SIL a break yesterday for about 3 hours. She spent the night in a recliner and just wanted to go home to change her clothes. He was mostly out of it, but would wake every now and then long enough for a sip of water. He has a morphine pump and a chest tube, so not happy. Plus he gets these weird leg spasms, but my SIL says that's normal. Talk about restless leg syndrome!

Slept 12 hours Thursday night, and 4 last. When I woke up my hands smelled like wet cigarettes. Weird.

I decided I need a hospital book and a home book, so I have Terry's book in my hospital bag and Tawny's book by my bed. However, the boy discovered yesterday that his new iPod has solitaire! Uh-oh!

My dad came in yesterday and is usually an early riser. With the storms rolling in, I wanted to make sure I was up before he was. But he's still asleep, so I'm watching Tivoed stuff. The Boy is recording Live Earth today and I fear the Tivo might explode - the show is 8 hours!!

So breakfast tacos today --- we picked up Dad from the airport and went straight to the hospital. None of us had eaten, and didn't get dinner till after 7! We're making sure that doesn't happen again.

And sometime today we have to get to Kohls for a shirt, tie, and shoes for the dh.

I had a teeny freak-out yesterday when I thought I lost my DeanGirl button off my purse. Turns out it fell in my purse, but the dh was so nice offering to get me another!

I'm dying to write - I haven't since Tuesday, I think. I also have a cool idea for a blog, will try to work on it sometime today.


Goodreads

About Me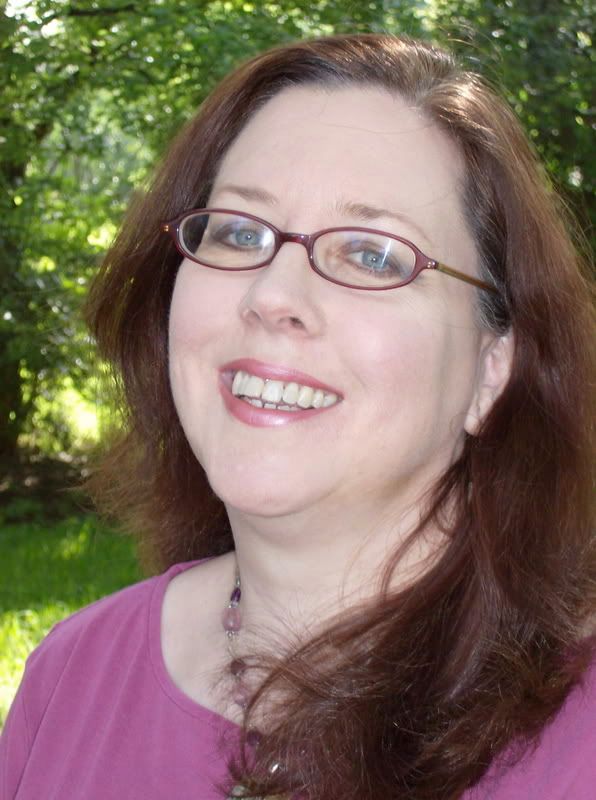 MJFredrick

I'm a mom, a wife, a teacher and a writer. I have five cats and a dog to keep me company. I love bookstores and libraries and Netflix - movies are my greatest weakness.
View my complete profile
Join My Newsletter
MJ Fredrick Fan Page's Fan Box