Got home about 4 yesterday, watched a lot of TV, went to eat at EZ's. Funny how quick a drive can go when Trish and I chatted the whole way. She's showering now so we can go to breakfast, so I'm blogging.

Okay, I kind of caught you up to Saturday. I did forget to mention I had a fangirl moment with Trish on Friday when Trish went to the RWA pressroom to blog. Nora was being interviewed, and when she walked out I fawned over her for a minute. I also saw my stalk-ee, Eileen Rendahl. Last year I stalked her, this year she stalked me. We decided we were just in the bar too much! I also squeed over Cindy Gerard, also in the bar.

I bought 2 t-shirts at Moonlight Madness and could have bought more. I wish I'd bought another, but I was pinching pennies ;) One says: So Many Heroes, So Little Time, and the other is like the MasterCard commercial....cost of paper, cost of ink, selling your first book = priceless.

Lessee....Saturday I went to an agent panel that wasn't taped, so I took copious notes. Will post them later this week. Then I went to another booksigning, found Trish as she got ready for her pitch to Wendy McCurdy (a full request) then we went up to Trish's room to brainstorm for her meeting with Johanna Raisenen, Kathleen Scheibling and Trish's agent. We went to lunch together, but Trish had to sit with the board. I sat with other Noodlers.

I went to another booksigning and met Stephanie Tyler and Larissa Ione. If I'd known they'd be there, I would have raced to get Riding the Storm! I was tickled that Stephanie knew me from my blog because she comes by every day!!!

Then I had GH practice, where I was getting antsy because it was creeping later and later and I had to go to the other hotel, change, eat and get back by 7:15. I made sure they said my name right then bolted out. I had told our chapter prez to meet me because she wanted us to drive back her books, and the dh and ds were waiting in the driveway. I saw the BOXES of books - I'm talking about 8 boxes, 2 of them BIG - and had some panic. They took up all the back of the car and the ds still sat by some.

So we raced down 35 looking for a restaurant - ended up grabbing Schlotsky's, racing back to the hotel, getting dressed and racing back to the hotel. We waited for Trish, who gave her key card to the boy and we went to find seats.

We sat together, and I was SO THRILLED Coven won. I LOVE THAT BOOK! Afterwards, I was swept away by my critique group, missed the Noodler picture, didn't have my picture taken with the dh....sigh. DID get some good cheesecake ;) We had our Noodler party till midnight, retrieved the boy and crashed.

We met Noodlers for breakfast at the Cafe, then headed home.


Pictures later!
Goodreads

About Me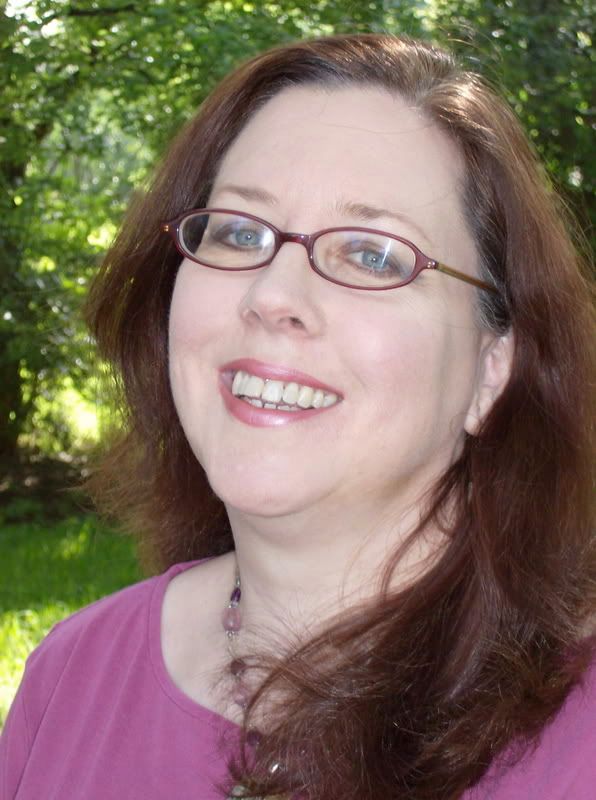 MJFredrick

I'm a mom, a wife, a teacher and a writer. I have five cats and a dog to keep me company. I love bookstores and libraries and Netflix - movies are my greatest weakness.
View my complete profile
Join My Newsletter
MJ Fredrick Fan Page's Fan Box