Not mine, but WONDERFUL!

1. Compass—so you never lose your way. It's real easy to lose sight of what's important and it's real easy to forget why you're writing. A compass will keep you headed in the right direction all the time.

2. Magnifying Glass—so that you always see things clearly. In your books, and your purpose for writing your books. And if you're writing a book without purpose, you'll see that as well.

3. Timer—set it. You set the timer so that you never give anything more time than it deserves. Every single thing in life earns respect. Everything is worthy and deservers your time, the key is how much time. The timer reminds you to ask that question and to stick to it and to only give things the amount of time they earned. Don't waste time on rejections. The timer says five minutes for a rejection letter. That's it and you press on.

4. Scale—to weigh the consequences whether they're positive or negative and to weigh the value of your work to your readers. When you're writing with purpose, you have the opportunity to open minds and make people think. When you're writing with purpose, you have the opportunity to help readers work their way through their troubles constructively. You, the writer have to chose whether to take those opportunities or not and the scale will help you weigh which opportunities to take and it will also help you to judge whether in the end you and your work is a blessing or a curse, to the readers and to yourself.

5. Flashlight—to shine light on the dark places. Dark places are scary stuff, people have to navigate them, and they don't have any choice. And more often than not, the experience sucks. But if you, in your will shine the light on the dark places, then your readers are going to know that they're not alone and that somebody has been there before and they have found a way from the darkness to the light constructively. So cast a shadow, so that others can follow.

6. Flare—it's to signal help when you need it. We all do at times, everyone, no matter what stage you are in your writing career and pride is the only thing that keeps us from asking for it. So keep a flare handy in case you need it and keep your eye on the sky, watching for others.

7. Thermometer—to monitor your reactions to things you can't control. It's also to monitor your passion for what you're writing. When things are out of control, having a fever just makes you sick. Being burned up doesn't do a bit of good, it doesn't fix anything. And when you're monitoring your passion for your work, your temperature should be so hot, you should be damned near brain dead. And if it's not, jam the thermostat and turn up the heat.

8. Safety Plug—to stop energy leaks and fear and doubt from debilitating you and to get negative influences out of your life. Energy leaks are made from anything that drains you and doesn't refill you. And everyone knows what being fearful or doubtful about you or your work can do. You freeze. So, you have a plug in your writer's arsenal—use it. It's your responsibility to limit the influence that others do have on you to limit your exposure. It's up to you to protect yourself and your gift and you have to choose to plug the leaks.

9. Hammer—things do not always come in the proper form, the proper order. Sometimes you need a few tacks or whacks to get it in shape. Things like attitude.

10. Screw—sometimes you just need one to hold everything together.

11. Map—to remind you of what you want. Your destination. Why you want it and how you're going to get it. People underestimate the value of maps, with a map, you can go anywhere, do anything. Even if what you chose to do is take a series of detours. You're acting intentionally, that's the point.

12. Tape Recorder—to remind you to protect your greatest asset, which is your voice. It's also to remind you which words you're eating.

13. Mirror—the most important, the most irreplaceable, the most effective tool in your writer's arsenal. In a mirror, you see a unique and universal you. You see your awareness of yourself, your motives, your goals, your dreams, your desires and you see all that is good and all that is bad. You perceive all that is possible and all potential and envision all that you do. In this mirror, you see potential, everyone has access to their own, but this potential and this reflection is just for you, no one else can ever duplicate it and no matter how hard anyone else tries, they can never take it, so if you fail to use your potential, it's lost forever. She says, it seems to me that writers should think about that, especially when the frustrations of writing are overwhelming, about as frustrating to quit.


Goodreads

About Me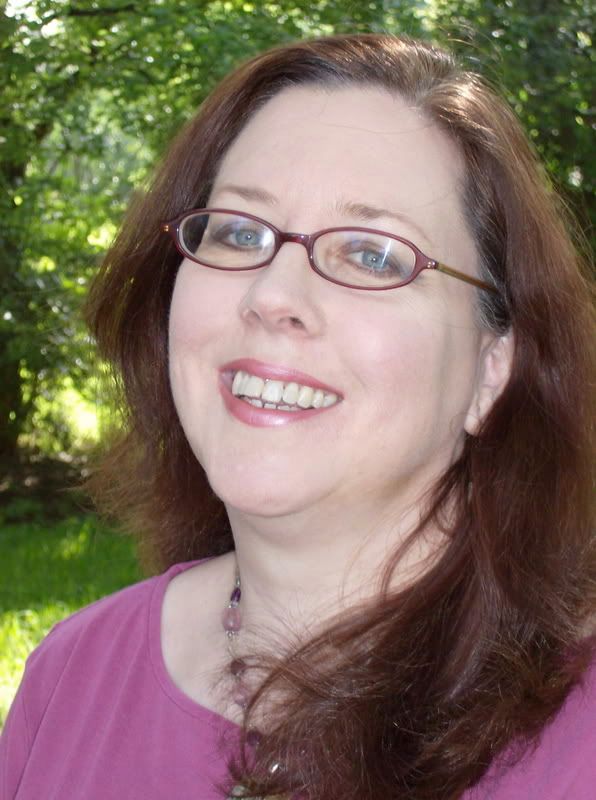 MJFredrick

I'm a mom, a wife, a teacher and a writer. I have five cats and a dog to keep me company. I love bookstores and libraries and Netflix - movies are my greatest weakness.
View my complete profile
Join My Newsletter
MJ Fredrick Fan Page's Fan Box