I haven't done book reviews on this site because, let's face it, I hate writing synopses. What are reviews, but synopses?

Also, I have a lot of friends with books. A lot of friends with books I haven't read yet (though I've bought them, they're in my TBR.) And that's just way too much pressure.

But this book….this book…..

It's all Paula's fault. She mentioned a book on her blog that seemed right up my alley. We have jungle, we have hostages, we have special forces hero – yum! Since I'd just finished writing a jungle/hostage book, I was curious, and I ordered it.

BOY am I glad I did. Non-stop action, smart heroine, determined hero, terrific setting, guerrillas, mudslides, floods….I started it Saturday morning (yes, Christmas Eve) and finished it last night.

This is a terrible thing to confess, but I often check page numbers of the books, to see how much more I have to read. It's not that I don't enjoy the book, it's that I have so many OTHER books to read, and I'm gauging. Anyway, imagine my surprise when I looked at the page number for the first time in this book and found I was on page 54! This book moves FAST.

It's the story of Brian, who has been held in a guerrilla camp for four years. He's finally planned an escape, timed it just so, just as the guerrillas bring another hostage in. A woman. A terrified woman. He knows he can't escape and leave her here.

Audrey is in Malaysia for an international adoption. Her sister Nicky has accompanied her, and when Nicky went on a jungle tour, her tour group was taken hostage. Audrey has come after her.

I know, I know, it doesn't sound like a bright thing to do, but everything in this story makes perfect sense, is wonderfully motivated, and just terrifically fleshed out. This is the kind of book that makes you want to buy an author's backlist (and I will.) I hope hope hope she entered it in the Rita, because this book deserves to win.

Also saw The Cinderella Man last night. I never could forget it was Russell Crowe, but the movie is AWESOME. JoAnn told me back in June, and I didn't believe her, but this is definitely a movie to own.




This is post #300!!!!


Goodreads

About Me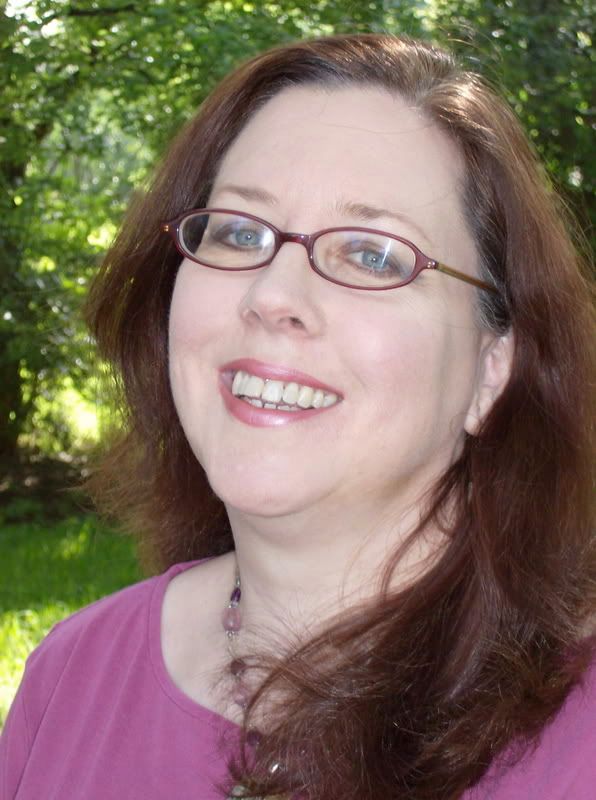 MJFredrick

I'm a mom, a wife, a teacher and a writer. I have five cats and a dog to keep me company. I love bookstores and libraries and Netflix - movies are my greatest weakness.
View my complete profile
Join My Newsletter
MJ Fredrick Fan Page's Fan Box