GAH!!!

NOT A GOOD DAY!!!

My Photobucket Account is, like, GONE - all my Jensen and kitty pictures, all the book covers from the WNP site, EVERYTHING!!!

I went to the forums at Photobucket and it seems I'm not alone, but I hope hope hope I won't have to reload all those pictures, especially all the WNP bookcovers!!

Yesterday started out good. I had on a new outfit, it was a gorgeous day, and then - you know that screech they use in movies, of a record needle scratching across an album? Only it was the crochet hem on my BRAND NEW skirt. It's not a terrible rip, but I'd only been wearing it about an hour!

The day went downhill from there. I gave the kids a TAKS practice test, and they started out working very hard, but when I noticed some weren't reading the passage 3 times, or showing where in the passage they got their answers, I called them on it. Three of them gave me attitude, like I was insulting their intelligence. One was so bad I sent him to his 2nd grade teacher for about an hour, just for space.

Only 10 kids actually passed, and the last two boys who were working turned in their tests practically clean! They didn't show where they'd found their answers at all!!! I blew my top. I have no desire to go to work today, but I'm driving my mom, since my brother's car is broken. And the hell of it is, I gave up Starbucks for Lent, so we're reduced to stopping at Sonic. Not the same kick, ya know?

And then the Gilmore Girls episode was out of order! They skipped two or three episodes, including Luke and Lorelei's First Time!! ARGH!

I'm wearing another new skirt today, only this one's denim. Pray for me.


Goodreads

About Me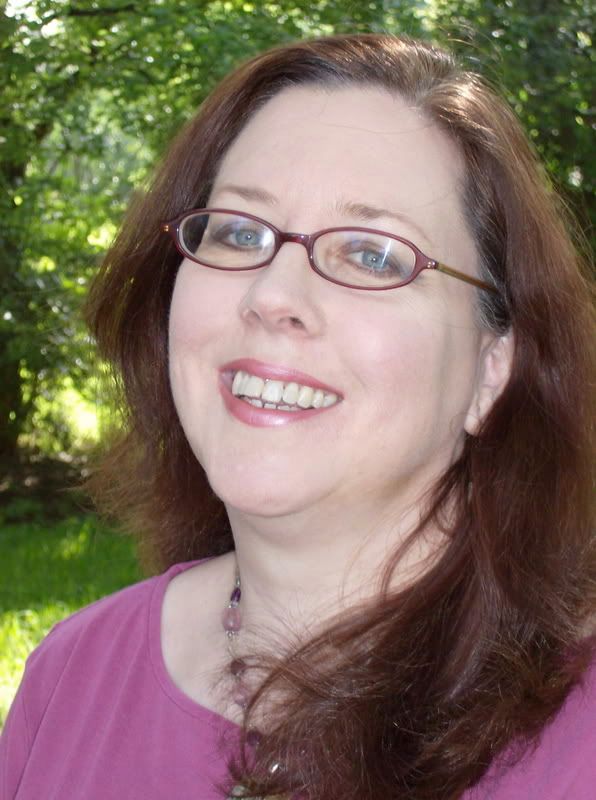 MJFredrick

I'm a mom, a wife, a teacher and a writer. I have five cats and a dog to keep me company. I love bookstores and libraries and Netflix - movies are my greatest weakness.
View my complete profile
Join My Newsletter
MJ Fredrick Fan Page's Fan Box