Clearly Spring Break means I don't get the computer. Ever. Whenever I walk toward it, the boy slides ahead of me! I wasn't on at all after dinner last night. So here I am up at 5 after another bad night of storms.

I have all my project stuff ready - I bought the 4 light fixtures, the light switch plates (only 4 of my light switches are so close to the molding I can't use them!) and paint for two rooms and the hall. I'm still debating over the bedroom. I don't think I can paint today because it's raining and you're not supposed to paint when it's raining or something.

So let's talk TV.

GILMORE GIRLS

Last week I didn't like the Dean/Rory story. This past week, I loved it. I was ready to buy the DVD, since Luke and Lorelei were together, Rory and Dean were together, oh the happiness! But I saw yesterday's episode and I predict bad things. Very bad things ahead. (Okay, I know none of them STAY together, but more than 5 episodes, 'kay?)

BSG

Starbuck is really dead, leaving two men to mourn her --- why? She's the biggest whiner!

DRESDEN FILES

I so wanted to love this show. But as soon as I see it, I forget what it was about. Kind of like MONK.

PRISON BREAK

Well, ya knew the prez wasn't going to pardon them. The now what factor will have me back for the last three episodes. I could give less than a hoot about C Note and Sucre anymore, though.

24

Go, Janosz! (Remember? Peter McNichol was in Ghostbusters 2?) Be honest! Only, uh-oh, Jim Jones has other ideas. Bad Jim Jones. And Martha, he's the president! Okay, he was the president! So do you think Martha and Aaron are, like, together together?

Was Jack even in this episode?

HEROES:

We have to wait SIX MORE WEEKS? Are they CRAZY? Did they see what that did to JERICHO'S numbers? Shapeshifter woman is seriously creepy, glad Mohinder found out it was Sylar.

JERICHO

Okay, dudes, if you're going hunting in the winter in Kansas, wear more than a flannel shirt and a hoodie! Jake, I expected more of you! Criminey.

LOST

Why did they reintroduce the lady only to kill her? Was Russian dude there waiting for the plane folk to find him? Does he know Danielle? Did you see how he reacted when he heard her voice? Does she really know these people or has she suffered some kind of memory loss?

And most importantly, what will happen to the kitty, all alone in the jungle?

LAS VEGAS

Yes, you didn't know I watched that one, did you? That ending was pretty riveting. Talk about being pulled in a million directions! But seriously, holler out, "Mary, don't kill your dad," or something instead of just waiting for her to pull the trigger. And if Sam never comes back, I'd be happy. Also, if Delinda got blown up. And if Mary went to prison for life.

Seriously, why do I watch this show?

BLOOD TIES

I could love this show. I mean it. Wow. Strong chick, scary bad guys, hot vamp AND hot cop. Cool.

I watched, kinda, A GOOD YEAR. I got restless (typical of the beginning of Spring Break) and kept getting up. Beautiful scenery, the romance didn't kick in till an hour into the movie (up till then it was mostly Russell Crowe on his own or yelling at someone on the phone). It did help me pick my paint colors, and I bought some beautiful urns at Home Depot.

We also watched MAN OF THE YEAR. Not what I expected at all, a lot more cloak and dagger than comedy. You can kind of get the same comedy by watching Jon Stewart or Bill Maher.


Goodreads

About Me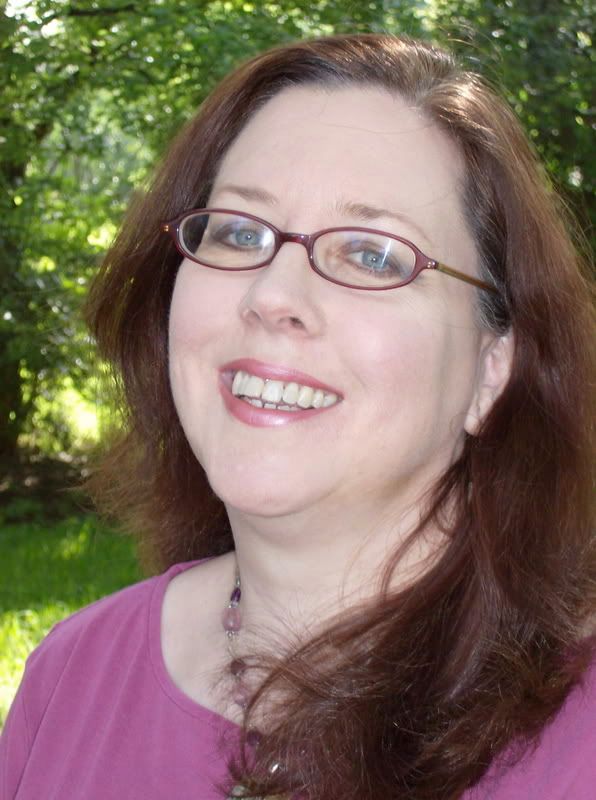 MJFredrick

I'm a mom, a wife, a teacher and a writer. I have five cats and a dog to keep me company. I love bookstores and libraries and Netflix - movies are my greatest weakness.
View my complete profile
Join My Newsletter
MJ Fredrick Fan Page's Fan Box