It was the gel souffle that did it. Gel souffle! For your skin!

I've never been much of a girly girl. I mean, I wear make up and dresses and sandals and earrings and bracelets, but Bath and Body Works used to flummox me. Those counters at the departments stores? I didn't even glance over. And manicures and pedicures? Heck, I can barely sit still for a haircut!

Three things happened this year that shifted my way of thinking. First, Colleen sent me a goody bag with sugar scrub, bath oil, cuticle cream and nail polish. It was just such a fun surprise! And smelled soooo good (it was orange-y. I don't remember. I used it up pretty quick.) I got addicted to sugar scrub - a very nice exfoliant. I've made two batches of my own, though I can't make it smell as good as that batch.

Then, my friend Sarah at school is ALWAYS talking about girly stuff. She's very girly, and used to work at one of those counters in the mall. She's talking about lotions and salt scrubs and pedicures, and did I mention I adore her? You know how when you adore someone, some of the things she likes rubs off on you?

And then, JoAnn gave me a Bath and Body Works gift card for my birthday. I was going to be absolutely practical. I got my foot scrub. But I also got this sea silt or something for the bathtub. Uh, addicted.

My uncle gave me a gift card to Walmart for my birthday, and when I went, they didn't have any of the blouses I liked anymore. What did I buy? CDs? DVDs? Plants? Nope - nail polish and eyeshadow. And foot cream.

My brother and sister in law gave me a gift card to Target. I saved it till yesterday (can you believe it?) I wanted the resin Adirondak chairs they had on sale. They were out. (I TOLD my dh we needed to go Sunday - did he listen??) What did I buy? Scented candles, the summer scented ones (note to anyone interested - they are NOT very scented, not for $6.50 apiece!)

Then I had a coupon for a free lotion at Bath and Body Works. You had to spend $10 and you got a free $8 bottle of lotion, and Sarah was talking about the pomegranate martini lotion. What Sarah has, Mary has to have. Did Mary get the antibacterial soap, 5 for $10? No, but she wishes she had! I got the sample pack of all those sea silt products, including the gel souffle, which smells really good and also makes your skin feel soooo smooth.

So. I turned into a girly girl when I wasn't even looking!

Are you a girly girl? What do you indulge in?


Goodreads

About Me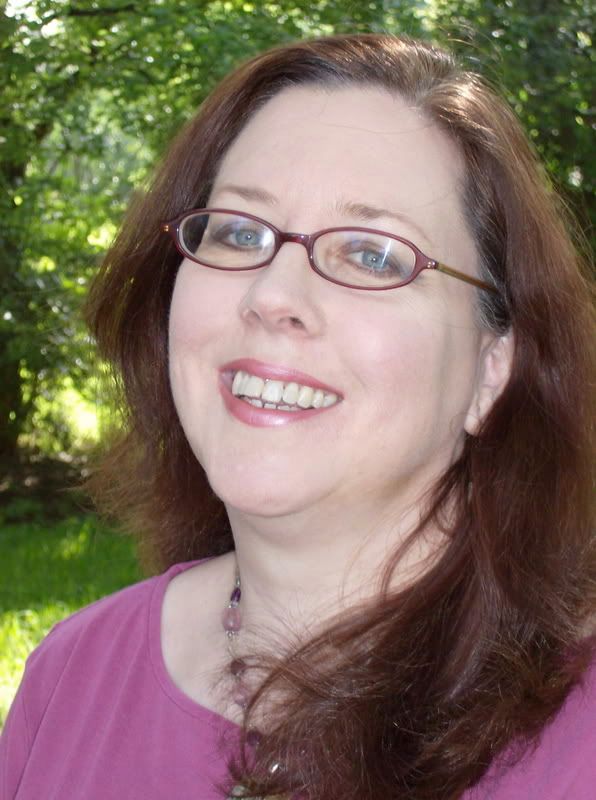 MJFredrick

I'm a mom, a wife, a teacher and a writer. I have five cats and a dog to keep me company. I love bookstores and libraries and Netflix - movies are my greatest weakness.
View my complete profile
Join My Newsletter
MJ Fredrick Fan Page's Fan Box