Today is the 7th anniversary of moving into our house. Weird for me to remember, I suppose, but I never in all my life dreamed we'd be able to live in this neighborhood. My dh and I each grew up less than 5 miles from where we live now, but in less grand houses. When we married at 20, we lived hand to mouth, and we got in some financial trouble. We went to counseling, and because of that, were able to be debt free and save for a down payment. We qualified for this house, and while I was uncomfortable paying as much as we ended up paying (we more than doubled what we'd been paying in rent, but we'd also tucked away extra each month as if we were making a larger payment, which was how we saved the down payment.)

My brother and his wife had bought a house in October before we bought this, and recommended their real estate agent to us. She was awesome. She gave Dale and Sonia a gift certificate to Outback for the recommendation, gave us one to Saltgrass Steakhouse for something, and another to Texas Land and Cattle the day we sold. Anyway, I mention Dale and Sonia because they paid the same, and bought a house the same size. We are such copycats! Theirs is about 30 years newer, though.

We found this house the first day we looked, February 6, 1999. We were in the neighborhood looking at another house (that my son's best friend ended up moving into), and we had seen some pretty crappy ones. We walked into this house, and there was so much light from the skylights and the sunroom, the people who owned the house were making chili and beans. The floors gleamed. We both knew right away this was where we could live. Like I said, though, I didn't want to commit to the house payment, so we looked at other houses, but came back to this one. And came back. And came back.

After our offer had been accepted, we took every excuse to drive by and look at it. We planned our furniture, our decorating style, where everything was going to go.

I swore I would never take this house for granted, and I have lately. I promise to be better, especially since I'm nearly done with DLB.

I found pictures we'd taken when we were moving in. We have a LOT more stuff now.

The front of the house.




Here's the front door, which isn't in such good shape anymore.




The living room from the entrance (that's my grandmother)




The living room from the other end.




The kitchen.




The dining room. I loved how open everything is.




The sun room – not particularly sunny ;)




The main bathroom. The other is just like it, only peach.




The boy's room. When it was clean.




I don't have any good ones of my bedroom, or the other two bedrooms. Or my patio ;) But I do love my house!
Goodreads

About Me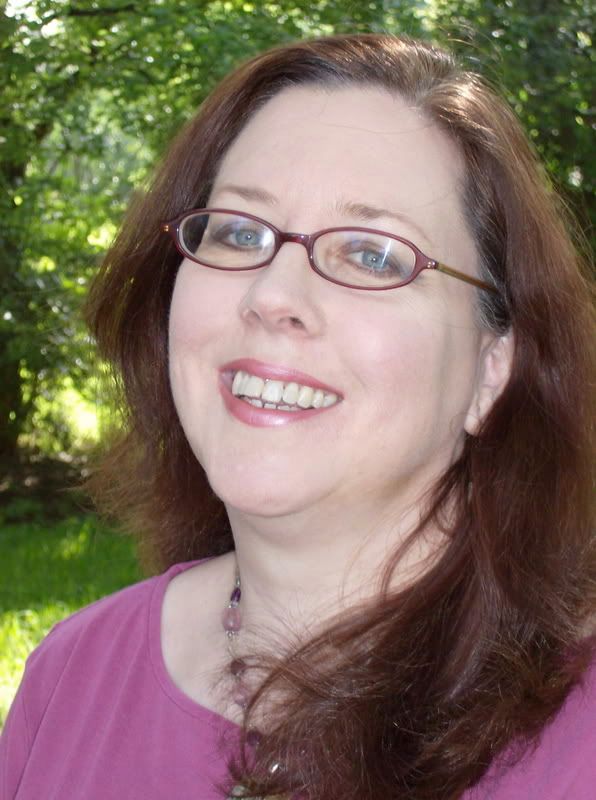 MJFredrick

I'm a mom, a wife, a teacher and a writer. I have five cats and a dog to keep me company. I love bookstores and libraries and Netflix - movies are my greatest weakness.
View my complete profile
Join My Newsletter
MJ Fredrick Fan Page's Fan Box