Remember earlier this month I wanted to revisit times in my life when I was more connected to my son? I got my wish yesterday.

The boy came with me to school because I needed an extra pair of hands (we had Game Day, a Faculty/Fifth Grade kickball game and a Sundae Party). I figured the boy would be handy, AND could help me pack my room.

I woke him at 5:45 - WAY early for him, and we left the house by 6:30. We stopped at the grocery store to pick up lunch and the ice cream for the Sundae Party, then went to Starbucks so he could try the new Banana Frappacino. On the drive to school, we talked. I found out he's more committed to donating his hair to Locks of Love because one of his very good friends (he had a crush on her earlier in the year but now he says he loves her like a sister) was diagnosed with cancer. I don't know what kind, and he said he hasn't known very long, but she's on the medication and is losing her hair. So this weekend, we're going to get his hair cut.

He talked about music, and school, and being on the newspaper next year. He talked about maybe being a high school teacher so he could connect with the kids like his favorite teacher does.

We got to school, and everyone oohed and ahhed over how tall he was and how long his hair was. My little girl from New Orleans was scared of him (he is pretty big - I think he's past 6'2 now) but once we got back into the classroom and set up the games and the boy sat with her and played, she got over it.

He watched the kids while I played kickball with the teachers - we won!! 15-6! I had a sacrifice RBI. Then we went back in, played more games. I loved watching my boy with my kids. He explained things so patiently, and let them hang on him (my student who is his name twin wouldn't leave him alone ;) ). My boy moved from game to game, playing, and the kids were so thrilled when he sat with them. They wanted him to eat lunch with them, but he ate with the teachers. One of the kids brough Scrabble and we both got hooked. I said we'd get the game (though we have a closetful of games we rarely play.)

After school, I'd promised we'd go to the Witte Museum because it's free on Tuesdays and he wanted to see a special exhibit they had there called In the Dark. The commercial had said it would be there through June 4, but when we got to the Witte, the exhibit was gone - Monday was the last day. So we went to the Science Treehouse.

Let me tell you, the Treehouse is cool, but mostly full of little kids. But my big, tall boy had the best time playing on the green screen weather wall, banging on the Stomp-like percussion, playing with air pressure. I actually ran into one of my students and her dad and brothers there. The dad thought my boy was 17! He's only 14!

We went through the whole museum, talking and he was joking around. We watched the prarie dogs play (who knew?) and went to the log cabins out back and went BACK to the Treehouse (did I mention I was exhausted? But I didn't say a word because this was the day I'd been wishing for.) And on the way to the car, he saw the Texas Rangers museum and wondered if anyone went there, and said he'd like to go someday.

We stopped at Panda Express for dinner, came home and watched LOST and I could barely hold my head up. I was in bed before 9!!! (Of course, I woke up at 2 AM and couldn't go back to sleep.) But it was a wonderful, wonderful day.
Goodreads

About Me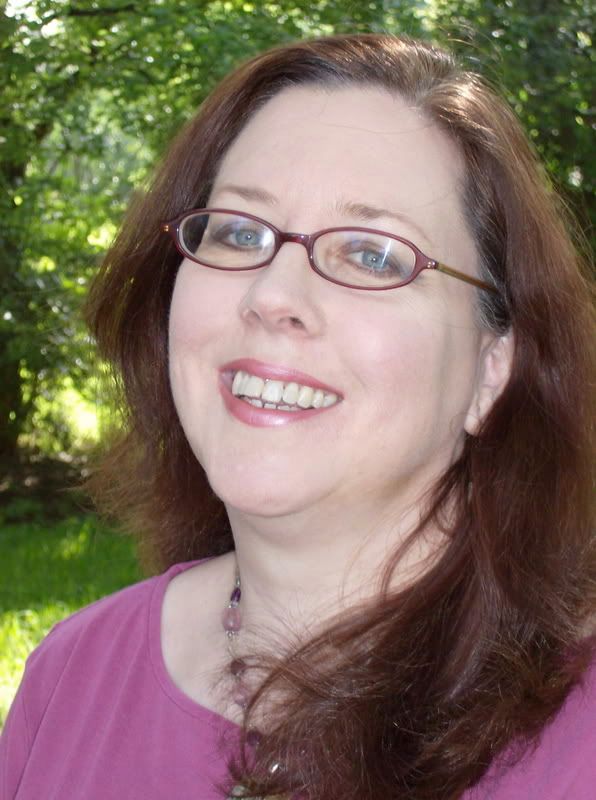 MJFredrick

I'm a mom, a wife, a teacher and a writer. I have five cats and a dog to keep me company. I love bookstores and libraries and Netflix - movies are my greatest weakness.
View my complete profile
Join My Newsletter
MJ Fredrick Fan Page's Fan Box