Hi, guys! What a long day yesterday was – I had an outpatient procedure at the hospital and had to be there at 6:30, according to the doctor. Of course, when I got there, the hospital people yelled at me for being late – said I was supposed to be there at 5:30. Like I wasn't stressed enough. But they processed me quickly, had a hard time finding a vein to take blood, hauled me to pre-op. I was out less than a minute after hitting the stretcher in the OR. Came awake with a sore throat (they intubated me – glad I didn't know they were going to do that) and shaking from the anesthesia. FINALLY had something to drink – I'm always so thirsty – and then I could get dressed and go home.

Came home and ate two Milano cookies Cindi had bought me and went to bed. Slept FIVE HOURS. Woke up when the boy came home. Spent the rest of the day on the couch, and of course everyone came over. I could barely talk because of my sore throat, but that didn't stop them. Sigh.

Anyway, took off today as well. ESK emailed me and LOVES Dee's idea about the divorce.

So my goal today is to rewrite the first scene and strengthen Gabe.

Also to finish reading Ice Bound so I can return it to the library.

Also to clean off my back patio, which has a lot of mud and leaves from last week's rain.

Also to try the honey butter chicken biscuits from Whataburger.

So…did you see The Office? The declaration? The kiss?? OMG. And my MIL was here and I had to explain to her I'd been waiting all year for that declaration and kiss, because my dh had to shush her.

And American Idol – Chris gone. I can't believe it. I thought it would be Katharine for sure. Trish said she could never get through for Chris when she tried to vote. I heard Chris say something like people assumed he would win (not as arrogant as that – I'm paraphrasing) so they didn't vote. I think that's probably what happened.

Alias – just like the good ol' days. Of course, my brother was here during most of it, but I saw the end, so that's okay.

LOST – so glad Eko didn't die. So sad for Hurley. So what did Eko's brother mean when he said Locke had lost his way?

Invasion – very concentration camp-ish, no? I'm so bummed that next Wednesday is my chapter meeting. My old VCR is getting a workout this week!

Oh, and did you see that Grey's Anatomy will be on 20 20 tonight?


Goodreads

About Me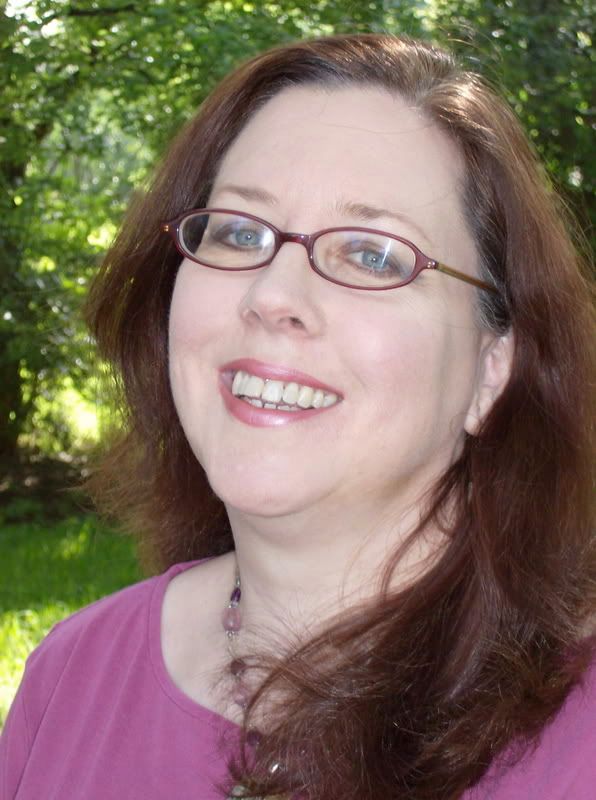 MJFredrick

I'm a mom, a wife, a teacher and a writer. I have five cats and a dog to keep me company. I love bookstores and libraries and Netflix - movies are my greatest weakness.
View my complete profile
Join My Newsletter
MJ Fredrick Fan Page's Fan Box